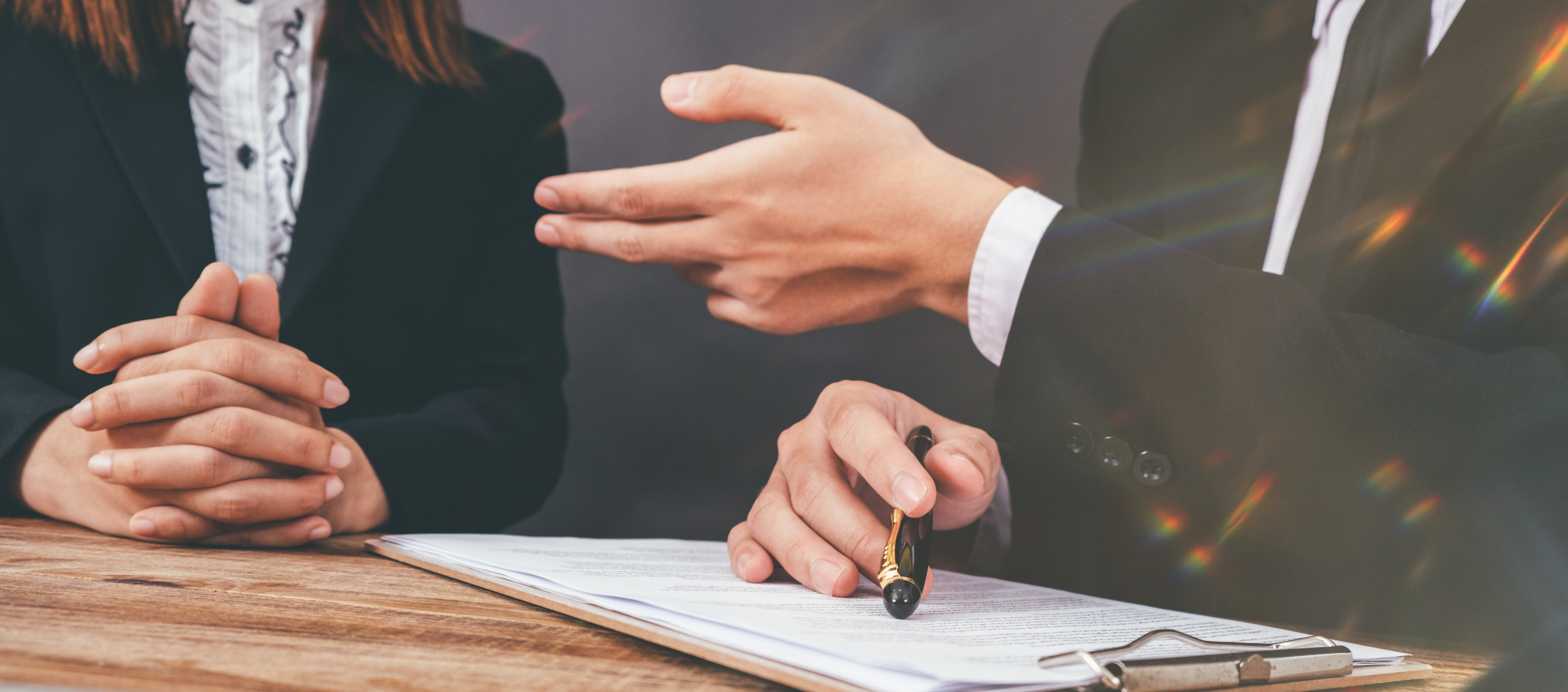 This post was written before the passage of AB-218. For information regarding the statute of limitations for filing a civil lawsuit for childhood sexual assault/abuse, click here or contact our team of experienced representatives.
Ranked among the "Top 40 Under 40" and the "best boutique law firms" in the country, the Bay Area attorneys at Lewis & Llewellyn specialize in prosecuting difficult sexual abuse cases and providing help for sexually abused victims. We offer more than 50 years of combined experience and a successful track record of multi-million-dollar verdicts, often against all odds. Whether you are a parent seeking representation for your child, a survivor suffering the consequences of childhood sexual abuse years later, or if a larger organization has turned a blind eye to your needs and the law, we can help!
Filing civil proceedings is one path to holding perpetrators and other third parties responsible, while providing some measure of comfort with finances for medical care, income loss, and emotional suffering. No amount of money can undo the damage, but the options our legal system offers sexual abuse survivors prove to be an empowering vehicle for healing.
Even if you're not sure whether you'd like to pursue civil proceedings, speaking with a qualified attorney can be an important part of your healing process. We can connect you with area resources, lend a compassionate ear, and advise you on what legal options exist. All consultations are confidential, free from obligation, and offered at no cost to you. In fact, we work on a contingency basis, meaning that you only pay for legal services when we win compensation on your behalf through settlement or jury award.  
How to Address Your Child's Sexual Abuse
Sexual abuse affects many families. It is estimated that one in six boys and one in four girls will be sexually abused at some point over their lifetime. In 90% of the cases, the perpetrator will be someone well known to the family: a teacher, coach, priest, scout leader, daycare worker, or other mentor. As Bay Area attorneys specializing in child sexual abuse cases, we are dedicated to prosecuting these cases to the fullest extent of the law. As parents ourselves, we provide a compassionate personal approach that can help you during the difficult aftermath of sexual abuse.  
Evaluate Treatment Options: Children's Interview Center & CALICO
First and foremost, you need to take care of the physical, mental, and emotional health of your family. We can help connect you to the best local resources. The Children's Interview Center (CIC) is one of the best places to start your journey. Since 1996, the CIC has partnered with Children and Family Services, County Mental Health, Law Enforcement, the District Attorney's Office, and other community agencies to offer comprehensive care to children affected by sexual abuse.
Whether your child is two or 17, you'll find a safe environment for discussing what happened with law enforcement and therapists, and seeking healing. In addition to providing therapy, CIC conducts non-acute forensic medical examinations, child forensic interviews, and helps educate parents. Counseling services for parents—dealing with denial, fear, anxiety, frustration, helplessness, and depression—will be crucial as you make your way through the process of caring for your abused child.
Another excellent place to start your family's healing journey is CALICO, the Child Abuse, Listening, Interviewing, and Coordination Center. Here, law enforcement, child welfare workers, attorneys, and other professionals come together to investigate the case, while taking care of the physical, mental, and emotional needs of the entire family. Lewis & Llewellyn partner Ryan B. Erickson is a board member of this excellent local resource.
Get an Answer for the Question: "How Could This Have Happened?"
Dealing with the aftermath of sexual abuse can bring up many questions. "How could this have happened?" is often at the forefront of many parents' minds. We'll help you untangle the complicated web of legal liability to hold all parties responsible for their part in the crime. We conduct intensive investigative work—requesting internal documents, conducting interviews, commissioning expert witnesses, and working with law enforcement—to help bring you answers.
Pursue Justice: Consider Financial Compensation
There are several paths to pursuing justice for abuse. You can choose between them or pursue them all if you wish. Pressing criminal charges can be done through local law enforcement and (ultimately) the District Attorney's office with the goal of putting the offender behind bars.
There are different statutes of limitations, standards for evidence, and scopes of liability for the different paths to justice, so it's important to look at all your options with an experienced child sexual abuse attorney.
What to Do When Suffering From Past Sexual Abuse
About seven in 10 sexual assault victims never report it, according to estimates from the U.S. Department of Justice. Psychotherapists say it's common for victims to blame themselves or try to convince themselves it was "no big deal." Some survivors are afraid to speak out against a family member or member of the community—or they do, but it's downplayed. Shame silences, but the feelings remain years later. It's never too late to speak out about what happened to you.
Evaluate Treatment Options: Office for Victims of Crime & RAINN
Call the Rape, Abuse & Incest National Network (RAINN) hotline to connect with local resources, including health facilities with staff trained to care for sexual abuse survivors, counselors, and long-term support service providers. The Office for Victims of Crime may also be able to help you obtain limited reimbursement for medical services, mental health counseling, lost wages, and relocation expenses.
Get an Answer for the Question: "How Long Do I Have To Press Charges?"
As you may know, there are certain deadlines to protect the rights of the accused, as evidence gets lost and memories fade over time. The time limit depends upon the date of the most recent abuse or the realization of harm. Generally, California allows child sex abuse victims to file civil charges within eight years of the date they become the age of majority (age 26) or within three years of the date they discovered that psychological injury or illness occurring after the age of majority was caused by sexual abuse, whichever occurs later, but there are exceptions to the rule. The 10-year statute of limitations for filing criminal charges was recently abolished, but you may be subject to older laws.
Pursue Justice: Enlist Help for This Uphill Battle  
Sexual predators are everywhere. They can be politicians, doctors, priests, coaches, and other "respected" members of the community. You may have fears of retaliation in suing a boss, coworker, client, or customer in the workplace. You may find yourself in an uphill battle after being assaulted on an airplane or in another country while on vacation. We'll help you seek justice to the fullest extent of the law, no matter your situation.  
How to Seek Help for Sexually Abused Victims
What do you do when you report your abuse, but nothing is done? Your claims may be rejected, downplayed, or brushed off. You may even receive threats to guarantee your silence. In many instances of sexual abuse—particularly in school districts with a good reputation to lose—it is found the crimes could have been avoided if those tasked with the protection of youth had not been "deliberately indifferent" or "negligent."
An experienced attorney will explore all avenues of "vicarious liability" and "duty of care" to see where others have failed you and caused you harm. In order to correct these systemic failures in our society, we must first be aware they exist, how they exist, and why they exist. There is no better way to investigate than through civil litigation.  
Evaluate Treatment Options: Sexual Assault Forensic Examinations
After dealing with administrators and officials, you may get the sense that you're "on your own." Meeting with a Bay Area attorney should leave you feeling like you finally have someone who cares about your situation. Often, we will recommend seeking medical attention immediately, which will be helpful should you decide to press criminal charges or pursue civil litigation.
Get an Answer to the Question: "Who Will Help?"
Liability is a central question in many sexual abuse cases. As we grapple with wondering how sexual assaults continue to happen in society, we come to the realization that there are people who could have helped but didn't. There are those who turn a blind eye to suffering because they want to save reputation or avoid conflict.
Obviously, the perpetrator who committed the offense should be held accountable, but when third parties aid and abet sex offenders, they should answer for their actions or inactions, as required by law. For instance, California has mandated reporter laws for people working with children that impose punishments on non-reporters. Given the expanded scope of litigation allowed in civil lawsuits, youth sport organizations, summer camp owners, government welfare agencies, school districts, and landlords may all be successfully sued in court.  
Pursue Justice: Expand the Scope of Liability
One of your worst fears may be that remaining silent will allow similar abuse to happen to others. Roughly a quarter of convicted sex offenders will commit similar crimes again. But what about those who rely on systems they've created full of non-disclosure agreements, power, money, and influence? You've got to pick apart the system to get to the heart of the matter and prevent recidivism.
It's not okay for churches to simply move accused rapists from parish to parish with paid relocation. It's not okay for schools to allow just anyone to apply to work with children without a background check and continue to remain around children unsupervised even after red flags have been raised about inappropriate behavior. Filing a civil lawsuit is the best chance we have at expanding the scope of liability to hold more people accountable for safeguarding vulnerable individuals.
Help for sexually abused victims is here. The attorneys at Lewis & Llewellyn in San Francisco, California have the expertise and resources to win tough sexual abuse cases. Our core objectives are to help you find hope, healing, and justice.You can't undo what has happened, but you can empower yourself with choices and do all you can to determine the path ahead. We have recovered millions of dollars on behalf of our clients and we can help you, too. Contact our team online for support and guidance to see you through this emotional time, or call +1 (415) 800-0590 to schedule an appointment with an advocate today.
---
DISCLAIMER: The information in this blog is provided for general informational purposes only, and may not reflect the current law in your jurisdiction. No information contained in this blog or on this website should be construed as legal advice from Lewis & Llewellyn LLP. Neither your receipt of information from this website, nor your use of this website to contact Lewis & Llewellyn LLP creates an attorney-client relationship between you and the firm or any of its lawyers. No reader of this website should act or refrain from acting on the basis of any information included in, or accessible through, this website without seeking the appropriate legal advice on the particular facts and circumstances at issue from a lawyer licensed in the recipient's jurisdiction.