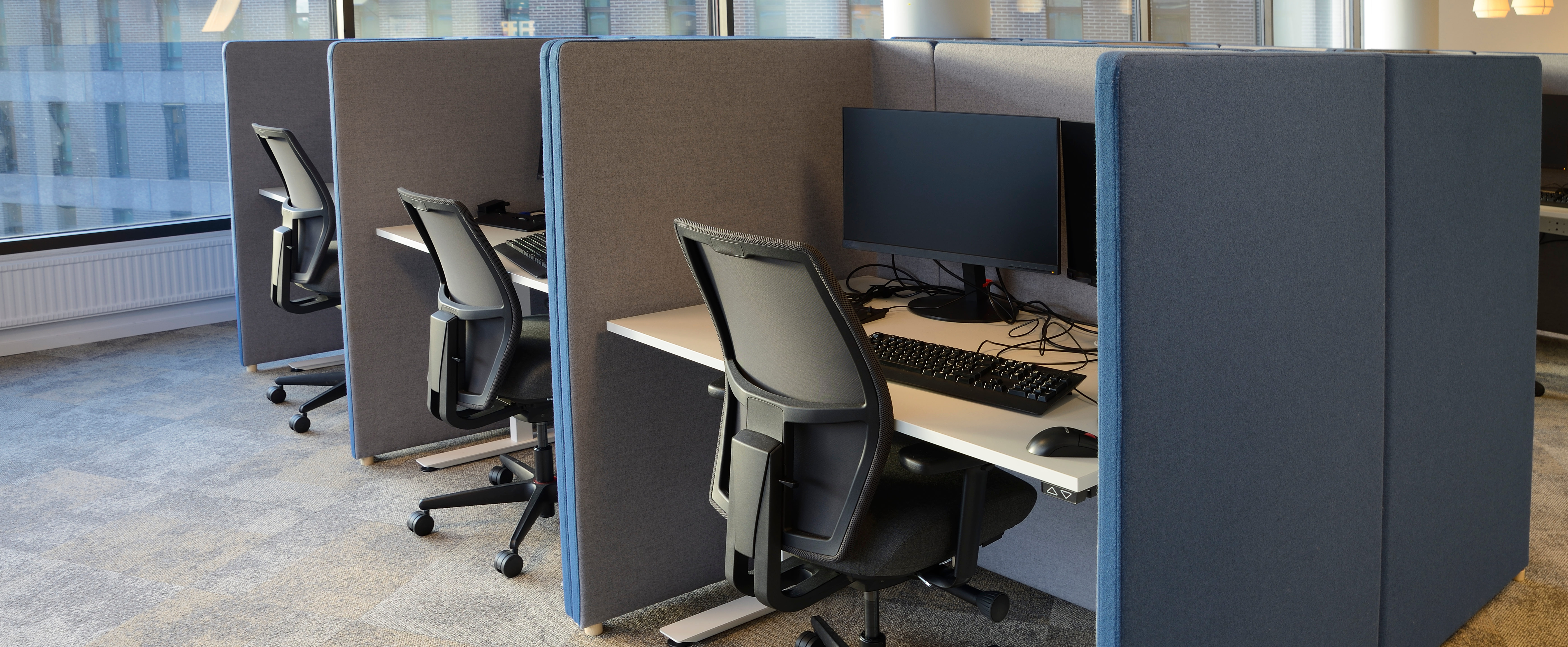 The State of California provides workers with the right to a non-hostile work environment. By law, employers must create a written policy regarding sexual abuse in the workplace and investigate all complaints. They have an obligation to provide diligent hiring, supervision, and training to prevent sexual abuse on their watch.
When employers fail to protect their workers from sexual abuse in the workplace or even aid and abet known abusers, an experienced attorney will fight to make sure all guilty parties are held accountable.
What Does the Law Say About Sexual Abuse in the Workplace?
Sexual abuse in the workplace is a form of sex discrimination that violates Title VII of the Civil Rights Act of 1964 and California's Fair Employment and Housing Act. According to the Act, "harassment of an employee, an applicant, an unpaid intern or volunteer, or a person providing services pursuant to a contract by an employee, other than an agent or supervisor, shall be unlawful if the entity, or its agents or supervisors, knows or should have known of this conduct and fails to take immediate and appropriate corrective action." Additionally, an employer may also be responsible for the acts of nonemployees, with respect to harassment of employees or persons providing services pursuant to a contract in the workplace, if the employer, or its agents or supervisors, knows or should have known of the conduct and fails to take immediate and appropriate corrective action.
California law prohibits:
Indecent Propositions

: Offering rewards for sexual favors or pressuring a worker to go along with sexual behavior in order to keep a job or receive a promotion.

Indecent Exposure:

Exposing themselves and sharing pornographic images, videos, or materials in the workplace is inappropriate.

Unequal Treatment

: Favoritism based on sexual activity or punishment for those who refuse constitutes sex-based discrimination.  

Persistent Leering

: Inappropriate staring in a workplace can also be deemed sexual misconduct, particularly when it has been happening for a long duration of time.
Who Is Responsible For Sexual Abuse in the Workplace?
The bottom line is this: Employers are responsible for ensuring a harassment-free environment for all workers. There should be zero tolerance for offenders and serial harassers, whether it be perpetrated by a contractor, intern, job applicant, employee, manager, vendor, or customer.
Employers can be held liable for sexual abuse if:
They knew or should have known about abuse taking place in the workplace

They did not reasonably try to prevent or correct the harassing behavior

The harassment resulted in the victim's termination, failure to promote, or loss of wages
It is reasonable to expect employers to reprimand (verbally or in writing), suspend, monitor, transfer, train, counsel, or even terminate the accused offender. Alleged victims should be allowed to take additional leave, receive compensation for losses, be treated with respect and discretion, and be protected from retaliation.
Did Your Employer's Negligence Allow Sexual Abuse?
Negligence is a common cause for tort. Plaintiffs can hold an employer liable for the following acts of negligence:
Negligent Hiring

: It is reasonable to expect an employer to perform a routine background check prior to hiring someone. Employees with a record for sexual harassment, domestic violence against, public perversions, or other crimes may pose a threat to the work environment. Individuals with criminal records are protected to some extent in their rights to seek gainful employment, but it really depends upon the circumstances of the current crime and the offender's past criminal history.

Negligent Supervision

: Companies can be held liable when supervisors fail to effectively monitor the actions of employees under their jurisdiction. Particularly when the employer or supervisor is aware of misconduct, their vigilance is expected.

Negligent Retention

: Once an employer becomes aware that an employee may pose a threat to others or is abusing a position of authority, the company is legally obligated to take corrective measures. Employers should reasonably investigate all sex abuse claims, send the employee to training or counseling, suspend the employee without pay, or terminate.
Why You Should File a Civil Lawsuit
There are many benefits to filing a civil lawsuit for sexual abuse in the workplace:
Lower standard of evidence: Criminal charges must be proven "beyond a reasonable doubt." The jury should presume the accused "innocent until proven guilty." Based on the facts presented, jurors must be certain that there is no other logical explanation except that the defendant committed the crime. On the other hand, civil lawsuits are based on "a preponderance of the evidence." Jurors must believe that the plaintiff's version of the truth is 51% or more likely to have happened as described. This lower standard of evidence means that civil lawsuits can succeed even after criminal charges have failed.
Goal: The goal of a criminal lawsuit is to determine the guilt or innocence of the accused and punish those guilty of wrongdoing. While it can be satisfying to see an abusive boss or coworker put behind bars, the sentencing does not provide any assurance to the victims that they will be taken care of in the future. They may still suffer medical expenses, therapy bills, or lost wages. Sometimes the abusers receive a surprisingly mild sentence. The financial punishment waged by a civil lawsuit can assist in personal damages that arise as a result of the abuse.
Admission of guilt: The goal of criminal court is the admission of guilt or innocence. In civil court, the defendant's "guilt" does not matter. The central question is: who is liable or legally responsible for the hardship you suffered. Whose negligent actions contributed to what happened? For many survivors of sexual abuse, betrayals from those who turned a blind eye, ignored what was going on, or refused to believe the abuse was happening can be one of the most painful and damaging aspects.
Third party liability: It is rare to see anyone other than the accused abuser charged in criminal court. By contrast, a number of third parties can be prosecuted in civil lawsuits—the company you work for, the hiring firm, administrators who ignored your complaints, coworkers who knew something was amiss but failed to act. Insurance providers used by corporations generally have much deeper pockets than individuals, so there's a better chance of being awarded greater compensation.
 Financial compensation: Criminal cases may result in fines paid to the State of California. However, that does not provide for your wellbeing. Civil sexual abuse cases can result in thousands, if not millions, of dollars paid to you for past, present, and future medical bills (and therapy sessions); lost wages and earning capacity; emotional pain and suffering; and loss of consortium, companionship, or support.
Along with a lawsuit, you may consider filing a formal complaint with the California Department of Fair Employment and Housing and the Federal Equal Employment Opportunity Commission.
Work With an Experienced Sexual Abuse Attorney
Fighting against sexual abuse in the workplace doesn't have to be a task you take on alone. Having an attorney file the complaint can be much more powerful than going to HR yourself. You don't even necessarily have to face your superiors.
Beyond compensation, the best sexual abuse attorneys in California focus on stopping the cycle of abuse at the individual and institutional level. A successful resolution, in any case, sends the message that sexual abuse can not—and will not—be tolerated in our society.
The attorneys at
Lewis & Llewellyn
in California have a proven track record for winning tough sexual abuse cases—particularly those that involve suing large organizations or institutions. The members of our firm are engaged advocates for social justice with ties to local outreach and survivor support groups. You deserve to have a compassionate advocate who believes you and will navigate these complex systems on your behalf.
Contact us
today, or call +1 (415) 800-0590 to set up a free initial consultation.
---
DISCLAIMER: The information in this blog is provided for general informational purposes only, and may not reflect the current law in your jurisdiction. No information contained in this blog or on this website should be construed as legal advice from Lewis & Llewellyn LLP. Neither your receipt of information from this website, nor your use of this website to contact Lewis & Llewellyn LLP creates an attorney-client relationship between you and the firm or any of its lawyers. No reader of this website should act or refrain from acting on the basis of any information included in, or accessible through, this website without seeking the appropriate legal advice on the particular facts and circumstances at issue from a lawyer licensed in the recipient's jurisdiction.