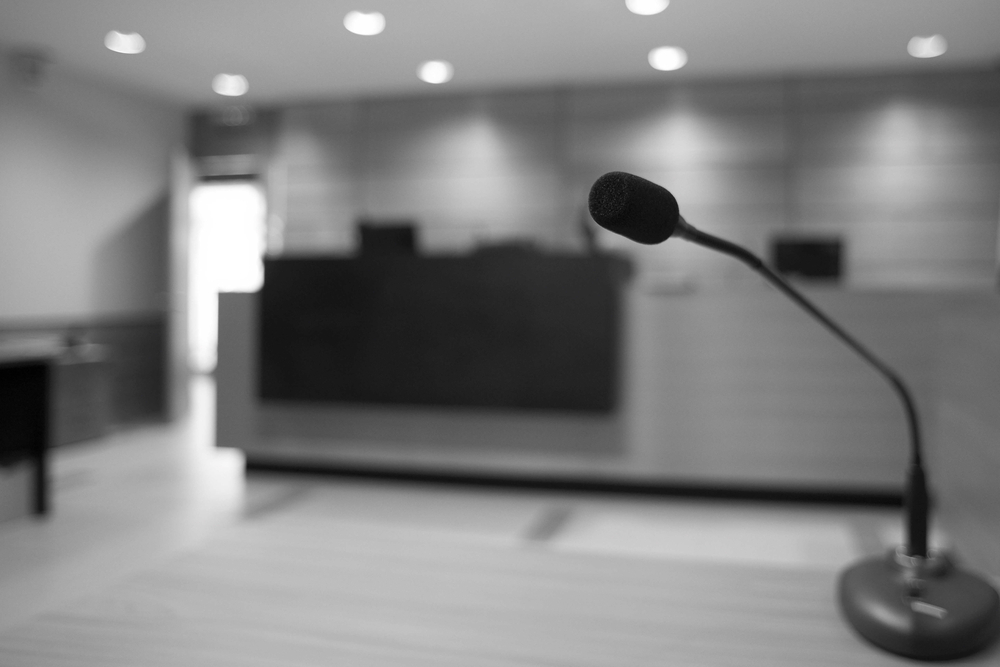 Survivors of sexual assault can provide a valuable first-person account of the events that happened to them. However, sexual assault victim testimony can be a traumatizing ordeal when having to describe what transpired, in detail, before a courtroom of strangers and the perpetrator(s). When considering seeking justice, many victims may wonder if they will have to endure this type of testimony, leaving many to ask: Is it really necessary that I testify in pursuit of justice? In some cases, no.
California Sexual Assault Convictions Without Testimony
Take, for instance, the 2017 trial of Jacob Paul Skorniak. The 51-year-old Colorado resident was accused of kidnapping and assaulting an intoxicated 21-year-old German exchange student in Pacific Beach during a New Year's celebration. He took the stand in his defense in a San Diego Superior Court, arguing that the sexual encounter was consensual. A week before the trial, the young woman, who had initially cooperated, now decided she couldn't testify. She decided "she had moved on and wanted to put this behind her."
The case had plenty of circumstantial evidence to support her claim—particularly graphic video of the crime recorded by the defendant himself that showed the victim was unconscious during part of the attack and visibly afraid at other times. Her father testified that she had called him during the attack, during which he could hear her pleading with the attacker.
After half a day of deliberation, Skorniak was convicted and was sentenced, facing a maximum of 81 years to life in prison. 
In 2015, a cold case was prosecuted against Kenneth Tenner who was accused of assaulting a 79-year-old woman in her North Park Apartment in 2003. Though the victim died of natural causes in 2007 and could not testify on her own behalf, Tenner's DNA was linked to the case after he entered the law enforcement database for domestic violence. In addition to the DNA evidence, a neighbor testified seeing the partially-clothed victim holding a letter opener outside her apartment and screaming of being assaulted the evening of the attack. The court allowed this exception to rules against hearsay evidence and ultimately convicted Tenner, sentencing him to 14 years in prison.
Knowing Your Rights as a Victim of Sexual Assault 
California's Marsy's Law, also known as the Victims' Bill of Rights Act of 2008 provides sexual assault survivors with the following rights:
To be treated with fairness and respect for privacy and dignity, free from intimidation, harassment, and abuse throughout the criminal process.

To be reasonably protected from the defendant and persons acting on his/her behalf.

To have personal and familial safety considered in bail and release conditions.

To prevent disclosure of confidential information or records to the defendant.

To refuse an interview, deposition, or discovery request by the defendant.

To share concerns about release and sentencing with a probation official.

To restitution for any monetary losses suffered as a result of the crime. 

To the prompt return of property when no longer needed as evidence. 

To a speedy trial and prompt, final conclusion of the case.
Upon request, victims are entitled to: 
Reasonable notice of the defendant's arrest, extradition, or pretrial disposition. 

Reasonable notice of all public proceedings where the defendant will be present. 

Be heard at any proceeding involving a release decision, plea, or sentencing. 

Receive the pre-sentence report when made available to the defendant. 

Be informed of a conviction, sentence, incarceration, disposition, release, or escape.
As a victim of sexual assault, it is your legal right to agree to testify or not to testify. Though, you may be wondering if there are any potential consequences for deciding not to testify and if your testimony is necessary to win your case. 
Cases That May Benefit From Sexual Assault Victim Testimony
While victims of sexual assault aren't required to testify, their account of what happened in the following types of cases may aid in the investigation.
Date Rape: Date rape can seem like a case of "he said, she said," with very few outside witnesses available. However, as TIME points out, a case that is properly investigated almost always boils down to so much more. Today, most jurisdictions don't require corroboration in sexual assault cases. California follows the "affirmative consent" standard, meaning that you don't have to prove you said "no" or pushed the perpetrator away; rather, the onus is on them to prove the accused obtained and maintained an affirmative "yes" to engage in sex acts. Even though corroboration is not required in these cases, it is valuable.  
Cases of Non-Recent Sexual Abuse: What if you want to come forward now for abuse that occurred many years ago? For these claims of non-recent sexual abuse, corroborating witness testimony is incredibly powerful. Even in the absence of confessions, physical evidence, or eyewitness accounts, one study found perpetrators were twice as likely to be charged in cases that included corroboration of details from other individuals. Often, medical expert testimony is added to these trials to confirm the existence of psychological symptoms, sexual deviance, physical injury, or the development of PTSD.
The necessity of victim testimony also depends upon which type of court you're in.
The Standards of Evidence: Civil Court vs. Criminal Court 
The standards of evidence are comparatively lower in civil court than in criminal court. You need only prove that your story is 51% or more "likely to be true," based on a preponderance of evidence. In criminal court, you must prove "beyond a reasonable doubt," which is another way of saying the judge and jury must feel your story is 99% likely to have happened as you stated it.
Since the standard of evidence is higher in criminal court, victim testimony is often needed to corroborate the events. Failure to testify could lead the District Attorney to consider you an "uncooperative witness" and drop the case. Defendants often argue that the use of pre-recorded testimony infringes upon their right to "cross-examine the witness." It's important to note that even if your criminal case is still pending or has been dropped, you may still pursue financial compensation in civil court.
Alternatives to Sexual Assault Victim Testimony
The reason you would consider testifying is to provide powerful evidence related to your claim. However, there are many other types of evidence considered in sexual assault cases. Most successful cases have at least two forms of evidence, which may include:
Victim disclosure 

Corroborating witnesses 

Offender confession 

Behavioral Evidence 

Eyewitness account 

Physical evidence 

Police report or 9-1-1 call 

Medical evidence 

Psychological evidence 
There are also situations where victim testimony is not necessary to pursue charges or damages, such as when:
The abuser willingly admits the event took place.

Cooperative bystander witnesses are available.

Other victims have agreed to testify.

You testified at a previous court hearing or answered questions on record.

You are a minor under age 18 who may be traumatized by the re-telling of abuse.

The law considers you to be

an elder

or an individual who is mentally impaired.
Calm, focused live court testimony can be the most compelling, but previously recorded testimony from closed-door hearings can also be relied upon. Many victims feel more comfortable telling their stories and answering direct questions in front of attorneys and judges when the abusers are not physically present. 
If you have concerns about facing your assailant in court, discuss the matter openly with your attorney and a workaround can be sought.  
Contact a Sexual Assault Attorney About Your Case
If you're on the fence about coming forward because you fear you may have to testify, the attorneys at Lewis & Llewellyn, a boutique law firm in San Fransisco, can help. We specialize in cases of sexual assault and abuse and have the necessary resources to support you in your fight for justice. We know how important it is to explore all options when protecting our clients.   
At
Lewis & Llewellyn
, our core objectives are to help you find hope, healing, and justice. You can't undo what has happened, but you can empower yourself by seeking justice against sexual assault. We have recovered millions of dollars on behalf of our clients and we can help you, too.
Contact
our team online for support and guidance to see you through this emotional time, or call +1 (415) 800-0590 to schedule an appointment with an advocate today.
---
DISCLAIMER: The information in this blog is provided for general informational purposes only, and may not reflect the current law in your jurisdiction. No information contained in this blog or on this website should be construed as legal advice from Lewis & Llewellyn LLP. Neither your receipt of information from this website, nor your use of this website to contact Lewis & Llewellyn LLP creates an attorney-client relationship between you and the firm or any of its lawyers. No reader of this website should act or refrain from acting on the basis of any information included in, or accessible through, this website without seeking the appropriate legal advice on the particular facts and circumstances at issue from a lawyer licensed in the recipient's jurisdiction.