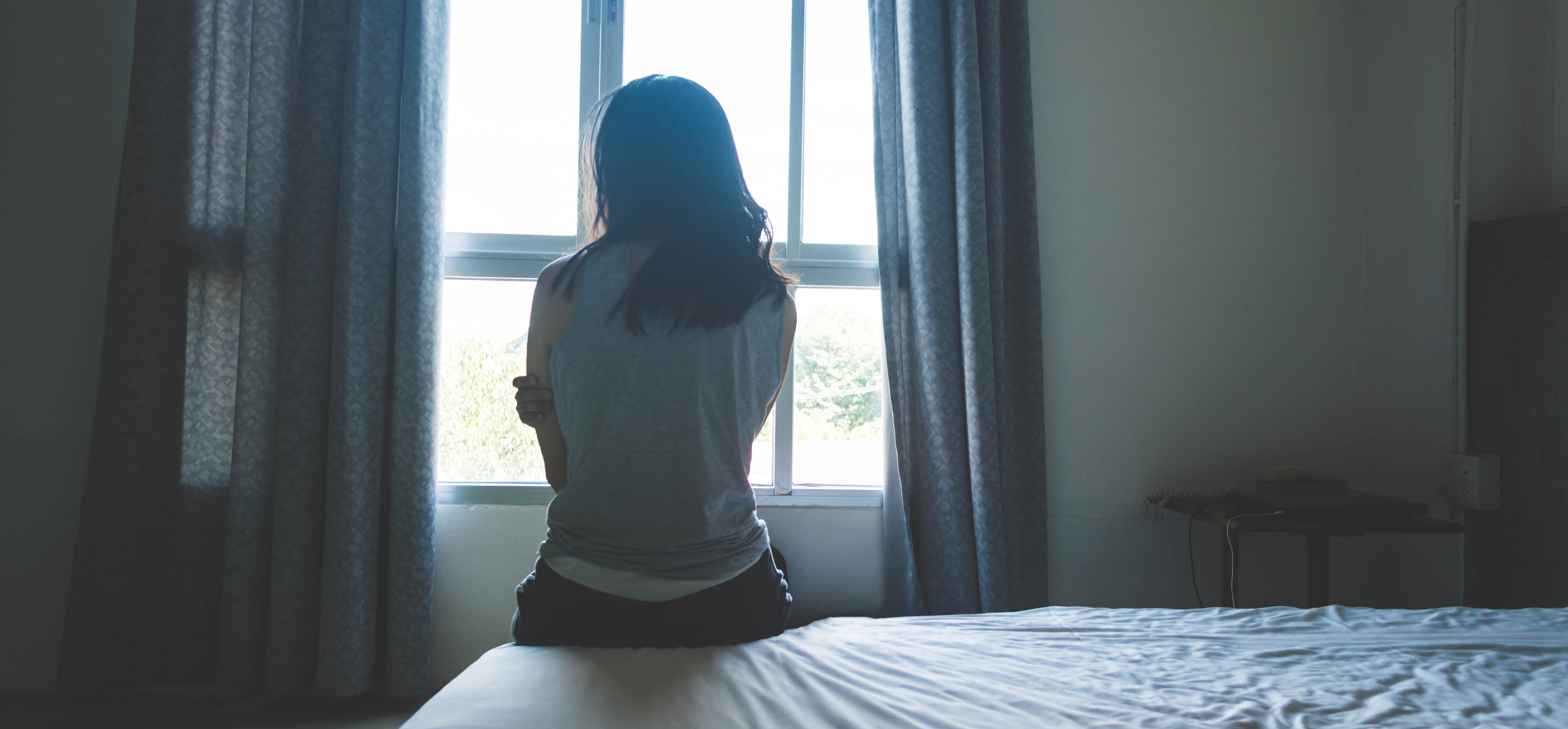 This post was written before the passage of AB-218. For information regarding the statute of limitations for filing a civil lawsuit for childhood sexual assault/abuse, click here or contact our team of experienced representatives.
Childhood sexual abuse trauma can manifest in various ways; oftentimes, not until years after the abuse has been suffered. With childhood sexual abuse, victims are often too young to know how to express what is happening and how to seek help. When not properly addressed, this can result in a lifetime of PTSD, depression, and anxiety.
In this article, you'll learn about what you can do about persistent issues related to abuse suffered as a child, deadlines for filing child sex abuse lawsuits in California, what sort of evidence is used in child sex abuse cases, and why so many victims wait so long to report.
What to Do When Childhood Sexual Abuse Trauma Surfaces
The realization of harm caused by childhood sexual abuse trauma can be persistent in the background of your life or it can hit you all at once. Many survivors choose to deal with the emotional fallout on their own, through mental health and/or substance abuse counseling.
When it comes to seeking justice, one powerful path to vindication and recovery is to file a civil lawsuit—not just against the perpetrator directly, but also against those who turned a blind eye to your suffering or who may have enabled the abuser by providing unrestricted, unsupervised access to you. Churches, daycares, youth groups, sports organizations, mandated reporters, school districts, child protective services, and other third parties can be held responsible for their failures and found legally liable for damages to child sex abuse victims.
Filing a lawsuit can't undo the damage that has been done, but it can provide compensation to cover medical bills, mental health counseling, lost time off work and lost earning capacity, and emotional pain and suffering.
Is It Too Late to Sue for Childhood Sexual Abuse?
Unlike other types of personal injuries, the expenses associated with childhood sexual abuse are rarely immediately evident. The financial burden often comes many years later as survivors suffer difficulty focusing on work or seek mental health counseling for depression, anxiety, and PTSD.
In a perfect world, child sex abuse would be identified immediately, evidence collected, the child protected, the perpetrator taken into custody, and future harm prevented. In reality, litigating child sexual abuse is much more complicated. Every state imposes some sort of deadline for filing to prevent "frivolous" lawsuit filings and protect the accused from having to defend against claims where memory and evidence have faded over time. The statute of limitations in the State of California allows victims of childhood sexual abuse until age 26 (eight years after attaining the age of majority) to file a civil lawsuit.
The deadline for pressing criminal charges ranges from as little as 10 years to an unlimited amount of time, depending upon when the abuse was suffered and what law was in place at that time.
What Is the Rule of Delayed Discovery and How Does It Affect Me?
All hope is not lost for plaintiffs whose traditional statute of limitations have expired. California allows a "rule of delayed discovery," which is codified in CCP §340.1, stating:
"In an action for recovery of damages suffered as a result of childhood sexual abuse, the time for commencement of action shall be within eight years of the date the plaintiff attains the age of majority OR within three years of the date the plaintiff discovers or reasonably should have discovered that psychological injury or illness occurring after the age of majority was caused by the sexual abuse, whichever period expires later."
In order to be eligible to file a civil lawsuit, you must receive a certificate of merit from the courts. This document is filed by your attorney and includes a brief review of the facts, along with the name of a licensed mental health practitioner who supports the case. If the judge accepts your reasoning, you will be allowed to proceed with seeking damages through civil court.
What Types of Evidence Are Used in Child Sex Abuse Cases?
You may wonder how cases can be prosecuted so many years after the fact. What will be expected of you? What evidence can your attorneys gather? Or will it all rely on a he said-she said testimony? As you can imagine, your statement will be at the heart of your case. You may not have to testify in court, but you will at the very least need to make a formal deposition in the presence of your attorneys and an official court reporter.
Most successful cases have at least two forms of evidence. The most common types include:
child disclosure (87%)

corroborating witnesses (46%)

offender confession (22%)

behavioral evidence (20%)

eyewitness account (18%)

physical evidence (14%)

police report (11%)

medical evidence (9%)

psychological evidence (4%)
Corroborating witness testimony is especially powerful years later. One study found that perpetrators were nearly twice as likely to be charged in cases which included corroborating testimony. Naturally, a confession is another particularly powerful testimony in court.
Many sex abuse cases happen behind closed doors, without witnesses. In these cases, evidence that can confirm a child's statement may include:
developmentally unusual sexual behavior by the victim

unusual psychological symptoms like severe nightmares and PTSD

medical evidence from a doctor's report or material evidence

similar complaints against the offender from other reported victims
Not to be overlooked, the burden of proof is much lower in civil court than criminal court. If you are pressing criminal charges, the district attorney will need to convince a judge and jury that your version of events is true "beyond a reasonable doubt" (90-100% likely to be true). The guilt or innocence of the defendant is at stake. On the other hand, in civil court, you need only prove that your story is at least 51% likely to be true based on "a preponderance of the evidence." A civil attorney seeks to prove that the defendant's actions "likely" caused the plaintiff's losses.
Work With an Experienced Child Sexual Abuse Attorney
There are many complicated reasons why childhood sexual abuse survivors remain silent for years and later decide to speak up. At a time when the brain is still busy wiring up and one's identity is still forming, it can be impossible to fully comprehend what has happened until much later. According to Psychology Today, the top reasons people wait to come forward include:
Shame:

Sexual abuse is violating and dehumanizing by nature. The indignity of being a helpless victim to another causes survivors to turn inward or even blame themselves.

Denial

: Minimizing and trying to move on is a natural response to shame.

Fear:

Consequences of speaking up seem to diminish with each passing year. Some victims do not come forward until their situation changes and they feel safe.

Low Self-Esteem

: Some victims do not value their own bodies and take a "Why not?" attitude to the abuse, particularly when drugs are involved. The abuse isn't obvious.

Hopelessness:

Victims may feel nothing can be gained by coming forward. Or they may feel helpless and unable to endure the rigors of a trial in their vulnerable state.

History of Abuse

: Those who have endured a pattern of abuse, speaking up, and not obtaining justice may be reticent to speak up.

Lack of Information

: Some victims do not know their abuser's identity until years later, do not realize the abuser has victimized others, or didn't connect how abuse manifests.

Disassociation:

Victims who were drugged, disassociated, or inebriated at the time doubt their memories and assume others will not believe them on the witness stand.
If you are suffering from childhood sexual abuse trauma, speaking with an attorney can help you on the path to recovery. Whether you are an adult victim or the parent of a victimized child, the aftermath of child sexual abuse may take you through the full gamut of emotions—but you don't have to go through it alone. An experienced legal representative can act as your advocate, providing counsel and empowering control over the course of the proceedings.
Working with a California attorney who specializes in sexual abuse cases is about more than legal advice and paperwork. Lawyers can also point you in the right direction for seeking medical attention, connecting with crisis social workers and counselors, dealing with insurance issues, and getting your life back in the wake of disturbing events that were beyond your control.
Whether you're advocating for your child or are an adult seeking closure for abuse suffered years ago,
Lewis & Llewellyn
has the experience, grit, and compassion to help you obtain justice and maximum compensation.
Contact
our team online for support and guidance to see you through this emotional time, or call +1 (415) 800-0590 to schedule an appointment with an advocate today.
---
DISCLAIMER: The information in this blog is provided for general informational purposes only, and may not reflect the current law in your jurisdiction. No information contained in this blog or on this website should be construed as legal advice from Lewis & Llewellyn LLP. Neither your receipt of information from this website, nor your use of this website to contact Lewis & Llewellyn LLP creates an attorney-client relationship between you and the firm or any of its lawyers. No reader of this website should act or refrain from acting on the basis of any information included in, or accessible through, this website without seeking the appropriate legal advice on the particular facts and circumstances at issue from a lawyer licensed in the recipient's jurisdiction.