Recent Victories in
Sexual Abuse Civil Lawsuits
Lewis & Llewellyn is more than a team of compassionate sexual abuse lawyers. We are an experienced group of civil attorneys with the ability to win extraordinarily complex and difficult cases, working tirelessly to seek the compensation our clients deserve. You control the proceedings, whether we aggressively seek a quiet settlement or help you bring to light the perpetrator's gross misconduct in a public courtroom. Our successful track record in sexual abuse lawsuit victories is a testament to our knowledge of this niche of law and our vast resources, not to mention our grit and determination to pursue justice. Together, we make it known: We will not tolerate a society where sexual predators and those who enable them go unpunished.
We are prepared to take every case to trial, in order to obtain the financial compensation victims of sexual abuse deserve. The list of defendants we've gone up against surpasses individuals and includes school districts, insurance companies, Fortune 500 employers, national organizations, and other entities that condone or enable sexual abuse. We're willing to go up against major organizations, to ensure the systemic issues that allowed sexual abuse to occur within the organization are not allowed to continue. We invite you to take a closer look at just a small sample of what we've been able to achieve on behalf of courageous sexual abuse survivors from California over the years.
A public school district in California agreed to pay $1.2 million to 11 boys who sued for damages after being sexually abused by a teacher between 2007 and 2013. Through our investigative work, we revealed that the district had known about the Defendant's disturbing behavior in 2006, but employees failed to understand their responsibilities under the reporting law. They tried very hard to keep this report from becoming public. They also unsuccessfully attempted to remove school trustees and administrators from the civil lawsuit, but our diligent discovery indicatedthe individuals "knew or should have known" of the sexual misconduct based on prior complaints and failed to take action. In separate criminal proceedings, the perpetrator of the abuse was sentenced to 12 years in jail.
Lewis & Llewellyn obtained a $2.85 million settlement on behalf of a victim of child sexual abuse against a school district in California. Early in the case, the school district tried to have the case thrown out on the basis of an expired statute of limitations. We countered that our client was unable to file her lawsuit on time because she only recently learned of the administrators' failure to contact police or Child Protective Services, as mandated by law, through an investigative report published in the local newspaper. The firm reached the settlement before any discovery or pleadings challenges. The victory was featured in the Daily Journal's list of California's top verdicts and settlements.
A Bay Area school district agreed to pay our client $1.35 million to avoid a public trial in a childhood sexual abuse case. We were able to provide sufficient evidence that school administrators ignored obvious red flags, neglected to report known abuse to the proper authorities, and failed to discipline the accused janitor until a second victim came forward. The Defendant's primary defense was an attempt to claim the statute of limitations had run out, which we were able to defeat in the course of litigation. Witness depositions and police affidavits were among bombshells in this case, revealing that incriminating items were found in the perpetrator's office.
Work With An Attorney Who Wins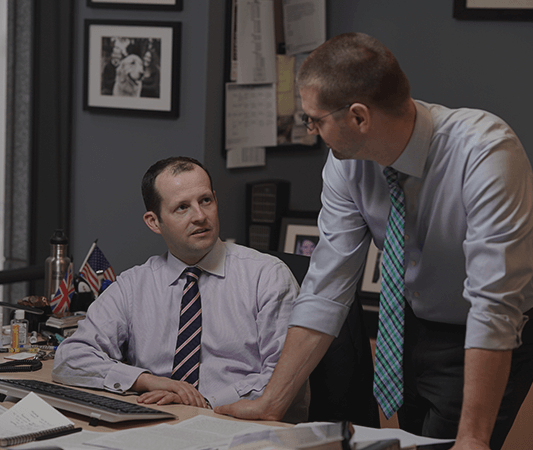 If you are a survivor of sexual abuse in California, Lewis & Llewellyn would like to lend a compassionate ear. We understand how hard it is to come forward. Speaking to someone about the wrongs committed against you is a powerful first step in healing. Our experienced attorneys communicate with survivors in a sensitive manner.
Whether you're advocating for your child or are an adult seeking closure for abuse suffered years ago, Lewis & Llewellyn has the experience, grit, and compassion to help you obtain justice and maximum compensation. Contact our team online for support and guidance to see you through this emotional time, or call (415) 800-0590 to schedule an appointment with an advocate today.