Seeking Justice in California? A Sexual Abuse Attorney Can Help
If you are a survivor of sexual assault or abuse seeking litigation, a California sexual abuse attorney may be able to help. The experienced attorneys at Lewis & Llewellyn, a boutique law firm in San Francisco, recognize your right to recovery and are dedicated to helping survivors of sexual violence seek the justice they deserve.
Filing a lawsuit in civil court is one way to recover compensation after being sexually assaulted or abused but it can be challenging to find the right attorney to represent you. Acts of sexual assault and abuse can be considered "personal injury" because they typically involve physical harm, rather than damage to property, for instance.
These acts can also be classified under "civil injury" because they may result in financial losses that qualify for reimbursement in civil court. It is imperative that survivors of sexual violence bypass "Jack-of-all-trades" attorneys to obtain specialized representation from an experienced litigator.
Lewis & Llewellyn has secured millions of dollars on behalf of courageous sexual abuse survivors. While we can't guarantee a specific outcome, our years of experience can help you on the path to seeking justice. Here we describe some of the ways how hiring a small boutique firm like ours can benefit you the most.
A California Sexual Abuse Attorney Understands Your Specific Needs
Some sexual abuse survivors who've attempted to file a police report admit that they've felt "re-victimized" by officers who are not specially trained in dealing with cases of sexual abuse. These survivors may feel the person with whom they're talking is judging them, doesn't believe them, rudely dismisses them, or even sides with the perpetrator. It is crucial that you find a safe haven to speak freely about what happened to you, without judgment, fear, shame, or humiliation.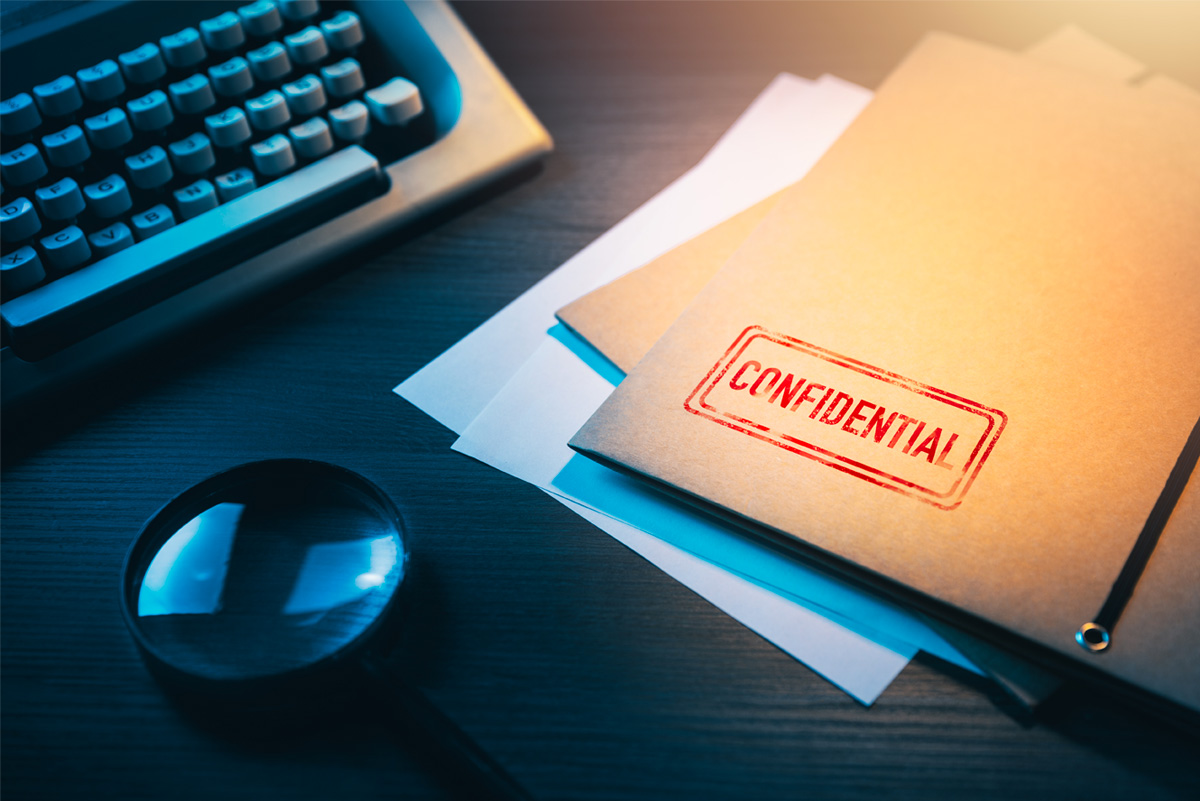 Who you talk to is especially important for child victims. In the past, interrogators have been criticized for crafting misleading questions that taint testimony or destroy witness credibility later in court. When a child sexual abuse survivor comes through our doors, we incorporate local resources like the Children's Interview Center and CALICO—the Child Abuse Listening, Interviewing, and Coordination center—to support the unique needs of the child and prepare strong, reliable witness statements should they be needed for trial. In working with this group, we make sure the effort to understand what happened is coordinated, so victims don't have to repeat the same details over again.
The best California sexual abuse attorneys understand the resources required to handle these sensitive cases. Just as a personal injury claim filed after a car accident may require investigation and paperwork, a personal injury claim due to sexual abuse involves equal amounts of emotional support and therapeutic guidance. We have the resources to aid clients during the emotional process of speaking about their trauma. We can put clients in contact with support groups, advocacy organizations, hospitals providing rape kits, charities offering temporary financial assistance, and groups that help with relocation efforts.  
A California Sexual Abuse Attorney Understands Confidentiality
Some survivors believe that coming forward in a public manner encourages others to speak out about their abuse. For others, confidentiality is paramount as some survivors may fear reprisal from individuals, institutions, and peers. Oftentimes, victimization after sexual violence can affect one's ability to attend school, obtain or maintain employment, or enjoy life.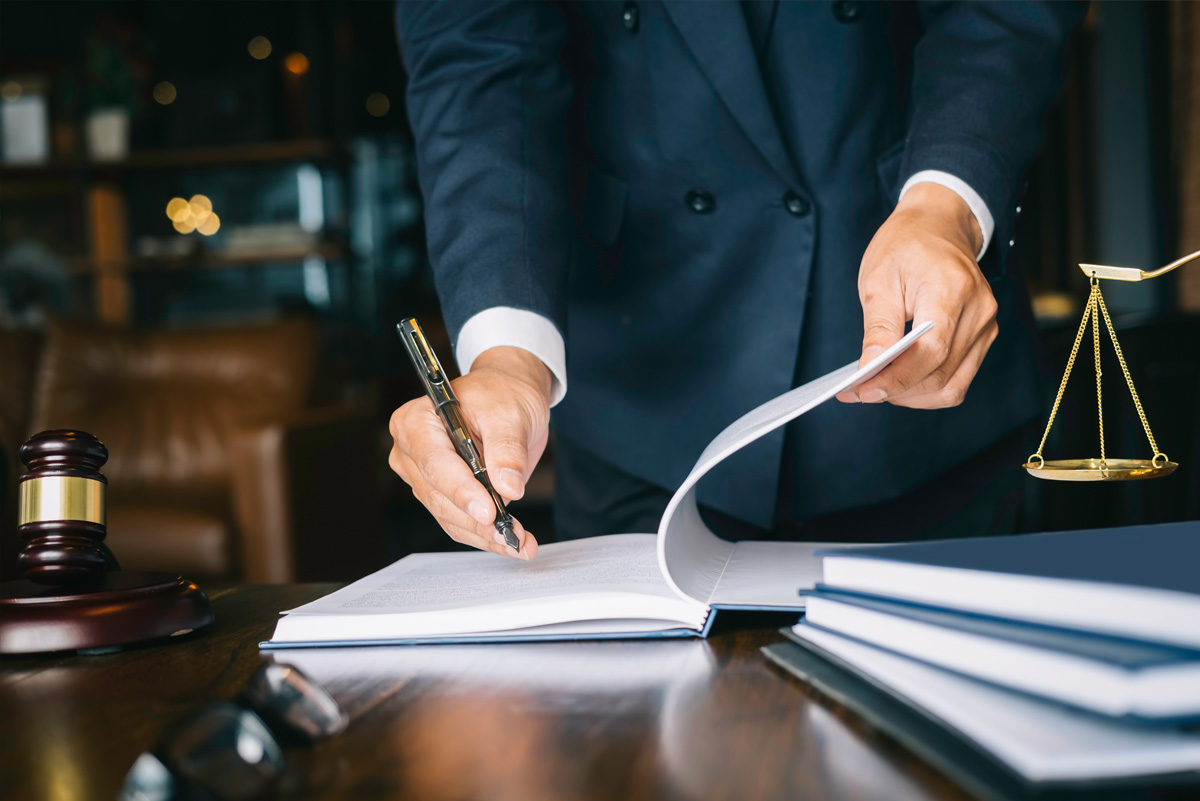 Victims of revenge porn, in particular, can be harassed by strangers after pornographic images appear publicly online. Cases involving sexual harassment or abuse in the workplace can affect a worker's ability to maintain their current job if they choose or secure future employment. For clients who prefer to maintain the privacy of their identity, we may recommend pursuing a confidential settlement as a "John Doe" or a "Jane Doe."
The confidentiality of your records is something we fiercely protect at Lewis & Llewellyn. We know that the exposure of personal data has the potential to violate and re-traumatize a victim, damage trust, heighten shame and disconnectedness from the community, and reduce the willingness to proceed with the case.
A California Sexual Abuse Attorney Can Overcome Challenges
The defense most commonly tries to challenge a sexual abuse claim by arguing it is time-barred. California, like all states, maintains a statute of limitations for which a victim may legally pursue financial compensation through civil court. These deadlines protect the rights of the accused, as evidence gets lost and memories fade over time.
Generally, California allows child victims until age 26 to file a civil lawsuit for sexual abuse. However, there are exceptions. The "delayed discovery rule" allows a three-year window after a victim realizes that a psychological injury or illness dates back to prior sexual abuse. It also applies to cases of fraudulent concealment where child victims of sexual abuse may not understand that they were victimized until years later.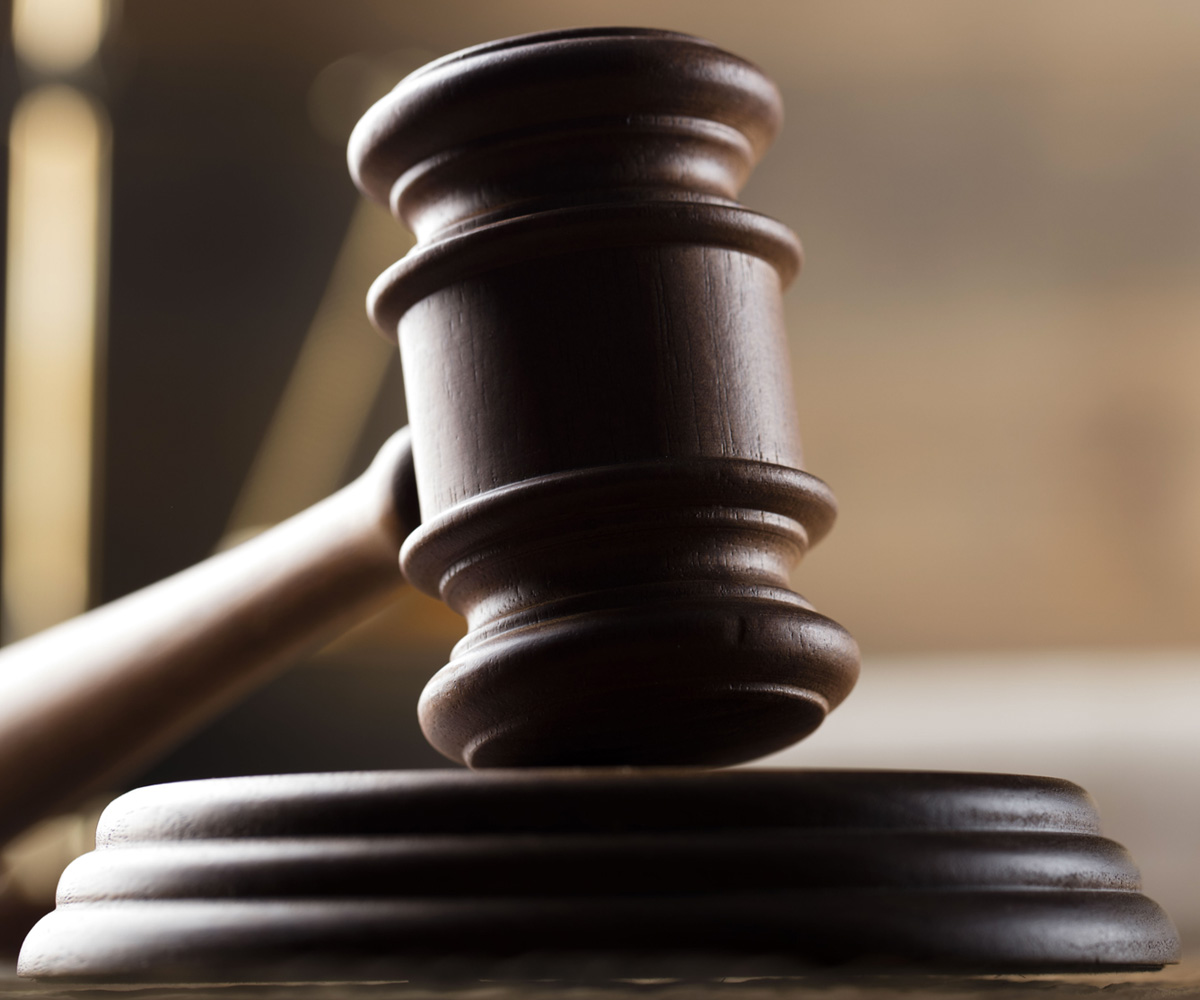 The notion of delayed discovery is unique to sexual abuse cases because of the traumatic effect of the crime. It is common for victims to repress memories of sexual abuse, while slip and fall or car accident victims would not similarly block out what happened to them for years. Latent and long-term symptoms of repressed sexual abuse can manifest in various ways, such as anxiety, depression, substance abuse, or Post-Traumatic Stress Disorder.
Since sexual abuse cases are the focus at Lewis & Llewellyn, we make sure to stay abreast of new legislation that impacts survivors of sexual violence. Even if you've suffered non-recent sexual abuse, it is always worth calling our office to see if we can help.
A California Sexual Abuse Attorney Thoroughly Understands the Law
Our attorneys understand what is required to prevail in a civil lawsuit against powerful and well-funded institutions. All of our lawyers come from the nation's top law schools and have years of experience litigating both private and public high-profile cases. Oftentimes, cases of sexual abuse involve an abuse of power or institutions turning a blind-eye. Fortunately, the civil justice system allows for an expanded scope of liability which means institutions can also be held liable for the abuse a victim suffered.
Liability in civil cases of sexual abuse can go beyond the individual perpetrator to include: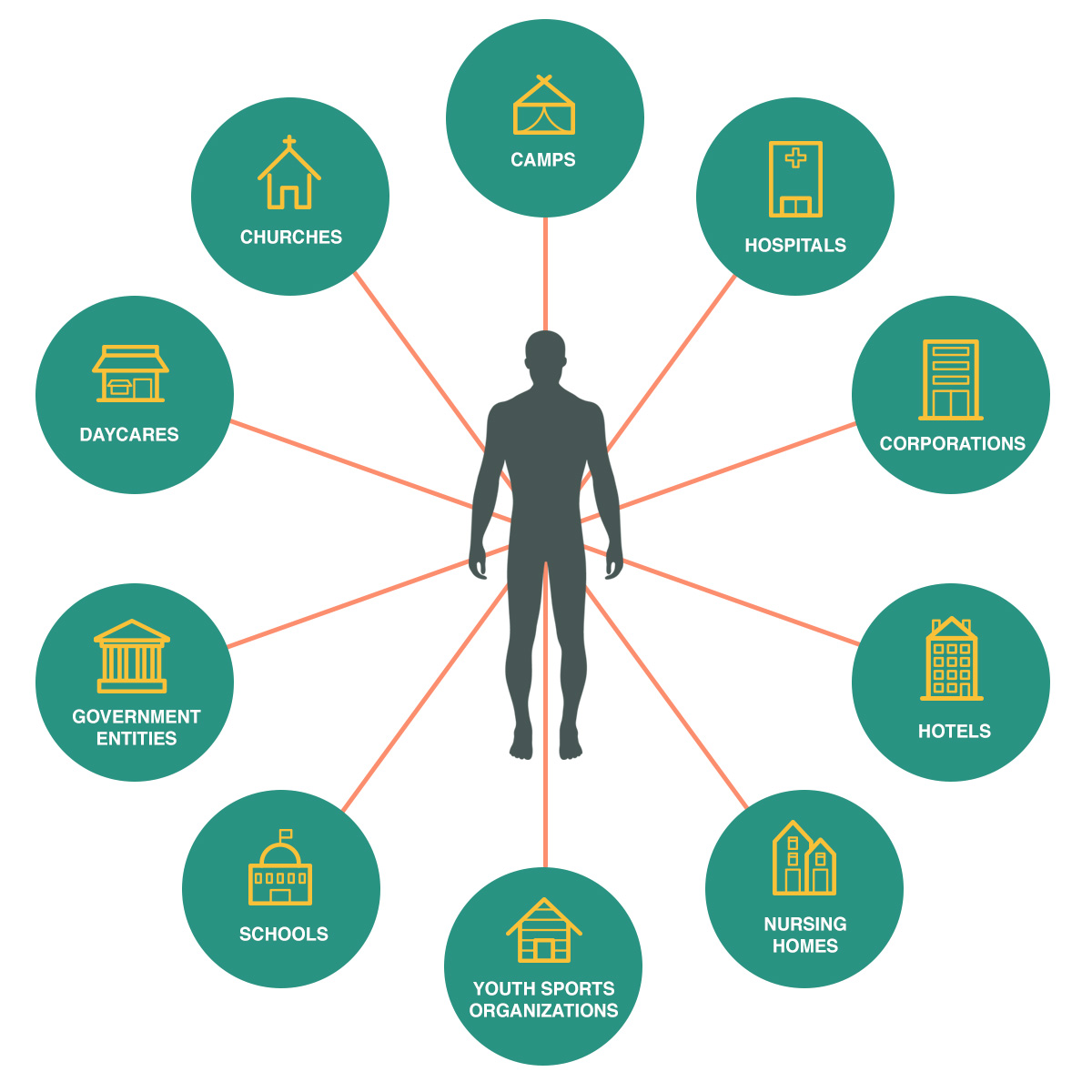 If your case involves any of these typically well-insured, reputation-conscious institutions, you'll need sexual abuse attorneys who thoroughly understand the law and the many ways these groups may attempt to shield themselves from litigation. It helps to understand what the law requires of these entities to prepare an effective case against them.
For instance, California's mandated reporter law greatly expands the scope of liability for sexual abuse cases taking place in environments where mandated reporters knew or should have known what was happening. A mandated reporter's failure to contact the proper authorities upon suspicion of child sexual abuse is a crime punishable by up to a year in jail and fines of up to $5,000.
Contact an Experienced California Sexual Abuse Attorney Today
At Lewis & Llewellyn, we get back to each prospect in a timely manner to let them know whether or not we are a good fit for their case. Through decades of experience, we have developed methods to help us decide the strength of a claim quickly and efficiently. We give you the utmost respect and personalized attention when coming forward to speak about what happened.
In the event we can't directly assist you with a civil lawsuit, we can point you in the right direction—whether it's working with local law enforcement and the district attorney, working with one of our peers, linking up with support and advocacy groups, or getting the best counseling. 
California laws can be complex, but you can get the answers you need and obtain the justice you deserve by working with the experienced California sexual abuse attorneys at Lewis & Llewellyn.
We have recovered millions of dollars on behalf of our clients and we can help you, too. Contact our team online for support and guidance to see you through this emotional time, or call +1 (415) 800-0590 to schedule an appointment with an advocate today.
DISCLAIMER: The information in this blog is provided for general informational purposes only, and may not reflect the current law in your jurisdiction. No information contained in this blog or on this website should be construed as legal advice from Lewis & Llewellyn LLP. Neither your receipt of information from this website, nor your use of this website to contact Lewis & Llewellyn LLP creates an attorney-client relationship between you and the firm or any of its lawyers. No reader of this website should act or refrain from acting on the basis of any information included in, or accessible through, this website without seeking the appropriate legal advice on the particular facts and circumstances at issue from a lawyer licensed in the recipient's jurisdiction.