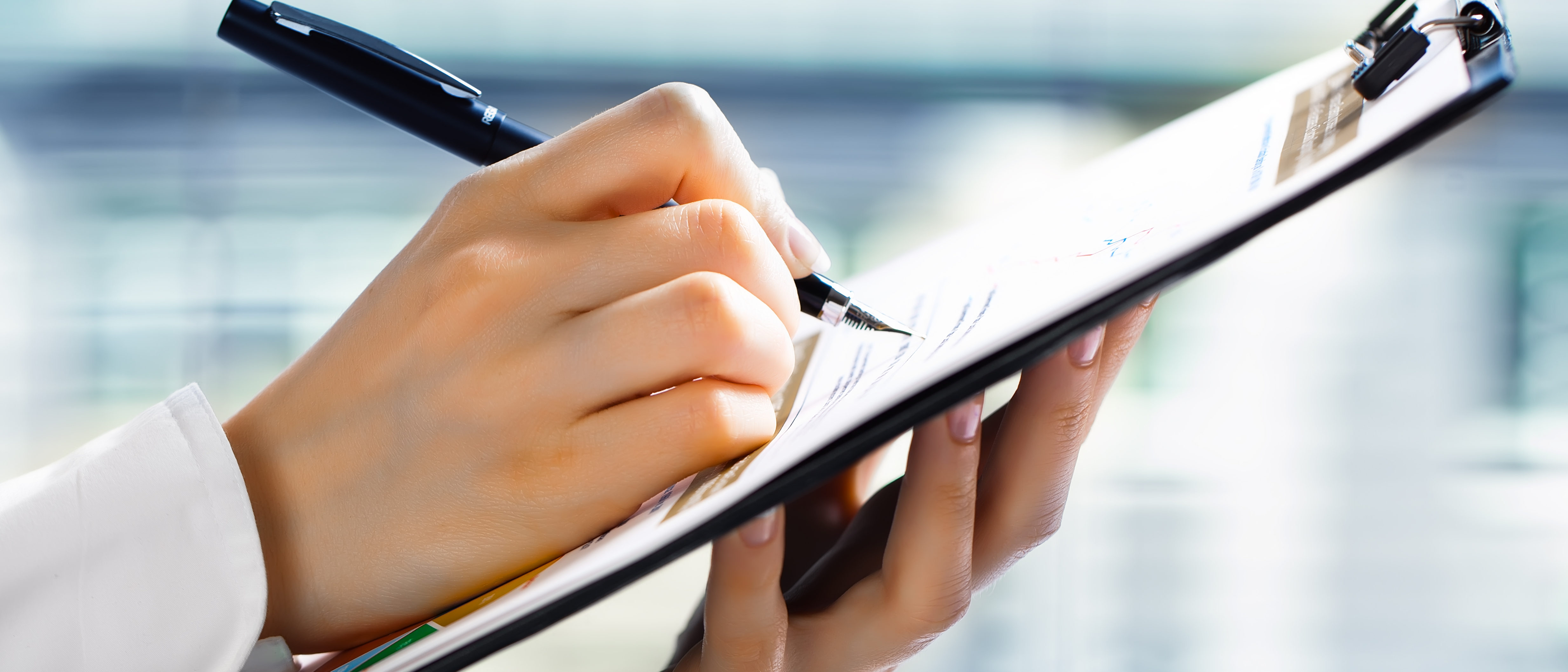 Child sexual abuse requires a culture of silence to continue. Though it's unthinkable, there are people who would look the other way to save face, rather than protect a vulnerable child. In 2002, Penn State University's graduate assistant reported up the chain of command to the football team's head coach that he witnessed the assistant coach molesting a student in the shower. Penn State administrators discussed the reports internally but failed to report the abuse.
It took a decade before the assistant coach was arrested for the sexual abuse. After the graduate assistant testified in 2011, school administrators fired him, which led to a downward spiral of unemployment. Being a mandated reporter isn't always easy, but the repercussions of failing to report could cost so much more. The defamed whistleblower eventually filed a lawsuit against Penn State and won a record $12.3 million in economic and punitive damages. Since then, Penn State has amended their "chain of command" reporting and directed mandatory reporters through the appropriate reporting channels.
What follows is a discussion of California's mandated reporter law, including who meets the criteria of a mandated reporter, what they must do according to the law, what happens if they don't fulfill this duty, and what to expect after a mandated report is filed. When the proper steps are not taken in promptly addressing and preventing child abuse, third parties can be held liable for the abuse in criminal and civil court.
What is California's Mandated Reporter Law?
California's mandated reporter law, also known as the Child Abuse and Neglect Reporting Act (CANRA) is outlined in Penal Code Sec. 11165.7. State law requires designated mandated reporters to report suspected or known abuse, neglect, or exploitation of a child under age 18. Reporters may view the abuse as first-hand eyewitnesses or they may simply have a reasonable suspicion based upon facts and observations.
The following types of child abuse, neglect, or exploitation must be reported to protect the victim:
sexual assault, rape, or grooming

exploitation, including prostitution, pornography, and exhibitionism

general or severe neglect, such as failing to feed, clothe, or shelter the child  

physical abuse and the willful injuring of a child

emotional maltreatment, including blaming, belittling, objectifying, and refusing love
Who is a Mandated Reporter in California?
The list of mandatory reporters in California includes:
teachers and instructional aides in public and private schools and Head Start programs

classified employees of public schools, school district police, and school security

administrative officers or supervisors of child welfare and attendance

administrators or employees of public or private day camps

administrators or employees of child centers, youth organizations, and recreation programs

administrators or employees of public or private organizations that involve child contact and supervision

State Department of Education employees

licensed child day care facility licensees, administrators, or employees

licensed workers or evaluators

public assistance workers

foster parents, group home personnel, and residential care facility personnel

social workers, child visitation monitors, probation officers, and parole officers

administrators, presenters, or counselors in a child abuse prevention program in public/private schools

district attorney investigators, inspectors, and child support agency caseworkers

peace officers, firefighters (except for volunteer firefighters), and emergency medical technicians

any medical care professional, including residents and interns

psychological assistants, counselors, and therapists

state or county public health employees treating minors for venereal disease

medical examiners and coroners performing autopsies

commercial film and photographic print processors for a public agency

animal control or humane society officers employed by the city, county, or a private agency

members of the clergy, such as priests, ministers, rabbis, record keepers, or religious practitioners

police department employees, county probations officers, or county welfare agency employees

employees or volunteers with the Court Appointed Special Advocate Program

any person providing services to a minor child under 

Welfare and Institutions Code 12300

alcohol and drug counselors providing counseling, therapy, or clinical services for a state licensed or certified drug and alcohol treatment program
What Is Required of a Mandated Reporter?   
Mandated reporters must promptly submit two reports—one verbal and one written—once they've been notified of child abuse or neglect.
First, the reporter must contact the local police or sheriff's department, county welfare department, or county juvenile probation department. Typically, information requested will include the reporter's name, business address, and phone number; the child's name, address, and present location; the names, addresses, and phone numbers of the child's primary caregivers; a description of what happened; the source of the information that led to the allegation; and the names, addresses, and contact information of the suspected abuser.
Second, the reporter must submit a written report to the same agency using Form SS 8572 within 36 hours. Partially completed forms are acceptable when the reporter does not know all of the information requested. While private citizens may choose to remain anonymous in their reports, mandatory reporters must provide a name and contact information according to PC 11167.
It is a common misperception that simply telling a supervisor, manager, coworker, or administrator is good enough. But in reality, the mandated report must be made to the appropriate agency, as mentioned above.
Businesses that employ mandated reporters must:
encourage mandatory reporting as required by law

have all employees sign a written statement that they are aware of their legal reporting obligations within four weeks of their start date.

provide optional online or DVD training to help employees understand mandatory reporting obligations.

make a superior accessible to assist with the filing of reports, if necessary
What Is the Punishment for Failing to Report Sexual Abuse?
When mandated reporters in California fail to make required reports or when administrators impede the creation of required reports, they are guilty of a misdemeanor crime punishable by a fine of $1,000 and up to six months in jail. When the abuse results in grievous bodily harm or death, the punishment increases to a fine of $5,000 and up to one year in jail.
Above and beyond the criminal penalties, non-reporters may also be sued for damages in civil court. Mandatory reporters and their employers can be held liable for the victim's medical expenses, emotional pain and suffering, and lost wages or future earning capacity. In the event of a death, family members may also sue for these effects, as well as funeral and burial expenses.   
What Happens After a Mandated Report Is Made?
After a report has been made, the authorities will review the allegation and follow up on the provided information. The child, suspect, and other witnesses may then be interviewed by the authorities as part of the investigation. Depending on the situation, the family may be offered an individualized service plan that may include police protection and/or counseling and support program referrals.
Most cases are resolved outside the court system through Child Protective Services and local law enforcement. In rare circumstances, mandated reporters may be called upon to testify before a judge on the events or observations that led to the formation of a reasonable suspicion that child abuse was taking place.  
Mandated child abuse reporters have some immunity from liability, as long as they report in good faith, in a timely manner, and avoid making patently false accusations. Mandated reporters are entitled to know the general outcome of the investigation (PC 11170), though some of the details may be protected by state confidentiality laws.
Schools, businesses, churches, and other organizations may have their own internal methods of dealing with reported instances of abuse. There may be established chains of command for reporting, protocols for investigating, actions for reprimanding the accused, and steps taken to protect the alleged victim while in their care. These internal measures vary from business to business, but they are not a substitute for the legal obligations of mandatory reporters.  During civil lawsuit investigations, it is common to uncover instances where companies failed to follow their own policies or failed to act in a timely manner to protect their reputation.
San Francisco Attorneys Can Help When Others Failed to Do So
If your child silently suffered sexual abuse while mandatory reporters looked the other way or attempted to cover up the abuse, contact a San Francisco attorney. That person's failure to abide by California's mandated reporter law may have contributed to the abuse. An experienced legal representative can act as your advocate, providing counsel and empowering control over the course of the proceedings.

Working with a California attorney who specializes in sexual abuse cases is about more than legal advice and paperwork. Lawyers can also point you in the right direction for seeking medical attention, connecting with crisis social workers and counselors, dealing with insurance issues, and getting your life back in the wake of disturbing events that were beyond your control.

Whether you're advocating for your child or are an adult seeking closure for abuse suffered years ago,
Lewis & Llewellyn
has the experience, grit, and compassion to help you obtain justice and maximum compensation.
Contact our team
online for support and guidance to see you through this emotional time, or call +1 (415) 800-0590 to schedule an appointment with an advocate today.
---
DISCLAIMER: The information in this blog is provided for general informational purposes only, and may not reflect the current law in your jurisdiction. No information contained in this blog or on this website should be construed as legal advice from Lewis & Llewellyn LLP. Neither your receipt of information from this website, nor your use of this website to contact Lewis & Llewellyn LLP creates an attorney-client relationship between you and the firm or any of its lawyers. No reader of this website should act or refrain from acting on the basis of any information included in, or accessible through, this website without seeking the appropriate legal advice on the particular facts and circumstances at issue from a lawyer licensed in the recipient's jurisdiction.