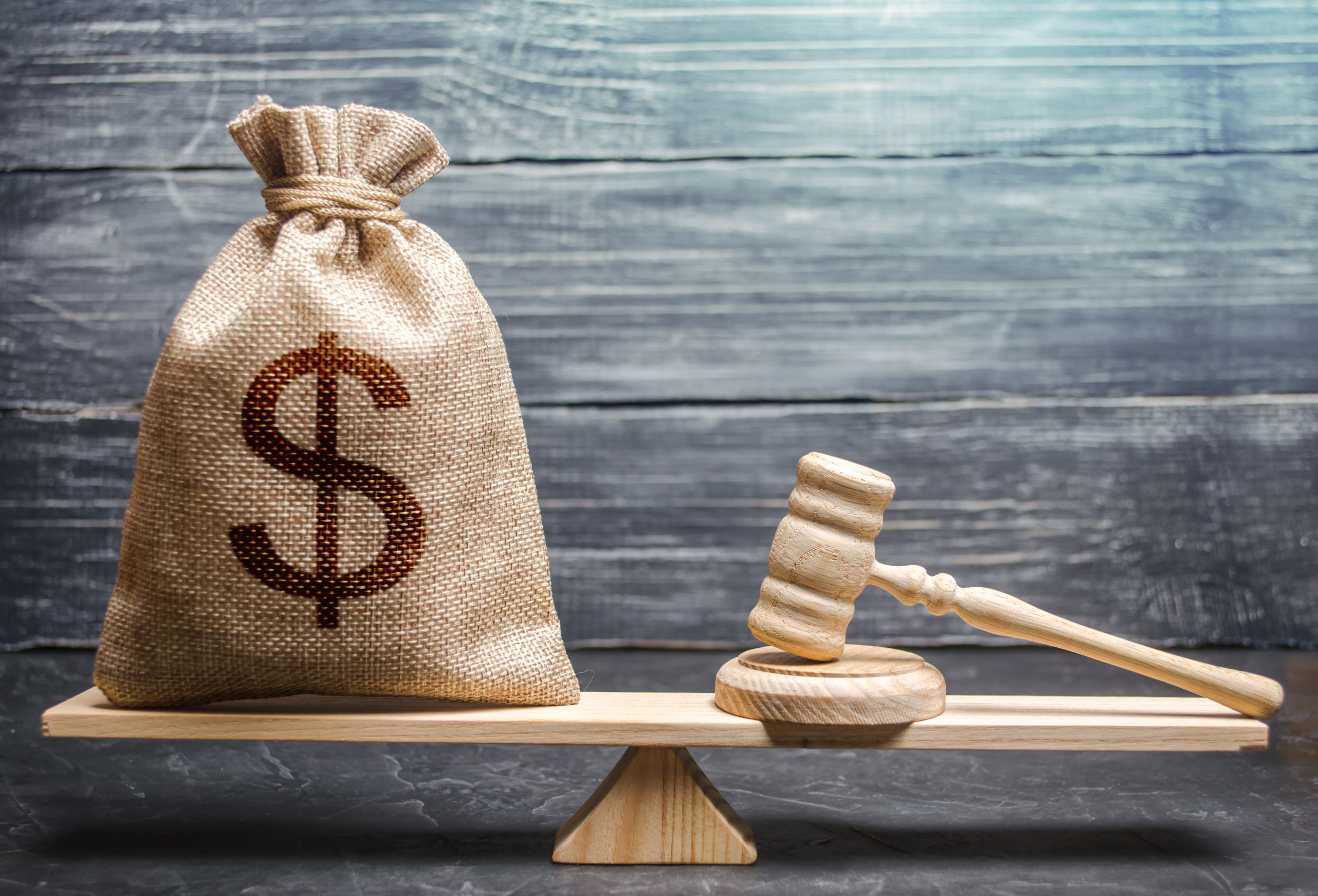 In 2018, the California Coalition Against Sexual Assault published a report that found the annual cost of sexual assault in California to be $140 billion. That amount includes the tangible costs of sexual violence in California such as medical and mental health care, prevention, investigation, sanctioning, treatment, and victim services. It also includes intangible costs such as lost quality of life and lost work productivity. When considering these costs on an individual level, it's not uncommon for survivors of sexual assault to want to seek compensation after being sexually assaulted. Seeking litigation in civil court is one way to obtain a recovery. 
Measuring Harm in Cases of Sexual Assault
The harm suffered as a result of sexual assault is oftentimes more difficult to measure as compared to other personal injury cases. It helps to seek care in the immediate aftermath of sexual assault. During the first 48 hours after an incident, medical professionals can document physical damages, such as bruises, cuts, broken bones, head trauma, or sexually transmitted disease. Investigators are then able to provide their medical opinion on the need for treatment. 
Oftentimes, the damage suffered as a result of sexual assault is psychological and doesn't immediately emerge. One common timeframe for symptom emergence occurs when a survivor of sexual assault reaches puberty, causing body image distortions, avoidance from peers, persistent victimization, or a stymied approach to relationship formation. Other common triggers include life events such as marriage, death, divorce, or the birth of a child. Emotions such as fear, shame, humiliation, self-blame, or guilt may also emerge, leading to depression, anxiety, or PTSD.
It's important to note that there need not be physical signs of trauma to recover compensation in a civil lawsuit.
How to Recover Compensation After Being Sexually Assaulted?
One of the most effective ways to obtain compensation after being sexually assaulted is to file a civil lawsuit. In a civil lawsuit, the scope of liability can be expanded to include more than the individual perpetrator—third parties can also be held liable in court for their role in enabling the assault. Suing a responsible third party is often a more effective strategy to recover damages, as they typically have insurance and more funding available to pay than an individual. It is also important to hold institutions enabling assault accountable to remedy the hazardous environment being created and prevent future incidents of sexual assault. 
What to Expect When Filing a Civil Lawsuit
The initial phase of exploring your civil claim will involve telling your story to your attorney. Working with an attorney that has experience communicating with victims of sexual assault should make these difficult conversations much easier. Next, the attorney will be responsible for crafting a strong legal argument for liability and identifying the right legal causes of action in your case. Once you and your attorney have identified which legal issues are at stake, you can prepare your complaint by filing paperwork with the proper court and compiling evidence to build your case.
When it comes to gathering evidence, the standard of proof is lower in civil court compared to criminal court, but there are still sexual assault laws in California that could impact your civil lawsuit. Attorneys must prove that your case meets the definition of sexual assault, the sexual activities were not consensual, you're within the statute of limitations, and the accused is not protected by a signed agreement or shield law. If a lawsuit is being filed against a mandatory reporter, it must be proven the individual neglected their duty of care.
Once a legal complaint has been filed, those being sued will often try to have the case dismissed by filing legal challenges with the judge. If your case survives these challenges, it will ultimately be up to the jury to decide whether there is liability and how much money will compensate you for the harm you have suffered. 
California Crime Victim Compensation
Another way to recover compensation after being sexually assaulted is to apply for victim compensation. Each state has a victim compensation fund to provide direct financial assistance following a violent crime. The money is obtained through court fees paid to the state by convicted perpetrators, rather than tax dollars. The federal Victims of Crime Act, enacted in 1984, also provides annual grants to the state. In California, the maximum amount that can be given per application is $70,000. Other limits may apply per expense. 
If approved, the California Crime Victim Compensation Fund can cover crime-related costs, including:
up to $70,000 for permanent disability-related lost wages or up to five years of lost financial support

up to $70,000 for medical (doctor, hospital care, surgery, prescriptions, ambulance, assistive devices)

up to $70,000 for job retraining or employment services

up to $10,000 for 40 hours of mental health counseling

up to $2,000 for one-time relocation cost when recommended by a police officer or therapist 
In order to qualify for this type of assistance:
you must report the crime to law enforcement "within a reasonable period of time"

even if no arrest is made, you must cooperate with law enforcement

you must file your application within three years of the assault, although minors have until age 28

you may need to submit a police report or medical bills to support your claim
Let an Experienced Attorney Help You Recover Compensation
A lack of financial resources should never be a reason why you don't obtain the help you need after a sexual assault. Many rape crisis centers, support groups, and non-profit programs offer free counseling services to help you through the aftermath. 
Whether you are an adult victim or the parent of a victimized child, the aftermath of sexual assault may take you through the full gamut of emotions—but you don't have to go through it alone. An experienced legal representative can act as your advocate, providing counsel and empowering control over the course of the proceedings.
The attorneys at
Lewis & Llewellyn
have the experience, grit, and compassion to help you obtain justice and recover compensation after being sexually assaulted.
Contact
our team online for support and guidance to see you through this emotional time, or call +1 (415) 800-0590 to schedule an appointment with an advocate today.
---
DISCLAIMER: The information in this blog is provided for general informational purposes only, and may not reflect the current law in your jurisdiction. No information contained in this blog or on this website should be construed as legal advice from Lewis & Llewellyn LLP. Neither your receipt of information from this website, nor your use of this website to contact Lewis & Llewellyn LLP creates an attorney-client relationship between you and the firm or any of its lawyers. No reader of this website should act or refrain from acting on the basis of any information included in, or accessible through, this website without seeking the appropriate legal advice on the particular facts and circumstances at issue from a lawyer licensed in the recipient's jurisdiction.