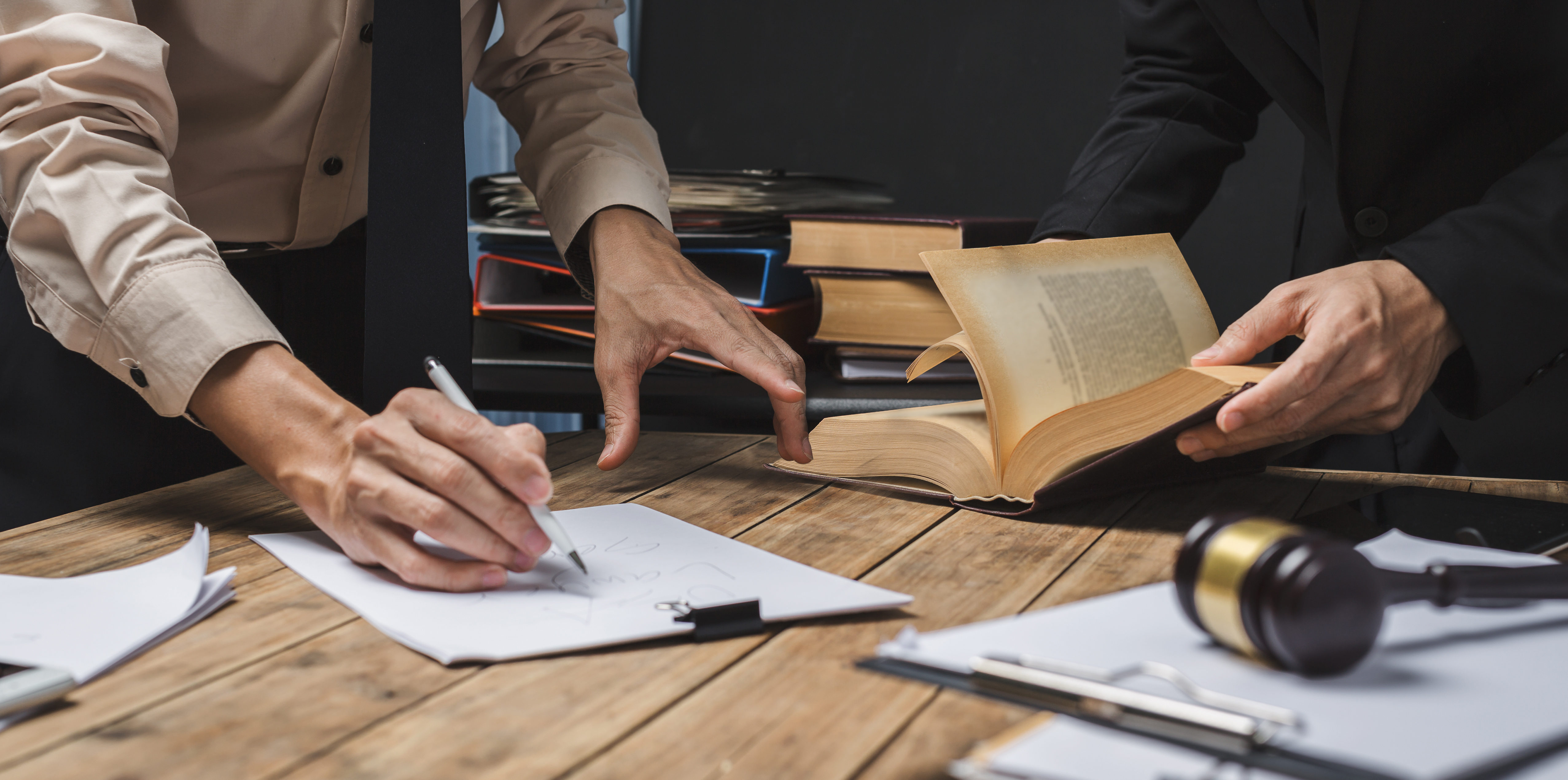 This post was written before the passage of AB-218. For information regarding the statute of limitations for filing a civil lawsuit for childhood sexual assault/abuse, click here or contact our team of experienced representatives.
As a childhood sexual abuse survivor, your healthcare costs are 16% higher overall than the average American. Statistically, you are more likely to get by using drugs or alcohol, struggle with anxiety, depression, and even suicidal thoughts. So-called "sleeper effects" of childhood sexual abuse include obesity, obsessions and compulsions, intimate partner abuse, re-victimization, and post-traumatic stress responses.
The long-term effects of sexual abuse are enduring and not always clearly recognizable, and the circumstances surrounding the abuse may be complicated, but learning how to calculate the statute of limitations is an important first step on the path to legal resolution.
Why is there a Statute of Limitations in Child Sex Abuse Cases?
The statute of limitations is a deadline for pressing criminal charges or filing a civil lawsuit seeking compensation. It's important to keep in mind that criminal and civil proceedings are treated differently by law and different timelines apply. But in either case, statute of limitation deadlines are put into place to ensure a case goes to trial with the best evidence possible. Memories fade with time, evidence gets lost, and witnesses move away or die—affecting the integrity of the evidence.
But when you're the victim, the statute of limitations can be a hindrance to seeking reparation. It can take years for child sex abuse survivors to summon the courage to come forward against their abusers, especially if these individuals were well known to them. In some instances, they may have been too young to fully comprehend what is happening to them at the time, or they may have suppressed what happened until painful memories, nightmares, and debilitating fears take hold well into adulthood.
More recently, the local Catholic Church scandals and Bill Cosby rape allegations have put pressure on California lawmakers to act in extending the deadlines for victims to press charges or sue—at least in criminal court. But figuring out how to calculate the statute of limitations California has put in place can be a challenge.
How To Determine Statute of Limitations for Child Sex Abuse in California
There are exceptions to every rule—so it's best to speak confidentially with a knowledgeable attorney, but here are some basic questions and answers to guide you through the statute of limitations for child sex abuse in California, as of 2018.
Are you 26 years old or younger, and did your abuse occur before January 1, 2015?


Section 340 of the Civil Code

sets the legal deadline for filing civil charges

of child sex abuse to "within 8 years of the date the plaintiff attains the age of majority (age 26) or within 3 years of the date the plaintiff discovers that psychological injury or illness occurring after the age of majority was caused by sexual abuse, whichever occurs later."

Are you pursuing criminal child molestation or rape charges?


As of January 1, 2017,

SB 813

went into effect in California, ending the 10-year statute of limitations on pursuing

criminal charges

for rape and child molestation cases. The state is in league with

16 others

that have abolished the deadline without preconditions.



What To Do If You Fall Outside the Standard Statute of Limitations
The slew of legislation passed in recent years gives hope and voice to the many survivors of childhood sexual assault who are living with the emotional trauma and side effects today. Even if you think your statute of limitations has expired, a skilled legal team can often find loopholes or exceptions to the general rule that will enable your case to be settled or heard by a jury.
Some of these exceptions may include:
When did you discover the abuse or its cause?


In California, the "discovery rule" states that the statute of limitation clock should be delayed until the plaintiff is aware of their injury and its cause. In such situations, the statute of limitation will be paused or "tolled" until such times as a reasonable investigation would have revealed the factual basis for the asserted legal claims.

Did the defendant wrongfully prevent the reporting of the abuse?


Courts in California have found that in some circumstances, unconscionable conduct by the perpetrator (or authority figures that should have stopped the abuse) prevents the timely filing of a claim. For example, threats by the perpetrator can discourage a victim from reporting the abuse, and in these cases, the court has placed a toll on the statute of limitations.

Did you file a formal criminal complaint?


Once reported to the police, the District Attorney has up to one year to decide whether to criminally prosecute the perpetrator, regardless of when the abuse occurred, according to

PC 288

.




However, plaintiffs may appeal for a "tolling" (temporary hold or permanent waive) of the statute of limitations in some circumstances, such as: the defendant evading a warrant, unresponsive District Attorney, or other events that may have delayed your filing.

Did you report the crime to anyone?


While the law establishes a timeline once they're involved, whether the same rules apply to school counselors, hospital staff, or others tasked with reporting procedures is a subject of debate.

Was child pornography involved?


In the state of California,

Penal Code 801.2

places a 10-year statute of limitations on cases of child pornography, but most cases of child pornography involve images or electronic equipment transferred across state lines and are, therefore, prosecuted at the federal level, for which there is no statute of limitations.

Is there DNA evidence?
If so, the state may toll the statute of limitations until a match is found through CODIS, the national DNA database. In California,

Penal Code Section 803(g)

says if an offense was committed after January 1, 2001, and DNA was collected and analyzed

within two years

of the offense, then a criminal complaint can be filed

within one year

of establishing the identity of the suspect—even past the statute of limitations.

Did your injuries incapacitate you?


If you were

hospitalized

or otherwise so severely injured you could not have possibly reported the alleged offense through the proper channels, your statute of limitations may begin when you were finally able to contact officials.

Are you filing against an entity, rather than an individual?
In some cases, it makes sense to prosecute the institutions that aid and abet child molestation. Punishing churches, day care centers, schools, camps, and other organizations is designed to send a message that turning a blind eye to child sexual abuse is not tolerated in our society. Depending on when the abuse occurred and who is involved, you may have as little as

six months to a year

to file these claims.



It's Never Too Late To Be Heard
As you can see, there are many exceptions to the statute of limitations, so it's always in your best interest to speak with an attorney or law enforcement as soon as possible, even if you worry you've missed your opportunity to speak up about abuse that occurred in the past.
It's encouraging to see statute of limitations laws changing in favor of the plaintiffs. As California State Senator Connie Leyva (D-Chino) said in a statement, California's SB 813 law "tells every rape and sexual assault victim in California that they matter and that, regardless of when they are ready to come forward, they will always have an opportunity to seek justice in a court of law. Rapists should never be able to evade legal consequences simply because an arbitrary time limit has expired. There must never be an expiration date on justice!"
Speaking with an attorney during a free, confidential consultation can help you decide how best to pursue justice and emotional healing. Lewis & Llewellyn have a long track record of successful settlements and verdicts in child sex abuse cases with recoveries well up into the millions of dollars. No lawsuit can erase the pain and suffering you continue to endure, but taking a stand can ensure others will not fall victim to the same predators.  Call +1 (415) 800-0590 or contact us today. 
---
DISCLAIMER: The information in this blog is provided for general informational purposes only, and may not reflect the current law in your jurisdiction. No information contained in this blog or on this website should be construed as legal advice from Lewis & Llewellyn LLP. Neither your receipt of information from this website, nor your use of this website to contact Lewis & Llewellyn LLP creates an attorney-client relationship between you and the firm or any of its lawyers. No reader of this website should act or refrain from acting on the basis of any information included in, or accessible through, this website without seeking the appropriate legal advice on the particular facts and circumstances at issue from a lawyer licensed in the recipient's jurisdiction.