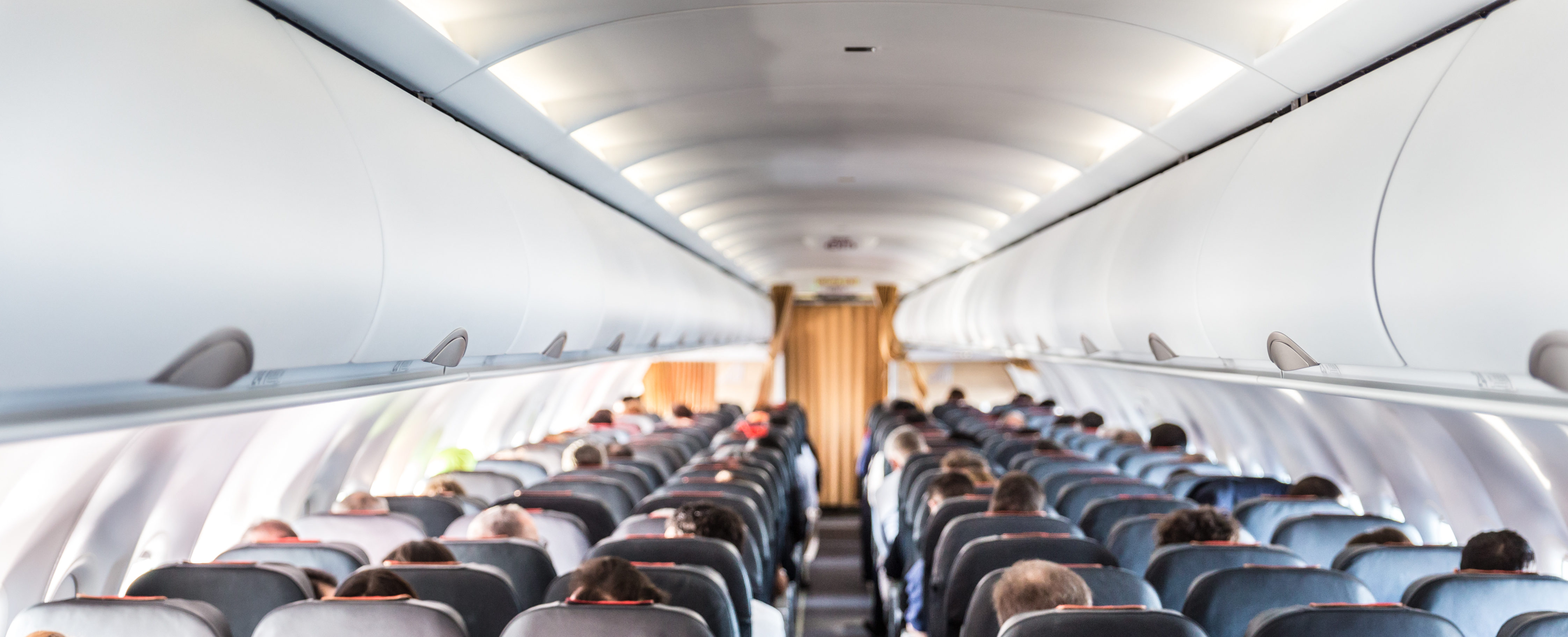 Sexual assault on an airplane is a unique situation. With so many people watching, it's hard to conceive that anything could happen, but offenders hide behind lavatory doors, beneath blankets, and sometimes brazenly violate others in plain sight, knowing that no one wants to acknowledge reality or "make a scene." Resources are limited aboard planes, where there is no access to law enforcement until the aircraft lands and a full flight makes changing seats mid-flight a challenge.
Despite the complexities, airlines have a responsibility to keep their passengers safe, whether it's safe from medical emergencies, fires, crashes, terrorism, or airplane sexual assault. Ignorance is no excuse when it comes to the law. Increasingly, public pressure is forcing airlines to address the issue with regard to their training and protocols. The federal government is involved, as the Federal Aviation Administration (FAA) oversees air travel safety.
In this article, we will discuss the statistics surrounding airplane sexual assault, whether or not registered sex offenders are allowed to board commercial flights, who can be held liable, how airlines should handle incidents of sexual assault, the steps you can take to seek justice after you've been sexually assaulted.
How Common Is Airplane Sexual Assault?
Airplane sexual assault is on the rise. FBI investigations into mid-flight sexual assaults have increased 66 percent from 2014 to 2017. According to the bureau, there were:
63 reports of sexual assault in 2017

57 in 2016

40 in 2015, and

38 in 2014
One in five flight attendants has either personally witnessed a passenger being sexually assaulted or received a complaint from a passenger regarding sexual assault, according to surveys by the Association of Flight Attendants. Seventy percent of airline attendants say they themselves have been sexually harassed by passengers in flight.
With an average of more than 43,000 flights handled by the FAA each day, and due to the nature of the assault, there are likely many more incidents that have gone unreported. Victims of airplane sexual assault deserve the opportunity to seek justice and pursuing a civil lawsuit is one way to force accountability.   
Can an Airline Be Liable for Airline Sexual Assault?
In recent years, passenger have begun to file lawsuits against airlines following improper handling of in-flight sexual assault. One airline sexual assault victim told CNN: "I felt like no one, no one that was supposed to be in charge, could handle the situation. I kept on feeling… like I'm the one who is doing something wrong, and I'm not being protected."
A woman flying from Seattle to Amsterdam

sued an airline

for "inadequate training, support and protocols" and for "negligence in adequately responding to and investigating" a sexual assault that occurred on board.

A 23-year-old California woman

sued an

a

irline

when crew members failed to detain the inebriated passenger who sexually assaulted her during a flight from Chicago to LA.
Alcohol has been found to be a factor in one-third of all passenger disturbances on aircraft. Most airlines have laws preventing visibly intoxicated passengers from boarding the aircraft, and flight attendants from serving alcohol to drunk passengers. Liability can certainly be ascribed to airline carriers when drunk passengers commit sexual assaults on their watch.
When it comes to the sexual assault of airline employees, Title VII of the Civil Rights Act can ascribe airline liability for assaults occurring while airline crew are staying in hotel rooms for layovers or as part of their job duties. Airlines that are aware of crew-on-crew sexual harassment or assault can be held liable for failing to take corrective action.       
A bipartisan group of congresswomen sent a letter to 30 airline executives asking them to step up and address the problem of sexual harassment aboard their flights, as changes through Congress take much longer to implement. Representative Peter DeFazio introduced the Stop Sexual Assault and Harassment in Transportation Act (HR 5857) in May 2018. This bill would provide procedures for dealing with sexual harassment and assaults on aircraft, whether perpetrated by passengers or airline industry workers.
Can Registered Sex Offenders Fly on Airplanes?
Flying with registered sex offenders on board may increase the risk of a sexual assault occurring on board. In an incident in 2016, a woman was groped by a registered sex offender on an overnight flight from Tel Aviv to Newark, New Jersey. He had previously been convicted in 2002 of sexually assaulting an 11-year-old girl in New York.
Registered sex offenders aren't banned from flying but they do face unique travel restrictions:
Under International

Megan's Law

to Prevent Child Exploitation and Other Sexual Crimes Through Advanced Notification of Traveling Sex Offenders (

H.R. 515

), the Department of State is prohibited from issuing a passport to a registered sex offender without a unique identifier, and is allowed to revoke previously issued passports without the identifier. The identifier, printed inside the back cover of the passport booklet, shall read: "The bearer was convicted of a sex offense against a minor, and is a covered sex offender pursuant to 

22 United States Code Section 212b

."  

California sex offenders who are on parole are required to check with their probation officer or the court to get travel permissions. Business, family events, emergencies, and vacations may be allowed, with prior approval.

The 

Sex Offender Registration and Notification Act

is a federal law requiring registered sex offenders to inform their residence jurisdiction of any intended travel outside of the United States at least 21 days prior to travel.

Some countries do not accept visitors with a criminal record. For example, registered sex offenders may not board flights from the USA to Canada.
The constitutionality of some of these laws has been challenged in court by sex offenders, but a Bay Area federal judge upheld the legal measure to "protect children from sexual exploitation."
The passing of these laws is one way to stop airline sexual assault but there are also other improvements that need to be made within the industry.
Improvements Needed to Put an End to Airline Sexual Assault
With increased litigation and legal advocacy, we're likely to see improvement in many of the following areas:
Data Collection: Logging of complaints is the first step in identifying the scope of the problem. The Trump administration announced the creation of a new task force dedicated to curbing sexual misconduct and assault aboard airlines, which met for the first time in January 2019. The group will review current airline practices in responding to and reporting incidents. They will also provide recommendations to the Aviation Consumer Protection Advisory Committee on how to train, report, and collect data involving sexual misconduct of passengers onboard commercial aircraft.
Training: Flight attendants have been trained in situational awareness to identify nervous passengers, medical emergencies, terrorist threats, and human traffickers. Yet, currently, there's no FAA-required blueprint on recognizing or dealing with sex offenders. The federal government is looking to make this type of training a priority for airline officials. The proposed Stopping Assault While Flying Enforcement Act of 2017 would require all airline operators in U.S. skies to train flight personnel to respond to sexual assaults in a streamlined manner.
Reporting: One would assume that flight attendants would detain alleged sex offenders and help passengers connect with police officers on the ground to report sexual assaults occurring on board. However, sexual assault allegations are reported to law enforcement less than 50 percent of the time, according to 50,000 flight attendants representing 20 airlines.
Jurisdiction: There is some confusion as to who is in charge of sexual assault investigations that occur in the sky. Technically, the FBI provides oversight for the U.S. airline industry while local law enforcement responds to the gate upon landing.
Environmental Changes: Flight passengers are crammed closer together than ever before, with the average seat size being 16.5 inches wide and an average of 31 inches from the forward seat. This close proximity makes it more likely for passengers to come in contact with one another—whether by accident or on purpose. Changes to the planes themselves and changes in how booked a flight can be are possible, albeit expensive, measures to reduce incidents and improve handling.    
Contact a Sexual Assault Attorney in San Francisco
If you've been a victim of airplane sexual assault, don't hesitate to reach out to a team of lawyers who are ready to fight for the justice you deserve. The assault against you should not go unreported.  
Large organizations and companies may try to shield themselves from liability but the experienced civil attorneys at
Lewis & Llewellyn
have what is required to prevail in a civil lawsuit against companies such as airlines.

The California attorneys at Lewis & Llewellyn have the experience, grit, and compassion to help you obtain justice and maximum compensation.
Contact
our team online for support and guidance to see you through this emotional time, or call +1 (415) 800-0590 to schedule an appointment with an advocate today.
---
DISCLAIMER: The information in this blog is provided for general informational purposes only, and may not reflect the current law in your jurisdiction. No information contained in this blog or on this website should be construed as legal advice from Lewis & Llewellyn LLP. Neither your receipt of information from this website, nor your use of this website to contact Lewis & Llewellyn LLP creates an attorney-client relationship between you and the firm or any of its lawyers. No reader of this website should act or refrain from acting on the basis of any information included in, or accessible through, this website without seeking the appropriate legal advice on the particular facts and circumstances at issue from a lawyer licensed in the recipient's jurisdiction.