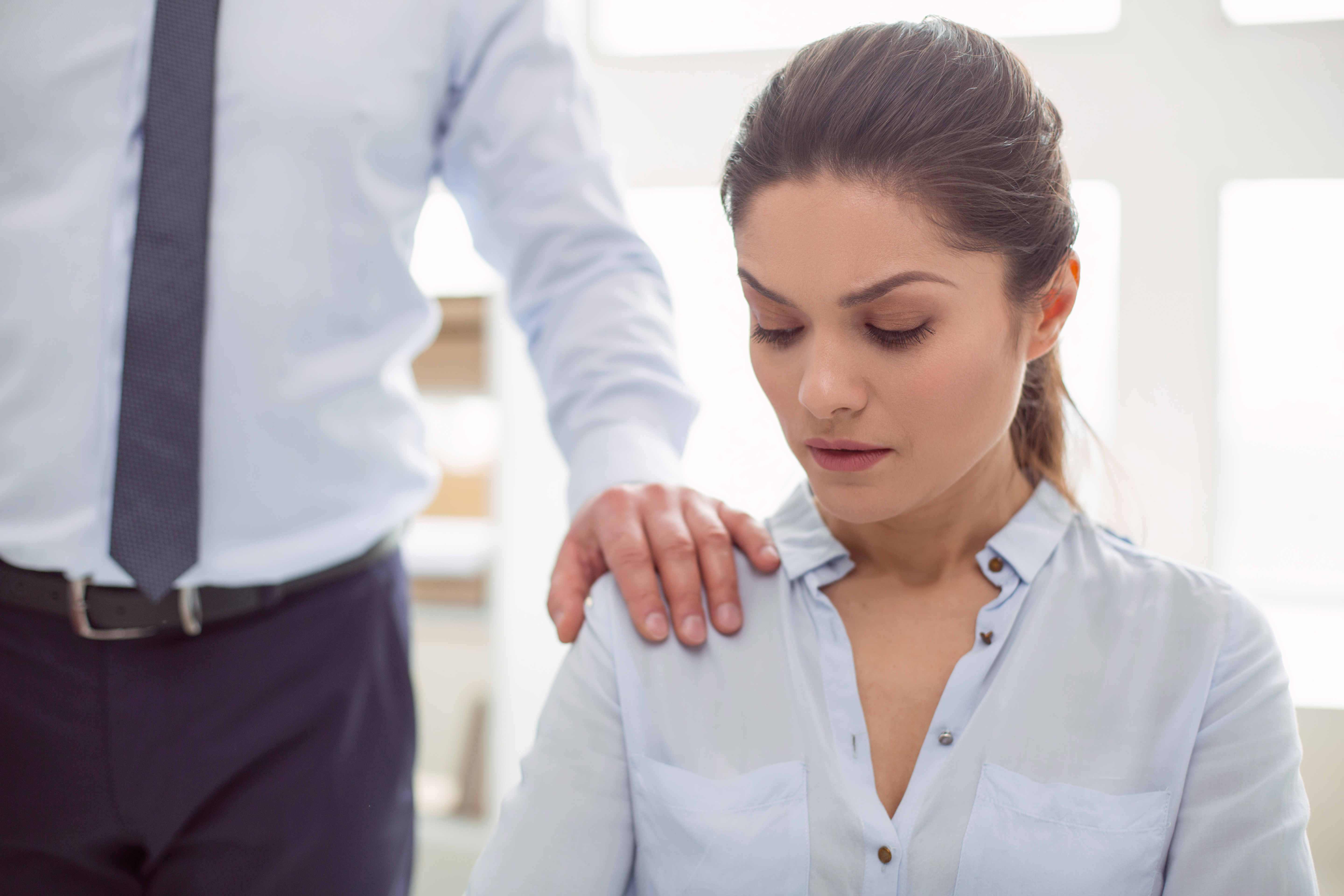 Following the #MeToo movement, lawmakers have set their sights on eradicating the culture of sexual harassment in the workplace. California Senate Bill 1300 (SB 1300), was signed into law on September 30, 2018, and became effective January 1, 2019. This is one notable example of a state law indicating that sexual harassment victims are to be believed, supported, and reimbursed for the traumatic events they have endured.
If you've experienced sexual harassment in the workplace, legislation like SB 1300 is designed to bring you justice.  
What is the Fair Employment and Housing Act?
California's Fair Employment and Housing Act (FEHA) was passed on September 18, 1959,  which made it illegal to discriminate against a job applicant, employee, or housing seeker based on their gender. This anti-bias law applies to any landlord and any business, labor organization, employment agency, apprenticeship, or training program in California with five or more employees, whether a person is an applicant, unpaid intern, volunteer, contractor, or employee. By law, employers can be held financially liable for the actions of their employees if they knew or should have known about the misconduct but failed to take the appropriate corrective action.
Anyone who feels they have been discriminated against may file a formal complaint or pursue a lawsuit against the offending company for back pay, future lost earnings, reinstatement costs, training, reasonable accommodations, legal costs, damages for personal harms (emotional distress, anxiety, fear, depression, and humiliation), and any related out-of-pocket expenses. Furthermore, the employer can be hit with punitive damages and be compelled by the courts to implement policy changes.    
How Does SB 1300 Amend FEHA?
FEHA was a worthy start, but many have said it hasn't gone far enough in protecting victims of sexual harassment. SB 1300 is a significant amendment to existing law that:
Expands the scope of FEHA beyond sexual harassment to include other forms of unlawful harassment, including other protected classes such as:
age

ancestry

disability

gender identity or expression

genetic information

marital status

medical condition

military and veteran status

pregnancy, childbirth, or breastfeeding status

race

religion

sexual orientation
Expands the scope to a larger pool of workers (not just applicants or employees), like:  
contractors

interns

volunteers
Ends the code of secrecy by prohibiting conditional "release of claims" contracts:
Employers are prohibited from demanding that employees sign a "confidentiality clause" to make a "secret settlement." New or continued employment and advancement can't be conditional based on the signing of a "release of all claims" form that absolves the company of liability for misconduct. These types of non-disclosure agreements were an issue in the Harvey Weinstein sexual harassment cases.
Eliminates the ability of defendants to seek legal costs from plaintiffs:
Before SB 1300, courts were allowed to award the prevailing party—whether plaintiff or defendant—with damages for legal costs, including attorney fees, expert witness fees, and other costs of litigation. Now, only sexual harassment victims can retrieve such reimbursement—unless the courts find the action was "frivolous, unreasonable, or groundless."
The passage of SB 1300 is an encouraging sign for victims of sexual harassment in the workplace. When faced with greater potential for exposure and expense, employers are forced to take a harder look at their anti-discrimination policies and company culture. They will need to examine whether their current harassment and discrimination training, employee handbooks, and internal complaint procedures are sufficient. Legislators are sending the message that it's not okay for employers to allow sexual harassment to proliferate in the workplace.
Contact an Experienced Attorney Regarding SB 1300
If you have questions regarding how SB 1300 impacts your case of sexual harassment, it is best to consult with an experienced attorney. Understanding the laws against sexual harassment can be complex, companies may even try to use loopholes to avoid liability. Even if SB 1300 doesn't specifically apply to your case, there may be other laws providing ample grounds to sue. 
The attorneys at
Lewis & Llewellyn
in California have a proven track record for winning tough sexual abuse cases—particularly those that involve suing large organizations or institutions. The members of our firm are engaged advocates for social justice with ties to local outreach and survivor support groups. You deserve to have a compassionate advocate who believes you and will navigate these complex systems on your behalf.
Contact
us today, or call +1 (415) 800-0590 to set up a free initial consultation.
---
DISCLAIMER: The information in this blog is provided for general informational purposes only, and may not reflect the current law in your jurisdiction. No information contained in this blog or on this website should be construed as legal advice from Lewis & Llewellyn LLP. Neither your receipt of information from this website, nor your use of this website to contact Lewis & Llewellyn LLP creates an attorney-client relationship between you and the firm or any of its lawyers. No reader of this website should act or refrain from acting on the basis of any information included in, or accessible through, this website without seeking the appropriate legal advice on the particular facts and circumstances at issue from a lawyer licensed in the recipient's jurisdiction.