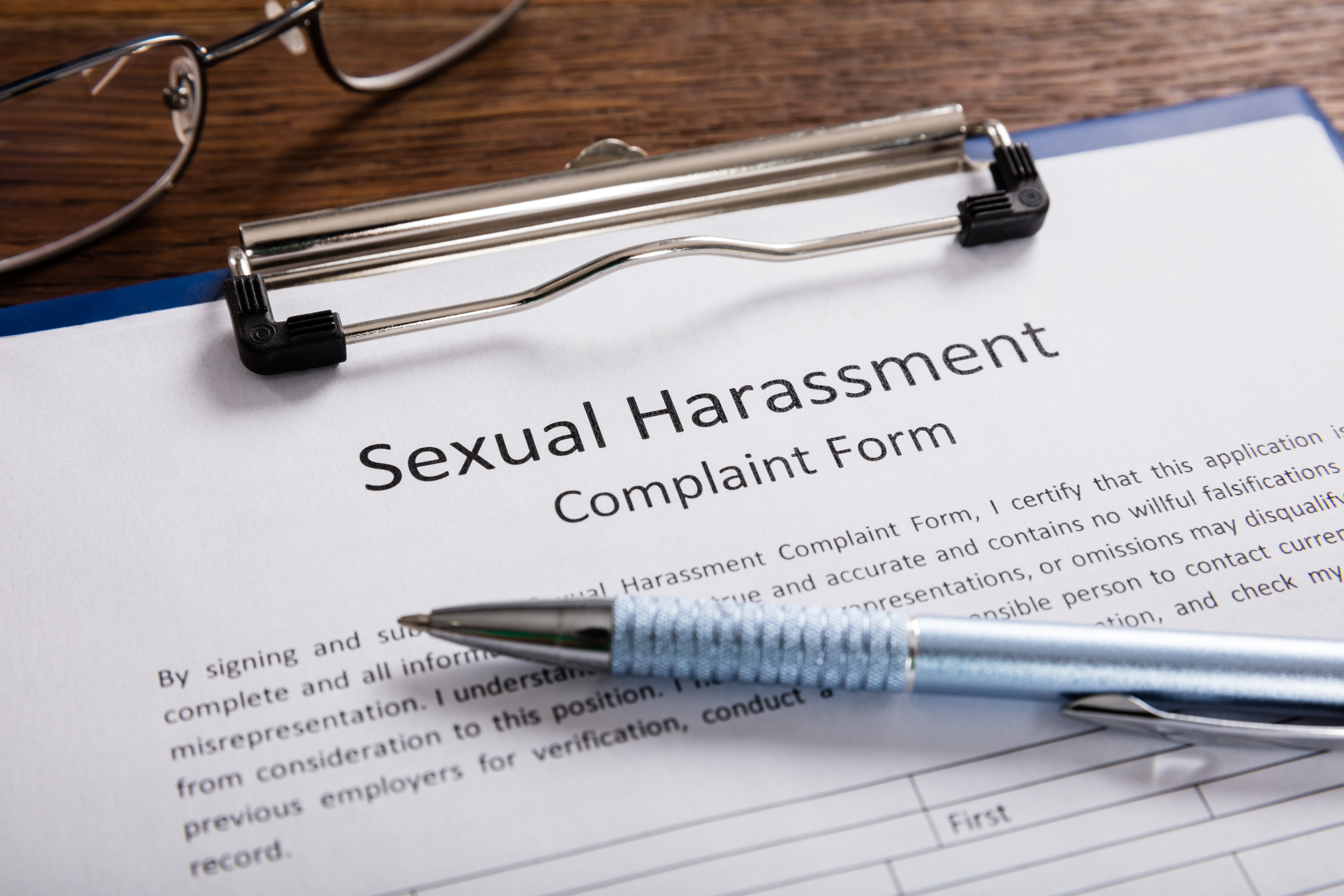 In some cases, sexual harassment is obvious and may involve an overt action, threat, or reprisal. In other instances, sexual harassment is subtle and indirect. In one survey conducted in January 2018, 81% of women and 43% of men reported experiencing some form of sexual harassment and/or assault in their lifetime. 
If you're wondering how to file a sexual harassment claim in California, the experienced attorneys at Lewis & Llewellyn can help. Here, we discuss the differences between sexual abuse, assault, and harassment, laws against sexual harassment, how to file a lawsuit, and how victims can seek help.  
The Difference Between Sexual Harassment, Assault, and Abuse
Sexual contact is something that should remain private, outside the public sphere. When appropriate boundaries are breached, they may fall under:
Sexual Harassment

: Comments, exposure, quid pro quo, unequal treatment based on sex, or retaliation, generally of a non-physical nature.

Sexual Assault

: When you are forced to engage in involuntary sexual acts through violence, threats, coercion, or incapacitation (which is a crime under

CA PC 243.3

). 

Sexual Abuse

: When you have been repeatedly forced to engage in sexual acts against your will (which is also a crime in California).
If you have experienced sexual assault or abuse, the State California Department of Justice advises that you call 911, report incidents to local police, and seek mental health care through a crisis hotline. In addition to possibly pressing charges by filing a police report and having the case forwarded to the District Attorney's office, you may file a civil lawsuit against the perpetrator and/or your employer for enabling the perpetrator.
California Sexual Harassment Law
Much of the laws in California that apply to sexual harassment have to deal with incidents that may occur in the workplace. Sexual harassment is expressly prohibited in Title VII of the Civil Rights Act of 1964 (applying to employers with 15 or more employees) and California's Fair Employment and Housing Act (applying to all California public, private, state, and local employers).
According to California's law, it is illegal to "harass an employee… because of race, religious creed, color, national origin, ancestry, physical disability, mental disability, medical condition, genetic information, marital status, sex, gender, gender identity, gender expression, age, sexual orientation, or military and veteran status."
Both laws recognize two types of sexual harassment in the workplace:
Quid Pro Quo

: Harassment occurs when hiring, continued employment, promotion, or benefits are contingent upon submission to sexual advances from a superior.

Hostile Work Environment

: Harassment occurs when sexual advances are so pervasive or severe that it interferes with work or creates an intimidating environment.
Severity, frequency, and context all factor into whether or a sexual harassment claim is valid. A single act can be severe enough to be unlawful, while less severe actions can be unlawful if they are continuous in nature. A valid sexual claim involves unreasonable behavior that causes emotional distress that affects a person's ability to work and feel well.
What is Sexual Harassment in the Workplace?
Individuals and employers may be held liable for sexual harassment in the workplace for:
derogatory jokes or slurs

unwanted touching

indecent propositions

discussion of sexual acts

sharing of pornographic material

indecent exposure

unequal treatment due to sex-based discrimination

threats to employment status for failure to comply with a sexual favor

impeding or blocking free movements

loss of employment after complaining about sexual advances

persistent leering
California's Department of Fair Employment and Housing (DFEH) is responsible for investigating and prosecuting cases of sexual discrimination and sexual harassment in California workplaces. Under Title 2 of the California Code of Regulations, employers have "an affirmative duty to take reasonable steps to prevent and promptly correct discriminatory and harassing conduct."
What Must Employers Do to Prevent or Address Sexual Harassment?
Employers must:
provide every employee with a copy of DFEH's

Brochure 185

have a written policy covering harassment, discrimination, and retaliation prevention

provide every employee with a harassment policy copy to be signed and returned 

handle complaints confidentially and promptly

 

train superiors to respond to complaints of harassment 

respond to the complainant 

take appropriate remedial action when harassment has been determined

document the investigation and track the progress of the complaint 

offer a reporting option to someone other than a direct supervisor 

provide supervisors with sexual harassment training every two years (for employers with 50 or more employees)
Failure to abide by any of these provisions does not automatically make an employer "guilty of creating a hostile work environment" or "guilty of sexual harassment," though it can hurt an employer's defense in court.
How to File a Sexual Harassment Claim in California
How to file a sexual harassment claim in California depends upon your employer's policy. Follow the reporting procedures specified in your employer's policy. Often, you will be required to report the incident(s) in writing, rather than by email. Be sure to maintain copies of everything sent, as well as the dates and responses you receive back. Make note of any witnesses who can corroborate your accusations.    
If your employer fails to promptly resolve the situation, you may then file a complaint with the DFEH (within one year of the last incident) or the Equal Employment Opportunity Commission (EEOC) (within six months of the last incident). Extensions may apply, but it is always best to start a claim sooner rather than later.
Help for Sexual Harassment Victims
In California, victims of sexual harassment in the workplace have a right to pursue monetary damages through civil court to compensate for losses. This means you may receive finances to pay for counseling services to cope with what has happened. Prior to filing a lawsuit, you must first file an administrative complaint with the DFEH or EEOC to obtain a "right to sue" notice. You have a right to sue if the DFEH or EEOC does not bring civil action within 150 days of your complaint filing. They must notify you that you can request a right to sue and pursue legal action through the courts on your own.
California holds perpetrators of harassment personally liable for damages to victims. Beyond that, employers can be held strictly liable for supervisors or employers who commit harassment. When a supervisor is harassing subordinates, it can be reasoned the employer should have known about the harassment. Employers can be held liable for damages if they knew or should have known about the harassment and failed to take immediate and appropriate corrective action.
Contact an Experienced Sexual Violence Attorney
When considering how to file a sexual harassment claim in California, consulting with a lawyer specializing in cases of sexual violence will ensure you take the correct steps within the appropriate deadlines. Due to the complex nature of sexual harassment and sexual abuse and discrimination laws, you should seek to retain an attorney who has substantial experience filing, litigating, and trying this unique kind of personal injury case. The right lawyer will be devoted to the cause of justice for sexual abuse survivors, and she or he will serve as your advocate and confidant throughout the litigation process. 
At
Lewis & Llewellyn
, we seek to effect real change in the lives of those impacted by sexual violence, as well as society as a whole, by strategically bringing civil proceedings that shine a spotlight on the individuals and entities that condone, cover up, or turn a blind eye to sexual abuse and harassment.You deserve to have a compassionate advocate who believes you and will navigate these complex systems on your behalf.
Contact us
today, or call +1 (415) 800-0590 to set up a free initial consultation.
---
DISCLAIMER: The information in this blog is provided for general informational purposes only, and may not reflect the current law in your jurisdiction. No information contained in this blog or on this website should be construed as legal advice from Lewis & Llewellyn LLP. Neither your receipt of information from this website, nor your use of this website to contact Lewis & Llewellyn LLP creates an attorney-client relationship between you and the firm or any of its lawyers. No reader of this website should act or refrain from acting on the basis of any information included in, or accessible through, this website without seeking the appropriate legal advice on the particular facts and circumstances at issue from a lawyer licensed in the recipient's jurisdiction.