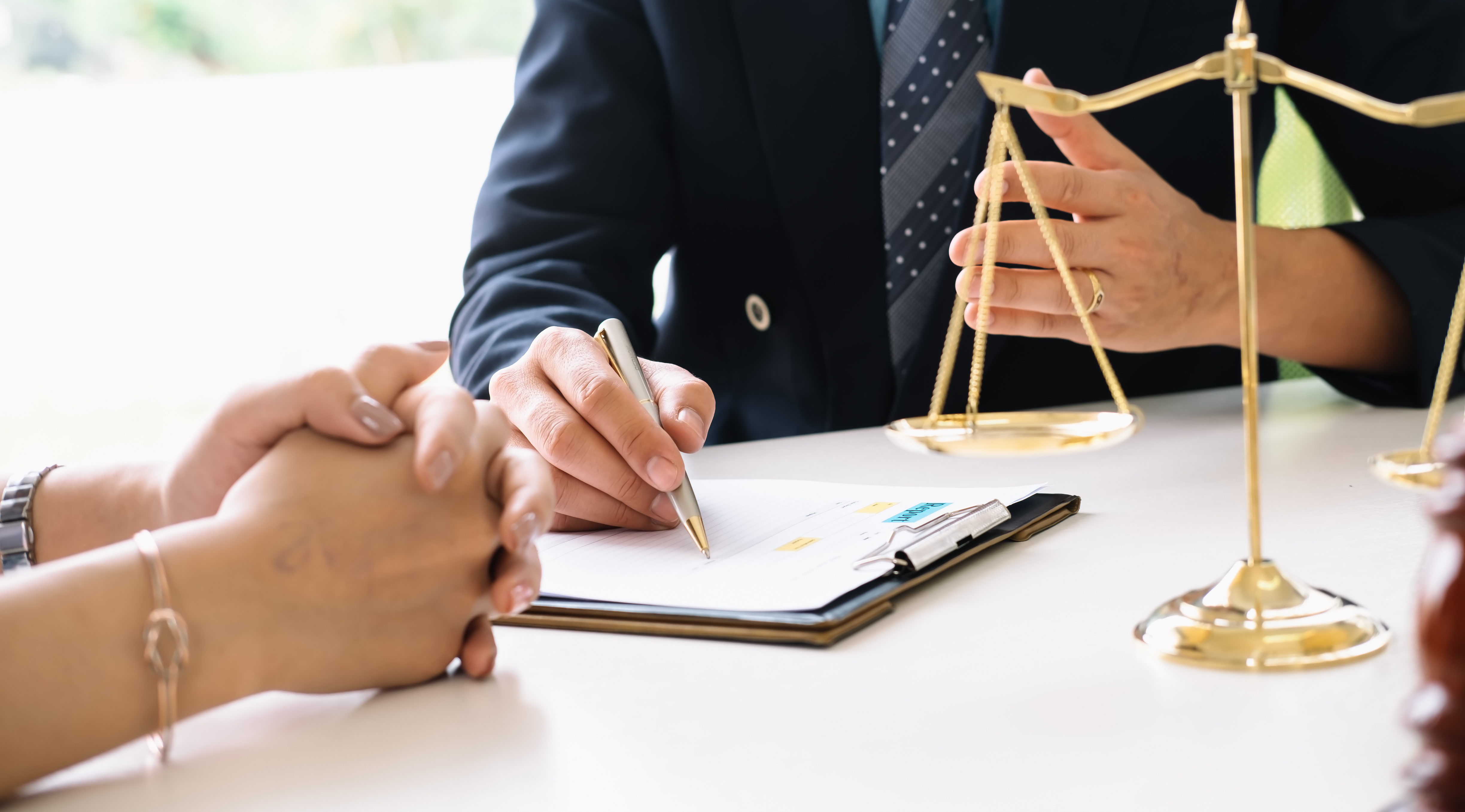 Deciding to speak to someone about what happened is a brave, bold move toward healing. It involves an emotional rollercoaster ride of coming to grips with the full scope of what you or your child experienced—perhaps for the first time. While difficult, seeking reparations and justice can provide you with a voice and an opportunity to stop dangerous individuals and institutions from inflicting harm upon others.
Filing a civil lawsuit is a complicated process, and working with an attorney can ensure that you present the best case possible. While finding an attorney can seem daunting, we'll break down what you can typically expect if you decide to work with an experienced child sexual abuse attorney in California to pursue a civil lawsuit.
Stages of Working with a Civil Attorney for a Sexual Abuse Case in California
Stage 1: Case Evaluation
Once you contact a sexual abuse law firm, a consultation will be set up. These are typically no-charge, as most attorneys in sexual abuse cases work on a contingency basis (they only get paid if there is a successful settlement or verdict). All details discussed in this meeting are protected by attorney-client privilege, meaning that no one outside the firm will have access to the matters discussed or exchanged without your explicit permission. Following an initial consultation, the firm will determine if the case is a good fit for them and if you can benefit from their representation.
At minimum, the attorney or their representative will need to know:
When and where the abuse occurred

The identity of the accused perpetrator

The type of injuries suffered

What treatment you have had or are having

If any physical evidence or eyewitness testimony was collected at the time

Whether criminal charges were brought in relation to the abuse
The initial consultation is also an important time to see if you develop a rapport with the firm. You want to feel comfortable with the lawyer you're meeting and confident in their ability to obtain justice on your behalf. You are under no obligation to sign on the dotted line. Before engaging with a law firm, you should be sure you have spoken with the attorney who will represent you in your case. Do not settle for a few short conversations with a series of staff members at the firm.  
Stage 2: Early Investigation
Next, the legal team will conduct a pre-lawsuit investigation of the facts surrounding the abuse claim. They may try to work with law enforcement agencies to obtain copies of police reports, see if similar complaints exist, speak to witnesses, and talk to treating therapists. After taking your initial statement, much of this work can be done behind the scenes to prevent you or your child from enduring continuous emotional upheaval.
Stage 3: Initiating Negotiations
The firm may then send a "demand letter" to the perpetrator introducing themselves as your representatives, briefly outlining the facts assembled, and opening the door to settlement negotiation as a way of avoiding the expense and embarrassment of court proceedings. They may provide therapy or medical bills as proof of financial burden. This is all done prior to filing a legal complaint. Sometimes the attorneys can reach an agreement at this stage, sometimes they can't.
For strategic reasons, your attorney may decide to skip the demand letter and go straight to filing a lawsuit.
Stage 4: Filing a Legal Complaint
If early talks go nowhere, the firm may file all the formal civil lawsuit paperwork to state your claims and supporting facts, in addition to listing the specific damages sought on your behalf.
The papers filed with the court are sometimes referred to as "pleadings," which are traditionally regarded as a matter of public record that can be read by reporters—particularly if the defendant is a high-profile person or institution. In California, you or your child may have the option of filing the lawsuit as "Jane Doe" or "John Doe" to protect privacy.
Stage 5: Discovery
Discovery is typically the longest phase of a civil case. During this time, you may be asked to answer additional questions in writing or to submit to a formal deposition (an interview) under oath before a court reporter. Each side may issue subpoenas requesting documents for inspection. The defendant may request your medical and psychiatric records, employment history, educational records, or personal journals. An independent medical examination may also be requested by the opposition party. Throughout all proceedings, your attorney will protect you from inappropriate questions and harassment.
Throughout the discovery phase, the defendant may seek to have your case dismissed by filling any one of a handful of "dispositive" motions. These motions can, among other things, raise defenses that completely shield the named defendant from liability, challenge legal foundation of the claims included in your complaint, and they can challenge the sufficiency evidence uncovered in the course of discovery. Your attorney should take the lead in opposing these motions and advancing your case to trial.  
Stage 6: Pre-Trial Resolution
At any point during the case, the parties can explore settling the dispute. One common vehicle for exploring settlement is conducting a mediation session with either a private mediator or a court-approved impartial third party. If insurance companies are involved, their representatives will be there, along with your counsel and the defendant's counsel to see if the expense and hassle of a trial can be avoided. Your representative lays out the party's theory of liability, injuries, and damages, and the defendant's representative raises their defenses.
If settlement talks hit an impasse, and you are able to defeat any dispositive motions filed by the defendant, then the case will be set for trial. If the presented case has no facts in dispute, you or the defendant may ask the court to decide the case in a motion for summary judgment.
Stage 7: Trial
If the case goes to trial it will be tried in civil court. A trial presents an opportunity for the plaintiff to argue their case and for the defendant to refute it. After both sides have presented their arguments, the outcome of a judge's and/or jury's deliberation has different stipulations in a civil trial as compared to a criminal trial. During a civil trial, a judge or jury examines the evidence to decide whether, by a "preponderance of the evidence," the defendant should be held legally responsible for the sexual assault alleged by the plaintiff. In other words, the judge and at least nine out of the 12 jury members must agree that it's at least 51% likely the alleged crime was committed.
Once the jury has deliberated and reached a decision, a spokesperson from the jury informs the judge, and the judge announces the verdict in open court. Both parties must abide by the ruling, which is why you want to make sure your case is strong. The best way to do so is to partner with the right attorney, who'll be at your side throughout this entire process, and is willing, from day one, to bring your case to trial if necessary, and fight hard to bring you justice. Working with a strong attorney is key to bringing a strong case to trial, so you want to make sure you partner with the right attorney who is willing to fight hard for your case.
Civil Attorney and Client Relationships Often Last for Years
From start to finish, it can take a child sexual abuse lawsuit an average of two to three years to reach full resolution. If an appeal is filed, your resolution could be delayed by two more years. Ideally, you'll work closely with the same designated attorney throughout your experience, so you gain not only a legal counselor but also a trusted friend.
Beyond compensation, the best sexual abuse attorneys in California focus on stopping the cycle of abuse at the individual and institutional level. A successful resolution, in any case, sends the message that child sexual abuse can not—and will not—be tolerated in our society.
You likely have mixed feelings about opening up to a complete stranger, but the attorneys at Lewis & Llewellyn have spoken to and helped scores of survivors of sexual abuse. The members of our firm are engaged advocates for social justice with ties to local outreach and survivor support groups.
You deserve to have a compassionate advocate who believes you and will navigate these complex systems on your behalf. Contact us today, or call +1 (415) 800-0590 to set up a free initial consultation.
---
DISCLAIMER: The information in this blog is provided for general informational purposes only, and may not reflect the current law in your jurisdiction. No information contained in this blog or on this website should be construed as legal advice from Lewis & Llewellyn LLP. Neither your receipt of information from this website, nor your use of this website to contact Lewis & Llewellyn LLP creates an attorney-client relationship between you and the firm or any of its lawyers. No reader of this website should act or refrain from acting on the basis of any information included in, or accessible through, this website without seeking the appropriate legal advice on the particular facts and circumstances at issue from a lawyer licensed in the recipient's jurisdiction.