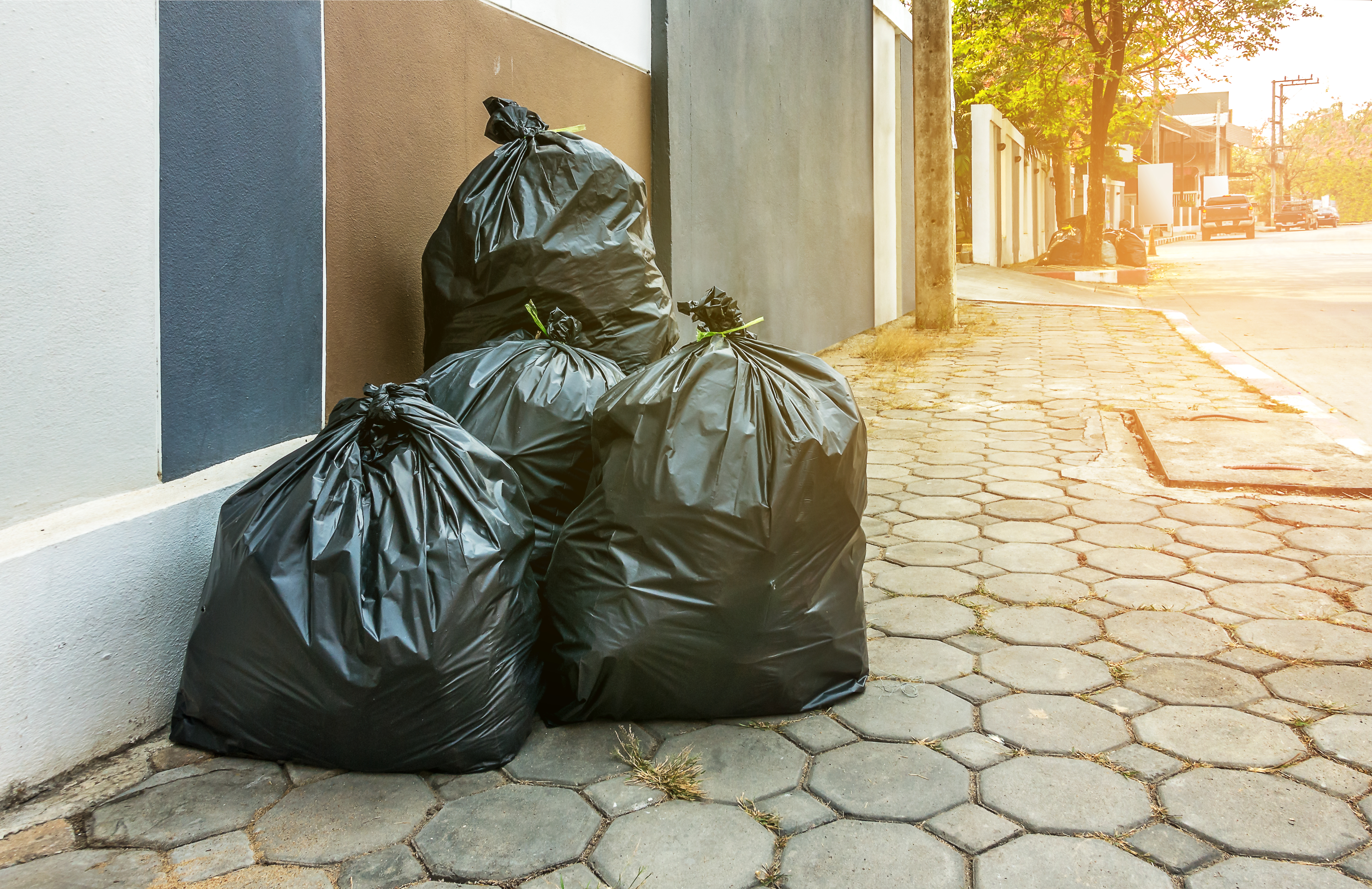 A 2015 case study estimated that 10% of K-12 students will experience sexual misconduct by a school employee by the time they graduate from high school. Of those students who experience sexual misconduct, many of them will decide not to come forward about the incidents for various reasons. When victims of sexual abuse or assault suffer in silence, it makes it easier for the abuser to continue inappropriate behavior. 
School officials have a legal duty of care to protect each student but unfortunately, some districts have been accused of "passing the trash." This allows teachers accused of sexual assault or abuse to resign quietly and transfer other school districts—similar to the church diocese scandals.   
What Is "Passing the Trash?"
"Passing the trash" is a phrase used to describe the concept of allowing sexual predators to quietly seek employment at other establishments, without alerting new employers of past allegations. A federal report found the failure of U.S. schools to protect students from sexual predation to be "a story of district cover-ups, lack of training, incomplete teacher background checks, and little guidance from the U.S. Department of Education."
For school officials, it is an easy way to get rid of problematic teachers who have a pattern of lewd behavior, without themselves admitting wrongdoing, exposing themselves to ongoing liability, seeking to revoke teaching credentials, or tarnishing the reputation of their schools.
"School systems have customarily tried to handle these situations by sweeping it under the rug, by letting child predators quietly resign and go on to another district, sometimes with glowing recommendations," explained Terri Miller, president of the advocacy group Stop Educator Sexual Abuse Misconduct and Exploitation. "We see that as deliberate and calculated child endangerment."
Administrators at the new schools unwittingly hire abusers from outside the district or the state. In the absence of proper training, school employees do not understand how to identify grooming behaviors or fully comprehend their roles as mandated reporters.  
"Passing the trash" not only involves teachers moving between schools, but priests and pastors moving between church parishes as well. A comprehensive lawsuit filed in Los Angeles County Superior Court by a sexual assault survivor revealed how bishops engaged in a "geographic solution" of moving sex offender priests from one diocese to another—including the Bay Area—without informing the local communities.
Current Laws Designed to Stop "Passing the Trash"
There are a few laws that can be used to remind school districts of their legal responsibility to children in their care and stop them from covering up allegations of sexual abuse.   
Title IX

: Little protection from sexual predation existed before Title IX passed in 1972, granting all children the right to an education program free from all forms of discrimination, including sexual discrimination. The law mandates schools to have procedures in place to protect students from sexual harassment by school personnel.

CANRA

: California's Child Abuse and Neglect Reporting Act of 1980 stipulates that any individual working directly with children must report known or suspected child abuse of any kind to the local police department, a state welfare agency, or probation department within 36 hours. Failure to do so could carry fines up to $1,000 and up to six months in prison. When the abuse results in grievous bodily harm or death, the penalties stiffen to $5,000 or a year in jail. Furthermore, failure to report opens up school administrators and employees to civil liability, should you wish to file a sexual abuse lawsuit.

ESSA

: Section 8546 (Prohibition on Aiding and Abetting Sexual Abuse) of the Every Student Succeeds Act of 2015 requires all states and school districts applying for federal funds to "have laws, regulations, or policies in place" that prohibit schools from assisting employees in obtaining new employment if they know, or have probable cause to believe, that such school employees have engaged in sexual misconduct regarding minor students. Despite the clear mandate, a

 

2017 Department of Justice study

found that only four states—Connecticut, Oregon, Pennsylvania, and Texas—were in compliance with the law. A state-by-state analysis of progress with compliance is underway, scheduled for completion in the spring of 2021.
Lawmakers are pushing for even more legislation to stop the act of school districts and church dioceses "passing the trash." 
New Legislation That Could Stop "Passing the Trash"
Recently passed, California's Assembly Bill 218 (AB 218) would deter "passing the trash" by allowing survivors of childhood sexual abuse more time to report their abuse. Assembly Bill 218 proposes expanding the statute of limitations deadline from age 26 to age 40 and expanding the rule of delayed discovery from three to five years. Most significantly, the bill would also grant a three-year window (extending until January 1, 2023) for reviving past claims of child sexual abuse, regardless of when the alleged incidents took place. Under AB 218, plaintiffs would be able to demand financial restitution from those who helped "cover-up" sexual assault crimes, as well as the abusers themselves. New York passed a similar lookback window with the Child Victims Act this year; more than 400 lawsuits were filed within the first few days of its passing.  
The Association of California School Administrators, the California School Boards Association, and other groups openly opposed AB 218 because of its potential financial toll. Despite their opposition, the bill was signed in October 2019. New members are facing increased rates, hard caps, exclusions, lower coverage limits, and stricter underwriting processes that expose schools to the direct cost of sexual abuse claims. Meanwhile, the Archdiocese of Los Angeles and the dioceses of Fresno, Orange, Sacramento, San Bernardino, and San Diego are implementing an Independent Compensation Program to provide childhood sexual abuse victims with financial relief. Similar compensation programs in New York have paid out settlements ranging from $25,000 to $650,000, with the average payment closer to $200,000.  
Filing a civil lawsuit against a school district or church diocese is one way to penetrate the secrecy to get the names of known abusers released and put an end to "passing the trash." 
Contact an Experienced Sexual Abuse Attorney in the Bay Area
As it currently stands, there are sufficient legal grounds to sue a school district for "passing the trash." While churches are not beholden to the same set of laws as publicly-funded school districts, the mandatory reporter law does place legal demands on priests, bishops, and other church officials on reporting known or suspected child sexual abuse to the proper authorities—rather than simply making note of the allegations in their internal church logs and quietly "retiring" or moving around offenders. 
If you or a loved one has been a victim of child sexual abuse, it's not too late to seek justice. Whether you're advocating for your child or are an adult seeking closure for abuse suffered years ago,
Lewis & Llewellyn
has the experience, grit, and compassion to help you obtain justice and maximum compensation.
Contact
our team online for support and guidance to see you through this emotional time, or call +1 (415) 800-0590 to schedule an appointment with an advocate today.
---
DISCLAIMER: The information in this blog is provided for general informational purposes only, and may not reflect the current law in your jurisdiction. No information contained in this blog or on this website should be construed as legal advice from Lewis & Llewellyn LLP. Neither your receipt of information from this website, nor your use of this website to contact Lewis & Llewellyn LLP creates an attorney-client relationship between you and the firm or any of its lawyers. No reader of this website should act or refrain from acting on the basis of any information included in, or accessible through, this website without seeking the appropriate legal advice on the particular facts and circumstances at issue from a lawyer licensed in the recipient's jurisdiction.