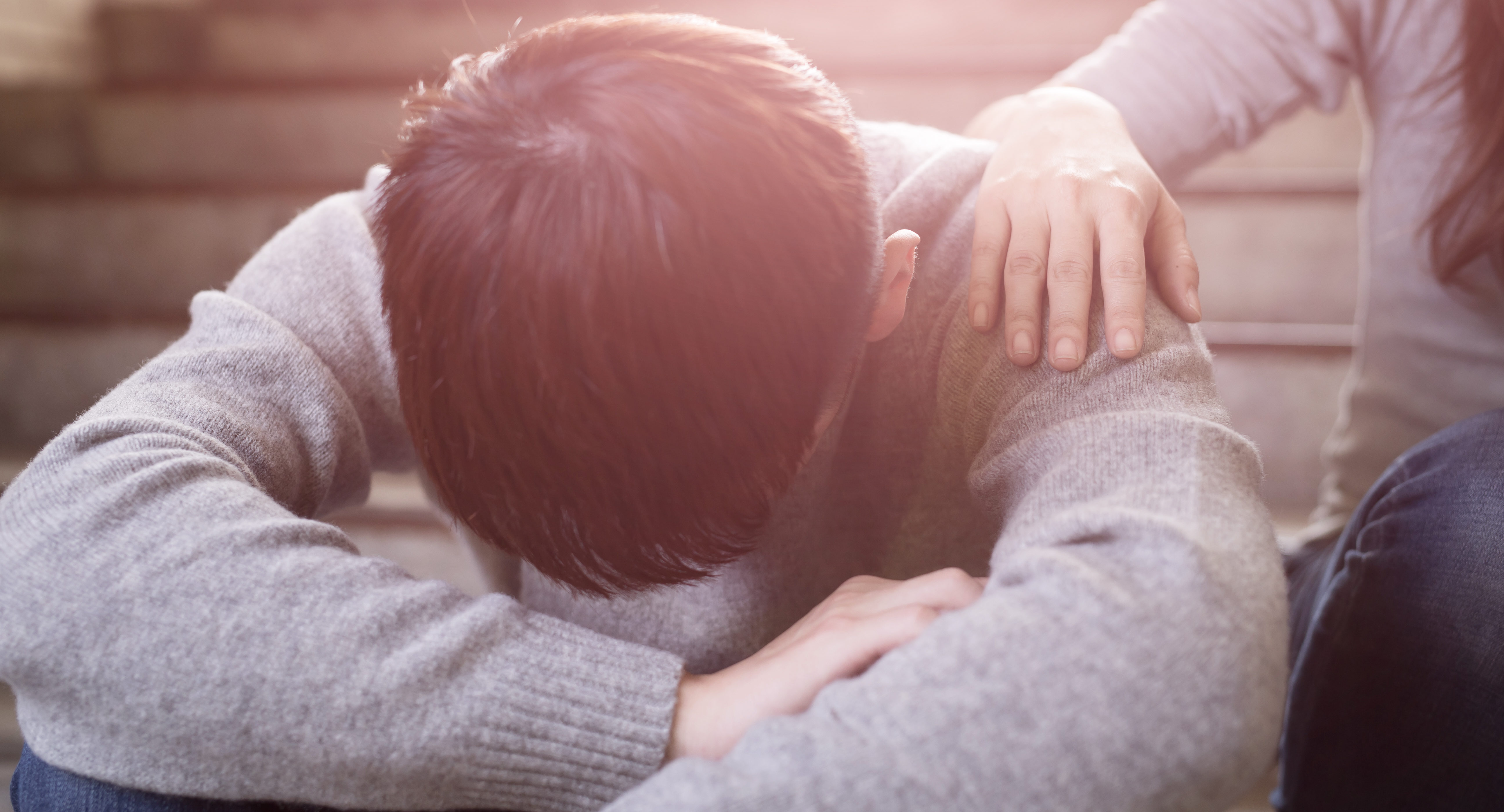 Today's sexual predators aren't lurking in the shadows, wearing trench coats, and driving windowless vans. They look like everybody else. They're coaching after-school sports, teaching in the classroom, performing medical examinations, living next door, participating in religious services, or even sitting at our holiday dinner tables. In fact, 90% of sexual abuse victims know their abuser and on the surface, these abusers can appear charming, helpful, and kind.
But how does a friendly acquaintance move from a trusted individual to a sex offender? The answer is sexual grooming–a gradual method of building trust with children and manipulating adults to gain access to a prospective victim. Child sex abusers rarely act suddenly and without warning. In at least 50% of all cases, they take time to groom the victim because it increases the likelihood of committing repeat offenses and reduces the chances of being detected. In extreme cases, threats and physical force are used to abuse a child, but it is much more common for perpetrators to progress through the following six stages of sexual grooming.    
The Six Stages of Sexual Grooming
Stage 1: Targeting a Victim
First, the offender targets a particular child. Minors are more commonly targeted due to perceived gullibility and naivete. Victims are often selected based on perceived physical attractiveness, ease of access, or vulnerability.
Child sex abuse researchers have found that among perpetrators:
42% select victims based on physical characteristics

27% select victims based on clothing

18% select victims based on physical smallness
Additionally, child molesters target victims in households with less adult supervision, parents with drug or alcohol addictions, marital discord, domestic violence, or history of emotional and mental problems. They generally look for children who are already isolated by low self-esteem, low confidence, insecurity, or neediness. However, in cases of sex abuse by coaches, children may be selected if they are elite athletes.
Stage 2: Gaining Trust
A sex offender offers initial friendliness to get victims to let their guard down. The abuser then observes the child, asks questions to get to know more about the child's situation, and looks for needs to exploit. These behaviors can be challenging to differentiate from the warm compassion ordinarily offered by a caregiver or mentor.
During the trust-gaining phase, an abuser may:
give small gifts

make promises

take special outings

provide individual attention

discuss personal life

share secrets

play games

provide access to cigarettes, drugs, or alcohol (for teens)
If confronted about their behavior by parents, groomers may accuse the child of acting out or lying.
Once the offenders have fulfilled promises and put on a show of trustworthiness, they'll start to ask for favors in return. The process is gradual and may start with a seemingly innocuous touch–like a hug–so the victim is not aware of what's happening.
Stage 3: Filling a Need
Offenders may prey on a teen's insecurities by lavishing the victim with praise and emphasizing the "unique nature" of their "loving" and "exclusive" relationship. The perpetrator poses as a non-threatening person with whom the child can talk freely and spend time.
Child molesters strive to be the sole provider of something the child wants or needs, such as:
a mobile device

a ride home

something to eat

a place to stay

adult supervision

an expensive outing

money to take care of bills

invitation to a party

prohibited substances

friendship and attention

emotional support

a sense of love and value

specialized knowledge or skills



Parents who notice other adults offering special attention, affection, and gifts to their child or eagerly volunteering to serve as a surrogate caregiver should increase their vigilance and report inappropriate behavior.
Stage 4: Isolating the Child
Child sexual abuse happens behind closed doors, with few–if any–witnesses to the crime. Once trust has been gained, the perpetrator must determine a way to access the child alone.
Family member offenders have the easiest access in the home environment, with 41% of offenders sneaking into the child's bedroom. Offenders outside the family will entice victims to an empty school classroom, a locker room, their car, a hotel room on an overnight trip, a secluded park, or another isolated place.
Many child sexual abusers have sought out employment that provides access to children–teachers, camp counselors, bus drivers, coaches, daycare workers, pediatricians, charity organizers, or youth mentors. Once they have established themselves in a professional setting, they may create reasons to see the child after hours or take the child on special outings.
The groomer works hard to separate the victim not just physically, but also emotionally, from their support network of others who may be watchful or helpful. At this stage, groomers often emphasize the special nature of the relationship and urge secrecy. They may accuse others of being "jealous," "overprotective," or seeking to "ruin what they've got." Excuses for keeping interactions private are designed to make victims feel flattered and special.
Stage 5: Sexual Contact
Desensitizing the child to touch is the next step in the grooming process. The adult seeks to exploit the child's natural curiosity, using feelings of stimulation to advance the sexuality of the interactions.
Gradually the offender increases physical contact–patting on the back, hugging, wrestling, tickling, massaging, or kissing on the cheek. These moves can be subtle and bordering on what a child deems acceptable.
An abuser with close ties to the family may use caregiving experiences, such as diapering, toilet training, bathing, or tucking the child into bed at night, to initiate sexualized actions as a "routine part of care." Predators may present "cuddling" as a normal activity for adults and children who have "a special relationship."
A bolder sex offender may discuss sexual subject matter and make more direct sexual advances.
Stage 6: Maintaining Control
Many groomed children are led to believe that nothing is wrong with sexual contact between adults and children. In some cases, perpetrators need only casually mention a need for secrecy to maintain participation and silence.
Other times, children may feel confused, conflicted, threatened, or unsafe. At this point, sex abusers may use blame, threats, misinformation, and fear to exert control and maintain cooperation and the child's silence.
The abuser may:
blame the victim

: convincing the child that they "wanted it," "encouraged it," or "enjoyed it"

use fear:

telling the child their parents will be disappointed and disgusted by them

threaten the victim

: saying that "no one will believe you" or "if you tell, we'll go to jail"

increase violence

: using physical force or threats of force against family members

use sympathy:

making the child believe no one else understands the perpetrator

employ confusion:

claiming what happened was an "accident" or "normal" behavior
Predators may take further steps to maintain isolation and control such as threatening to take away what the child needs from the relationship if the child speaks to anyone about what happened. The child may worry that the consequences of exposing the relationship will be humiliation and rejection, which will make them even more unwanted.
What You Can Do About Sexual Grooming
If you or a loved one was a victim of sexual grooming that led to sexual abuse, you may be able to seek compensation if:
your family experienced financial loss due to medical bills, substance abuse counseling, emotional/mental therapy, special education, and lost wages related to the abuse

the abused child has been traumatized by the grooming and experiences anxiety, depression, behavioral disorders, PTSD, or other problems related to the abuse

the statute of limitations has expired for pursuing a criminal case against the abuser

an institution that had a legal responsibility to supervise and protect your child failed to do so and allowed a sexual predator access to groom and abuse your child

a mandatory reporter failed in their duty to prevent child sexual abuse
The civil attorneys at
Lewis & Llewellyn
are passionate and experienced trial attorneys who have represented both adult and child victims of sexual abuse across the nation. Recognized for our track record of multi-million-dollar settlements and awards, our passion lies in holding the worst type of predators accountable for their wrongs and helping survivors find a measure of dignity in the aftermath of trauma. If you or someone you know has been a victim of sexual grooming that ultimately led to sexual abuse,
contact
us or call +1 (415) 800-0590 for a free, confidential, no-obligation case review.
---
DISCLAIMER: The information in this blog is provided for general informational purposes only, and may not reflect the current law in your jurisdiction. No information contained in this blog or on this website should be construed as legal advice from Lewis & Llewellyn LLP. Neither your receipt of information from this website, nor your use of this website to contact Lewis & Llewellyn LLP creates an attorney-client relationship between you and the firm or any of its lawyers. No reader of this website should act or refrain from acting on the basis of any information included in, or accessible through, this website without seeking the appropriate legal advice on the particular facts and circumstances at issue from a lawyer licensed in the recipient's jurisdiction.