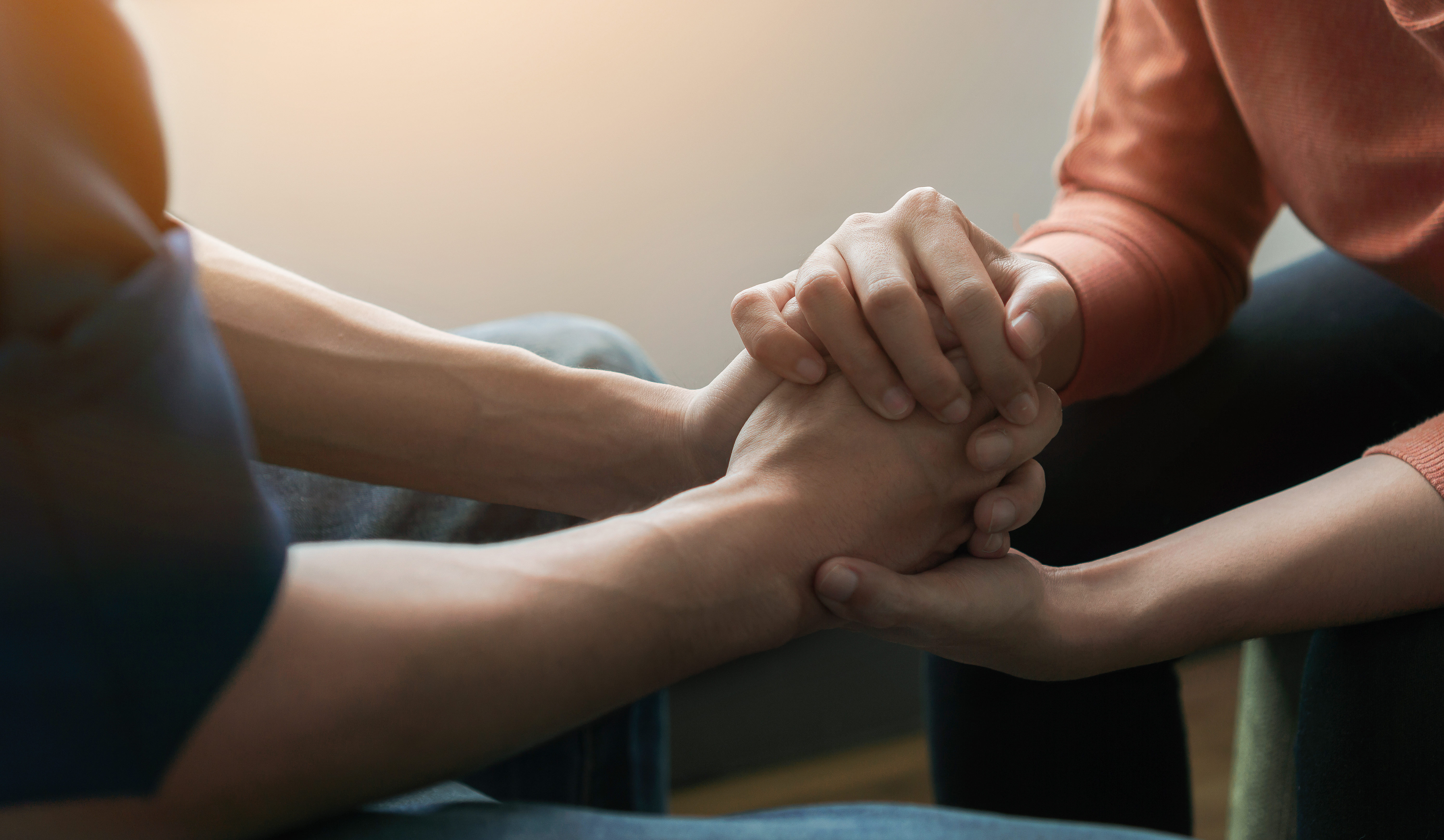 Childhood experiences, good and bad, play a major role in shaping our long-term health and mental well-being. When a person experiences sexual abuse in childhood, there may be effects that can last a lifetime. Some adult survivors experience few mental health problems, while others experience a number of adverse effects. Many people with past histories of childhood sexual violence suffer silently, with cases unreported and perpetrators unpunished. If you're a survivor of sexual abuse, you may be wondering how sexual abuse can affect you. 
How Sexual Abuse Can Affect You Mentally  
Sexual assault survivors often suffer mental health effects like depression, anxiety, Post-Traumatic Stress Disorder (PTSD), and eating, substance abuse, sleep, and psychotic disorders. The amount and severity of the trauma, the number of perpetrators, and the nature of the relationship with the abuser all affect the degree to which a person suffers mentally. 
Chronic Depression
It was reported that 60% of women exposed to sexual violence met the criteria for chronic major depression. Researchers have estimated that the sexually abused have anywhere from 1.8 to 4 times greater likelihood of developing chronic depression. One survivor summarized her feelings this way: "I sometimes find myself very depressed over the question who would I be had I not been raped?"  
The persistent feeling of sadness or loss of enjoyment in life can lead to a range of physical symptoms, including changes in sleep patterns, appetite, energy level, and concentration. In an Everyday Health feature of six individuals with depression, it was discovered that the cost of managing the illness could range from $300 to $1,700 a month, not including losses to productivity.  
Anxiety and Post-Traumatic Stress Disorder
Post-Traumatic Stress Disorder is known by most as a war veteran's mental health issue, as it typically affects overseas combatants returning home. Yet, 70% of sexual assault victims experience moderate to severe forms of distress. 
Symptoms can surface right away or take years to manifest after a trauma. For 94% of sufferers, symptoms persist at least two weeks; for 50% of them, the symptoms persist for years; and for a third of them, decades.
PTSD typically takes the form of nightmares, flashbacks, intrusive memories, intense waves of fear or anxiety, and pangs of guilt and shame. The disorder can lead to a litany of physical manifestations as well—chronic pain, intestinal problems, muscle cramps, or headaches. If left untreated, the chronic stress of PTSD can lead to high blood pressure, heart disease, autoimmune disease, fibromyalgia, memory problems, deep depression, substance abuse, long-term sexual dysfunction, heart attack, and stroke.
Eating Disorders
Eating disorders are often used as a coping mechanism tied to body shame, anger, guilt, a desire for control, and the need to purge oneself. It is believed that at least 30% of individuals with an eating disorder have been sexually abused, but due to the low reporting rate of sexual abuse, the actual figure could be much higher. One Florida hospital identified a history of sexual abuse in 50% of their anorexic and bulimic patients.
It took supermodel Carré Otis over 20 years to make the connection between her eating disorder and her history of sexual trauma. "I began to see how trauma in my past—profound violations of my body including molestation and rape—had led me to feel dissociated from my body, as if it was no longer my own," she said. But she found it was never too late to start the process of healing. "I had to find compassion for the young girl who believed that controlling her body would make her safer in the world, who believed that the sexual assaults may have somehow been her fault."
Substance Abuse Disorders
Sexual abuse victims are 13 times more likely to abuse alcohol, and 26 times more likely to abuse drugs than those who have not been violated. Substances are often used to escape the pain of reality, self-medicate symptoms associated with the abuse, or with intent to harm oneself. Most substance abusers suffer from other mental health disorders like depression, anxiety, PTSD, and dissociation.
RAINN tells the story of Carolyn, a young woman abused by an older cousin from ages 3 to 12 who turned to drug abuse in her teenage years to cope with the pain. "I used to self-harm because I was numb. I did it to feel something. It reminded me that I'm alive. You want to feel something because you're so numb, you're disconnected from your body. I also wanted to punish my body because I felt disgusting," she explained.
Substance abuse can increase a survivor's risk of re-victimization considerably by preventing the assessment of danger, impairing judgment, increasing reluctance to report violence to the police, and impeding realizations that might facilitate healing. For childhood sexual abuse survivors struggling with substance abuse, the hardest part is often releasing themselves from the layers of shame, guilt, and stigma they may face not only from the sexual assault but from the mental health comorbidities and addiction as well.
Sleep Disorders
Sleep disorders include: insomnia (inability to fall or stay asleep); hypersomnia (excessive daytime sleepiness); parasomnia (sleep behaviors like walking, talking, or teeth grinding); and intense nightmares during REM sleep. Numerous studies have found correlations between sleep disorders and childhood sexual trauma. One community study found 68% of sexual abuse survivors had trouble sleeping, with 45% suffering from repetitive nightmares. Another study found 52% of survivors reported insomnia, 53% suffered from intrusive thoughts or flashbacks, and another 36% had nightmares.  
Oftentimes, many victims are sexually abused at night or in a bedroom setting. As a result, sleep time may create tension, hypervigilance, and exacerbation of PTSD symptoms consistent with insomnia. Many childhood sexual abuse survivors suffer from nightmares, night terrors, and other sleep disturbances that interfere with normal rest patterns. 
Poor sleep quality compromises immune, metabolic, and neuroendocrine function. Many people experience a heightened sensitivity to pain when they are unable to obtain quality rest. Inflammation, heart disease, and diabetes have all been linked to poor sleep. Sexual abuse survivors with sleep disorders are more likely to have car accidents, suffer from chronic medical conditions, live with a functional disability, use more medical services, experience greater symptoms of depression and PTSD, and suffer from a decreased quality of life.
Finding a safe, healthy way to improve sleep amount and quality becomes an important part of healing. Cognitive-behavioral interventions have been successful in reshaping REM sleep and helping survivors achieve better quality rest.
Psychotic Disorders
Symptoms of psychosis and schizophrenia can include auditory hallucinations, delusions, fear of a particular sex, failure to recognize friends or family, persistent anxiety, insomnia, agitation, panic attacks, and hypersensitivities. 
A 30-year Australian study found that children who were sexually abused experienced a 2.8% higher rate of psychosis and a 1.9% higher rate of schizophrenia. Those subjected to abuse by penetration were 3.4% more likely to develop psychosis and 2.4% more likely to develop schizophrenia. Children abused between the ages of 12-16 by more than one perpetrator had a risk of developing psychotic syndromes 15 times greater than the general population.
In most cases, symptoms of psychosis emerge within the first few months after sexual abuse and persist for many years. However, there has been at least one documented case of a 16-year-old girl hospitalized for psychotic symptoms after she saw the man who molested her as a five-year-old child.
Due to the profound ways sexual violence can affect survivors, seeking support is critical, whether it's immediately after the incidents took place or years later.
How Can Civil Litigation Help After Sexual Abuse?
Criminal cases are designed to determine the guilt or innocence of the accused, with the end result often being jail time, probation, sex offender registration, and money paid to the state for crimes committed. By contrast, the primary goal of civil litigation is to help plaintiffs recover compensation for losses suffered as a result of the sexual abuse. Since many victims suffer wage losses, increased medical expenses, and the need for therapeutic counseling, financial recompense may be vital to healing and starting life anew. 
It is important to note that sexual abuse lawsuit filing deadlines may apply to your case. If you are filing charges against a government institution, you could have as little as 90 days to start your claim. In other cases, you may have an unlimited amount of time to press criminal charges or up to three years from the date of discovering the cause of your mental illness to file a civil lawsuit. In most cases, survivors of childhood sexual abuse have until their 26th birthday to file. Since the laws are ever-changing, it is always best to speak with a sexual abuse attorney before discounting your case.
Bay Area Sexual Abuse Attorneys Can Help 
Due to its complex nature, it may be difficult to understand just how sexual abuse can affect you. If you decide to seek justice against those who wronged you, it's important to have an attorney who can foresee what damages can reasonably be gained, given your unique circumstances. The right lawyer will be devoted to the cause of justice for sexual abuse survivors and will serve as your advocate and confidant throughout the litigation process.
The civil attorneys at Lewis & Llewellyn have spent years building relationships with experts, including psychiatrists, researchers, insurance adjusters, and world-renowned psychology experts. Our prepared team brings witnesses to the stand who can focus the court's attention to the impacts of sexual abuse and how survivors are affected later in life.
At Lewis & Llewellyn, we seek to effect real change in the lives of those impacted by abuse, as well as society as a whole, by strategically bringing civil proceedings that shine a spotlight on the individuals and entities that condone, cover-up, or turn a blind eye to sexual abuse.
You deserve to have a compassionate advocate who believes you and will navigate the damages you may have suffered as a result of your abuse. We can't promise you'll receive a specific amount of money, but we can guarantee the best legal remedy from our team of experienced California sexual abuse lawyers. Contact us today, or call +1 (415) 800-0590 to set up a free initial consultation.
---
DISCLAIMER: The information in this blog is provided for general informational purposes only, and may not reflect the current law in your jurisdiction. No information contained in this blog or on this website should be construed as legal advice from Lewis & Llewellyn LLP. Neither your receipt of information from this website, nor your use of this website to contact Lewis & Llewellyn LLP creates an attorney-client relationship between you and the firm or any of its lawyers. No reader of this website should act or refrain from acting on the basis of any information included in, or accessible through, this website without seeking the appropriate legal advice on the particular facts and circumstances at issue from a lawyer licensed in the recipient's jurisdiction.