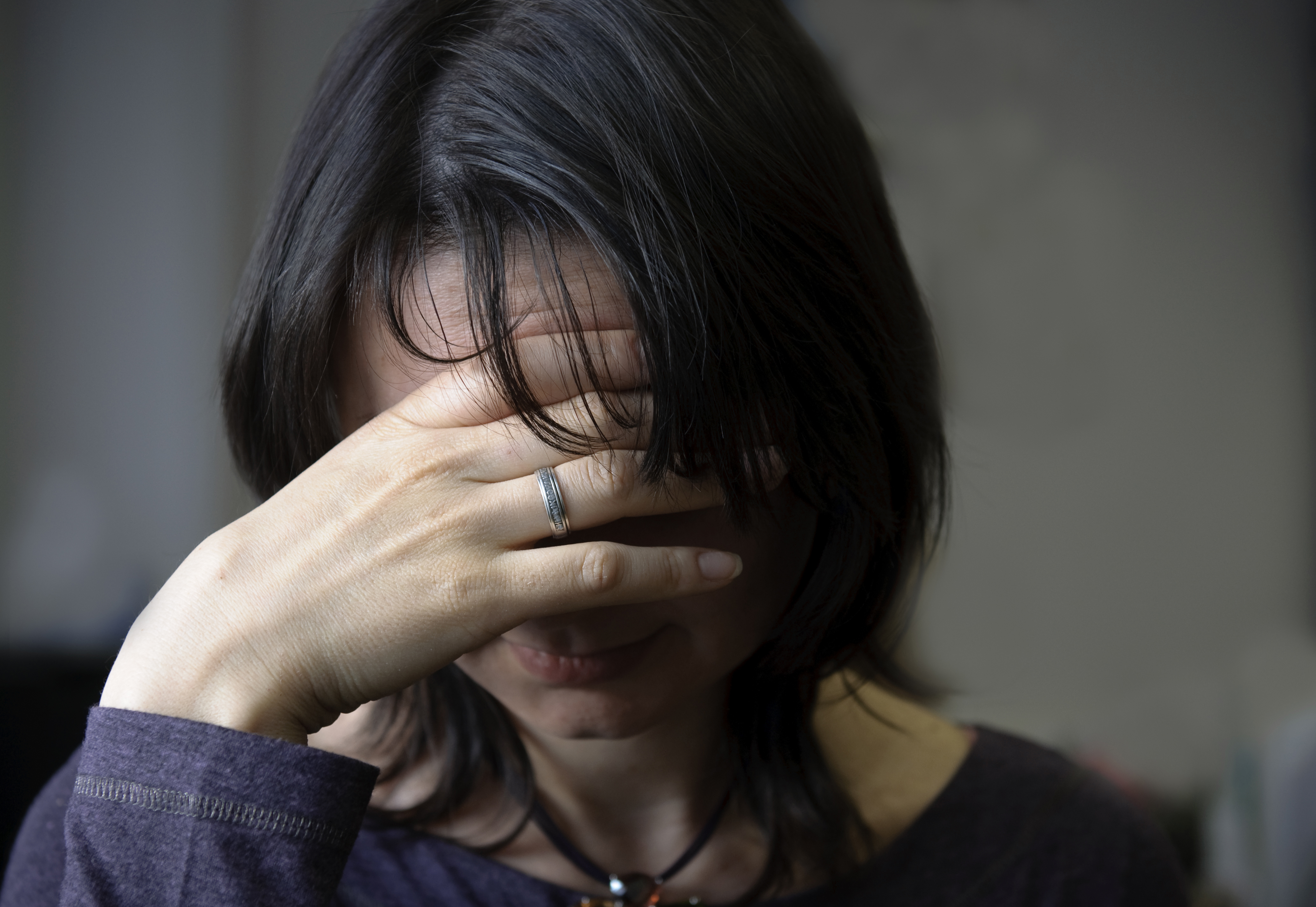 It's not always possible to foresee sexual violence, especially when the person who committed the act was known and trusted. According to The National Intimate Partner and Sexual Violence Survey, intimate partner sexual violence is widespread. The latest data found that one in four women and one in nine men are the victims of intimate partner sexual violence. Intimate partner violence accounts for 15% of all violent crime. 
It's important to know that while you are never responsible for others' wrongdoings against you, there are measures you can take to learn how to protect yourself from sexual violence. One of the first ways to protect yourself is to recognize the warning signs. 
Warning Signs of Intimate Partner Sexual Violence
It can be hard to know if your relationship is headed down a path of violence, but oftentimes there are early warning signs. You may be in a sexually abusive relationship if your partner: 
physically harms you

threatens physical harm if you refuse to comply with a request

attempts to isolate you from friends and family

vents in a jealous way if you spend time with others
Many abusers are manipulators who exhibit signs of narcissism and chauvinism. Their tactics may include lying, gaslighting, and shaming. Sexual abusers often try to persuade victims to blame themselves for their violent behavior. They may defend their own behavior, criticize the victim, and minimize their actions to imply it "wasn't that bad" or is something the victim should "get over." At times, abusers can seem over-the-top caring or sentimental, but it may be part of their cycle of controlling behavior, designed to force you to stay in a violent relationship.
If you have experienced any of these scenarios, you should seek help as soon as you can. The sooner you report the abuse, the better chance you have at protecting yourself from future acts of sexual violence.
Understand Your Rights in a Relationship 
When you spend a lot of time with someone, you may start to lose sight of what is normal outside the context of your relationship. Victims of intimate partner sexual violence are often led to believe that they owe the perpetrator a certain duty; brought on the sexual violence; or that there is nothing wrong with the needs of their partners—none of these beliefs are true.
In a relationship, you have the right to:
communicate

your feelings, your needs, and your reservations in a relationship—without guilt or shame.

be asked for affirmative consent

, which should be explicitly agreed upon, not assumed due to a manner of dressing, past encounters, or body language. The message is not that "no means no," but that

"yes means yes."

deny or revoke consent

—whether before or during a sexual encounter. You always have a choice as to whether or not you'd like to participate in sexual activity. This choice must always be respected, in the eyes of the law.

maintain boundaries

within your relationship so both parties feel comfortable. 

freedom from obligation

—meaning that one sexual favor does not prompt another in return. You do not "owe" a partner anything. 

have your voice heard

,

your preferences cared for, and your feelings respected. You should never be shamed for your orientation or sexuality. 

be treated with respect

—which means you should not be coerced into performing acts you feel are degrading or meant to strip away your power. 

walk away from the relationship

and seek an alternate arrangement that is healthy, respectful, and loving.
It is not acceptable that your partner respects your rights "most" of the time, "some" of the time, or under a certain set of circumstances. A healthy relationship allows for open communication, compassion, and respect for boundaries at all times, without exception.  
 Where to Find Help for Domestic Sexual Violence
If you are in immediate danger, you should call the police. If you're looking for confidential, nonjudgmental, and supportive help outside of law enforcement, it's available right here in San Francisco.
If you are not in immediate danger, empower yourself with a personal safety strategy. You may need to change your routine, prepare a support network, and fabricate a plausible reason to leave the house for your own protection at some point in the future.
How to Protect Yourself From Sexual Violence
If you're wondering how to protect yourself from sexual violence, a sexual abuse attorney can be an invaluable resource in your search for protection and healing. An attorney will understand that the violence you've suffered within your relationship can be a sensitive topic and you may not feel comfortable speaking to anyone about it. But an experienced attorney will know just how to work with you so that you're comfortable.
Lewis & Llewellyn—a boutique San Francisco law firm specializing in sexual assault and abuse—has helped many clients seek justice and compensation. We are thorough investigators, resourceful community liaisons, and fierce survivor advocates. We work with local law enforcement to ensure your privacy and protection throughout the proceedings. We can also help you find temporary housing, financial assistance, and medical treatment.
Ultimately, our goal is to hold wrongdoers financially and civilly accountable for what they have done. Maybe you feel bad about holding the perpetrator liable for what has happened, you fear the repercussions of reporting the crime, or you aren't sure whether you want to go through with the process of filing a lawsuit. This is all understandable. No one wants hardship, but you owe it to yourself to not deny the reality of what has happened. 
Many victims endure PTSD, anxiety, depression, and other adverse side effects of sexual violence. The emotional trauma you have suffered could affect you years later and limit your ability to work, sustain a healthy relationship, or function day-to-day, so it is important that you take the time now to collect all the resources you need to provide for your treatment and care in the years to come.
If you've experienced sexual violence, it costs nothing to explore your legal options with
Lewis & Llewellyn
. We offer free consultations. Should we secure a settlement or award on your behalf, we take a small portion of the total sum as our legal fee. In recent years, great strides have been made in local law enforcement, California state law, and our local communities to support victims of sexual violence. Come forward, seek safety, and trust in the process—and we'll see to it that justice is served.
Contact
our team online for support and guidance to see you through this emotional time, or call +1 (415) 800-0590 to schedule an appointment with an advocate today.
---
DISCLAIMER: The information in this blog is provided for general informational purposes only, and may not reflect the current law in your jurisdiction. No information contained in this blog or on this website should be construed as legal advice from Lewis & Llewellyn LLP. Neither your receipt of information from this website, nor your use of this website to contact Lewis & Llewellyn LLP creates an attorney-client relationship between you and the firm or any of its lawyers. No reader of this website should act or refrain from acting on the basis of any information included in, or accessible through, this website without seeking the appropriate legal advice on the particular facts and circumstances at issue from a lawyer licensed in the recipient's jurisdiction.