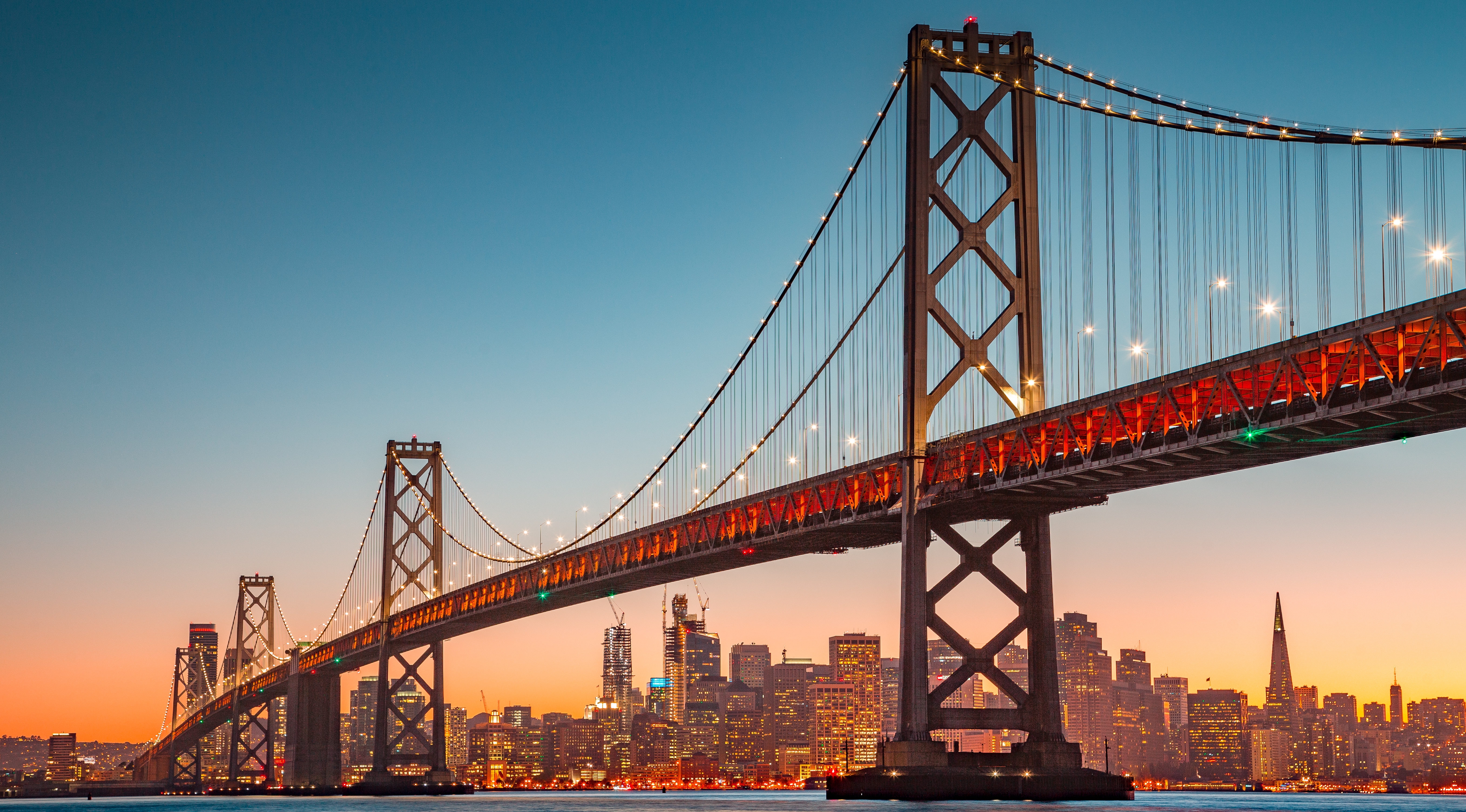 If you're thinking about filing a sexual abuse lawsuit in the Bay Area, you may be wondering about your chance of winning. Civil litigation allows you to pursue financial compensation and third party liability. You'll be faced with many decisions in a civil lawsuit—the first, but not the least of those decisions, being who to choose to represent your case.
You may have noticed there are large, national law firms that claim big wins in sexual abuse lawsuits, and wonder: Are these really the best experts to handle my case? Or would I be better served with a local boutique firm? In this article, you'll learn why you should work with a sexual abuse lawsuit attorney in the Bay Area.  
The Benefits of Working with a Local Boutique Law Firm
There are several benefits when it comes to working with a local boutique law firm, such as:
flexible appointments, with the ability to meet face-to-face in a comfortable atmosphere

personalized attention and timely communications

thorough case evaluations, with the power of local investigation and witness examination

specialization in a niche, rather than broader—sometimes unrelated—case experience

deep understanding of California State law and court opinion, which is unlike other locales

familiarity with police, defense attorneys, court staff, and magistrates involved in the case
When it comes to advertisements for national sex abuse attorneys, they may feature familiar faces and lawyers dressed in expensive suits. But, bigger and more widely known doesn't necessarily mean better. The larger national firms simply can't offer the attention, familiarity, and personal connections that a sexual abuse lawsuit attorney in the Bay Area has to offer. When you add extensive experience and knowledge of sexual abuse and sexual assault specifically, there is no question that local attorneys are the best choice for the most effective legal representation.
High-Profile Sex Abuse Cases Won by a Bay Area Law Firm
While past results are no guarantee, you may take some comfort in knowing Lewis & Llewellyn, a boutique Bay Area sexual abuse law firm, has presided over a number of sex abuse case wins right in your backyard:
$2.83 million

: In this settlement, a sexual abuse survivor took on a California school district and three former administrators for their parts in allowing enduring and pervasive sexual abuse by a former teacher and another staff member (who also victimized three others).

$1.35 million

: We settled claims of negligence, intentional infliction of emotional distress, and fraudulent concealment against a school district for their administration's part in allowing a janitor to molest a seventh grader and at least one other student.

$1.2 million

: This school district agreed to pay a substantial settlement after we revealed they had knowledge of the perpetrator's disturbing behavior as far back as 2006, but allowed him to molest at least 11 students between 2007-2013.
We Connect Sexual Abuse Survivors With Local Resources
Some people think lawyers are only concerned with filing paperwork and crafting winning legal strategies, but this is only part of what we do at Lewis & Llewellyn. As a small boutique law firm in San Francisco, clients are our team's first and foremost concern.
Sexual assault and sexual abuse cases in particular place a high value on "the cooperative witness." These cases take an enormous mental and emotional toll on plaintiffs—more so than almost any other type of litigation. Therefore, we begin with helping our clients find a path toward healing, so they can feel strong enough to endure the rigors of settlement talks and potentially a trial before judge and jury.
Helping our clients find the best possible care incidentally helps build stronger cases. Our hope, after all, is that we'll secure maximum compensation for your case, so you can continue to receive the help you need as long as you require.
Child Victims of Sexual Abuse and Assault in San Francisco
We take particular care and concern when it comes to the youngest victims of abuse. The wrong type of questioning and treatment can cause further harm to a child and destroy a case. CALICO, the Child Abuse, Listening, Interviewing, and Coordination center, is one of the organizations we work with to protect child victims of sex abuse.
Partner Ryan Lewis is a board member of this group focused on coordinating the first and most crucial stages of recovery. With the help of skilled clinicians, child welfare workers, specially trained law enforcement officers, and prosecutors, we use proven methods of eliciting compelling testimony from children and helping them process what has happened in a way that leads to recovery. We provide parents and guardians with resources and support to help the entire family along a path to greater wellbeing following trauma.
Free Consultations & Local Advocacy
One of the reasons people file civil lawsuits is in hopes of recovering compensation for financial losses they have suffered. Hospital visits, doctor's appointments, therapy sessions, medications, lost time off work, disability status, and difficulty with day-to-day functioning are all adverse effects of sexual assault or abuse.
Recognizing this sensitivity among our client base, our fee schedule is unlike other types of attorneys. In fact, our law firm works on a contingency basis only, meaning that we provide free consultations and all legal work is done at no upfront to you. If we lose the case, you walk away in the same financial position you were before. If we win a settlement on your behalf, we ask that you pay an arranged legal fee out of the secured compensation.
When you win with our sexual abuse attorneys, the whole community benefits. The partners at Lewis & Llewellyn believe very strongly in giving back and supporting local communities to make better, safer environments for individuals, children, and families. We financially support the following local charities and organizations that bring greater good to the Bay Area:
Many survivors of sexual abuse find that getting involved with a greater cause to enact more widespread change is a powerful step in their healing process.
Sexual Abuse Lawsuit Attorneys Proudly Serving the Bay Area
We are proud to call the San Francisco Bay Area home. Our Bay Area sexual abuse litigators provide access to expert representation for over 7 million local residents. We handle claims in seven counties and over 101 municipalities:
Alameda County
Alameda

Albany

Berkeley

Dublin

Emeryville

Fremont

Hayward

Livermore

Newark

Oakland

Piedmont

Pleasanton

San Leandro

Union City
Marin County
Belvedere

Corte Madera

Fairfax

Larkspur

Mill Valley

Novato

Ross

San Anselmo

San Rafael

Sausalito

Tiburon
Napa County
American Canyon

Calistoga

Napa

St Helena

Yountville
San Francisco County
San Mateo County
Atherton

Belmont

Brisbane

Burlingame

Colma

Daly City

East Palo Alto

Foster City

Half Moon Bay

Hillsborough

Menlo Park

Millbrae

Pacifica

Portola Valley

Redwood City

San Bruno

San Carlos

San Mateo

South San Francisco

Woodside
Solano County
Benicia

Dixon

Fairfield

Rio Vista

Suisun City

Vacaville

Vallejo
Sonoma County
Cloverdale

Cotati

Healdsburg

Rohnert Park

Santa Rosa

Sebastopol

Sonoma

Windsor



Even if you don't live in the Bay Area, you can still work with our team of experienced sexual abuse attorneys. The attorneys at Lewis & Lewellyn can help you obtain compensation for your losses to ensure you have all the resources you need to continue on a path toward healing. Filing a civil lawsuit can never erase the pain you have endured, but together we can hold those who hurt, those who aid, and those who turn a blind eye accountable, as allowed by law.  
The civil attorneys at
Lewis & Llewellyn
are passionate and experienced trial attorneys who have represented both adult and child victims of sexual abuse across the nation. If you or a loved one was sexually abused,
contact us
or call +1 (415) 800-0590 for a free, confidential, no-obligation case review.
---
DISCLAIMER: The information in this blog is provided for general informational purposes only, and may not reflect the current law in your jurisdiction. No information contained in this blog or on this website should be construed as legal advice from Lewis & Llewellyn LLP. Neither your receipt of information from this website, nor your use of this website to contact Lewis & Llewellyn LLP creates an attorney-client relationship between you and the firm or any of its lawyers. No reader of this website should act or refrain from acting on the basis of any information included in, or accessible through, this website without seeking the appropriate legal advice on the particular facts and circumstances at issue from a lawyer licensed in the recipient's jurisdiction.