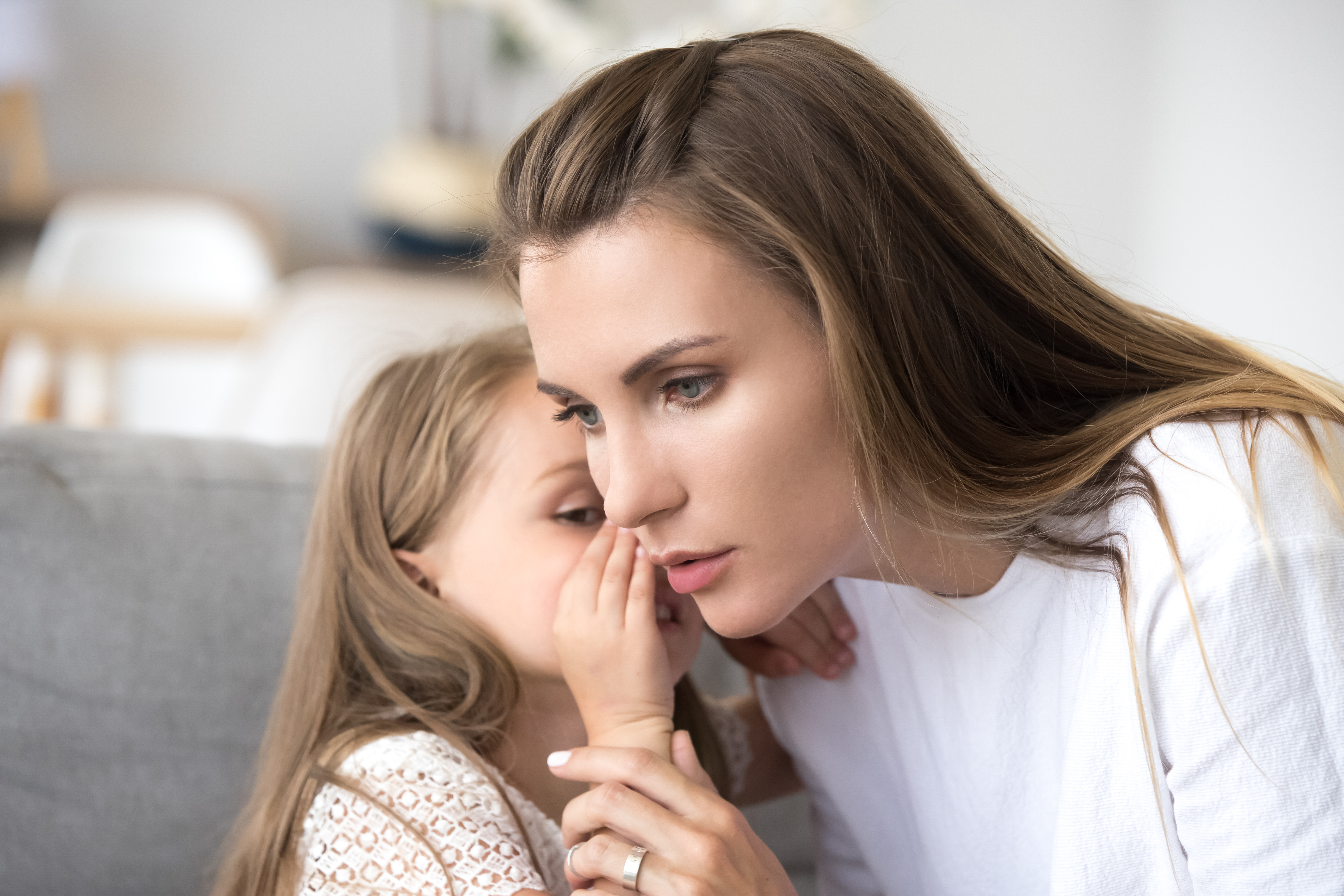 The Child Abuse and Neglect Reporting Act (CANRA) passed in California in 1980, ushering in a new era of accountability and child sexual abuse prevention. The list of mandated reporters includes teachers, school administrators, daycare workers, camp counselors, foster parents, social workers, firefighters, medical professionals, clergy, and many others legally obligated to protect children in their care. These mandatory reporters are tasked with responding to disclosures of sexual violence in a way that prevents further harm. Failure to do so may result in a fine or criminal punishment.
Responding to Disclosures of Sexual Violence: The Proper Way
When a child tells a mandated reporter about sexual violence, they are legally required to take action to protect that child to the best of their ability. Their legal duties include:
Signing a statement:

All employers must have employees sign a written statement that they are aware of their legal reporting duties within four weeks of their start date.

Undergoing training:

Many employers offer training to help employees understand their mandatory reporting obligations. A supervisor must be able to answer any questions workers have about detecting and responding to disclosures of sexual violence.

Making a verbal report:

Immediately—or as soon as possible—mandated reporters must contact the local police department, county welfare department, or county juvenile probation department. Their name is kept strictly confidential, known only to the investigating parties. No evidence or proof is required; all that is needed is a reasonable suspicion that a child is being mistreated. However, if there are visible signs of abuse, reporters may take photographs without parental consent for documentation purposes only.

Sending a written report:

Within 36 hours, mandated reporters must submit a formal written report to the same agency as the verbal report using

Form 8572

. Partially completed forms are acceptable when the reporter doesn't know all of the information being requested. 

Cooperating with the investigation:

Mandated reporters may have to provide additional information to investigators at a later date. If the case is determined to be substantiated, a claim may be pursued in civil or criminal court.  
What is a Reasonable Suspicion? 
If you are a mandated reporter, you may be wondering when you should take action if a child hasn't disclosed any information about mistreatment. A child's disclosure obviously warrants a report, but you must also remain vigilant of sudden changes in their behavior and observations of dynamics during routine interactions with certain adults. Signs of sexual abuse in children may include:
sudden trouble walking or sitting

displays of inappropriate knowledge of sexual acts

strong efforts to avoid a person without reason

thoughts that the body is dirty, bad, or shameful
The California Department of Social Services' Office of Child Abuse Prevention provides online training if you require more information regarding how to comply with the law.
Are Priests Considered Mandated Reporters?
Priests and clergy are technically considered mandated reporters and must report any reasonable suspicions of child abuse or neglect. However, due to the confidentiality of penitential communications, they do not have to report information gathered during confessions.
In 2019, Senate Bill 360—which would've ended the right of confessional confidentiality—passed in the California Senate, but was withdrawn from the floor by its author a few days before the vote. Sponsors say the bill is to ensure the protection of the innocent and advocates view this as an opportunity for interfaith unity, but critics worry the law infringes upon religious freedoms and denies the sanctity of confession to priests and churchgoers alike. There's no word yet on whether the bill will be reintroduced. 
Assembly Bill 218 (AB 218)—which went into effect on January 1, 2020—is expected to bring about a number of new lawsuits against the Catholic Church. The amendment to current law increases the civil lawsuit filing deadline for childhood sexual assault to age 40 and also provides a three-year lookback period where previously expired claims may be revived. In May 2019, California Attorney General Xavier Becerra announced he would investigate all of California's Roman Catholic dioceses to ensure compliance with mandatory reporting requirements. As of December 2019, the attorney general announced that dioceses in San Francisco, Sacramento, Los Angeles, Fresno, Orange, and San Jose will be subpoenaed for additional records. A similar investigation in Pennsylvania last year identified at least 300 abusers and over 1,000 victims dating back to the 1950s that had not been previously reported to the proper authorities.  
What are the Penalties for Failure to Report?
Mandated reporters may fail to come forward for a myriad of reasons: maybe they don't want to believe the child's disclosure, maybe they fear stirring up a scandal, or maybe they want to give the abuser the benefit of the doubt. Sometimes mandated reporters mistakenly believe they are fulfilling their duty by reporting internally, up the chain of command, or by having a word with the accused. Some reporters choose to quietly fire the offender or even transfer them someplace else. Even when the rationale is not intentionally malicious, mandated reporters who remain silent are committing a crime. The law holds anyone working with youth accountable for the welfare of the children in their care.
A mandated reporter who fails to alert authorities to known or suspected child abuse can be ordered to pay a fine of $1,000 and spend up to six months in jail for the misdemeanor. When the abuse leads to grievous bodily harm or death, the punishment increases to a fine of $5,000 and up to one year in jail. Non-reporters and the institutions that employ them may also be sued for damages in civil court. These entities can be held liable for the victim's medical expenses, pain and suffering, and lost wages. AB 218 allows for treble damages to be awarded to plaintiffs when there is proof of an institutional coverup. 
What to Do if Your Child Was Sexually Assaulted
Many incidents of child sexual assault are never reported, but when they are, parents are among the most common confidants. Sexual predators are often people known or trusted by a child and their family. If your child comes to you about sexual assault, be gentle in your reception; your response matters. Make sure your child knows it is not their fault. Re-establish safety and be prepared to act to keep your child out of harm's way.
You are not a mandatory reporter under California law (unless you are a foster parent), but you can still seek assistance for your child. We recommend that you contact the Child Abuse, Listening, Interviewing, and Coordination Center to connect with a supportive team that will assist you and your child through the process of making a police report. Eliciting crucial testimony without causing further emotional harm to the child and providing for the family's emotional needs are among their core competencies. Another excellent resource is the Children's Interview Center, where they conduct non-acute forensic medical exams, child forensic interviews, and educate parents.  
San Francisco Attorneys Hold Mandatory Reporters Accountable
In addition to going after the perpetrator, you may also sue a number of third-party entities whose failure to abide by CANRA allowed the abuse to take place. Let a passionate and experienced sexual abuse attorney step up and fight for justice, especially if a mandated reporter failed to do so. 
Whether you're advocating for your child or are an adult seeking closure for abuse suffered years ago, the attorneys at
Lewis & Llewellyn
in California have the experience, grit, and compassion to help you obtain justice and maximum compensation.
Contact
our team online for support and guidance to see you through this emotional time, or call +1 (415) 800-0590 to schedule an appointment with an advocate today.
---

DISCLAIMER: The information in this blog is provided for general informational purposes only, and may not reflect the current law in your jurisdiction. No information contained in this blog or on this website should be construed as legal advice from Lewis & Llewellyn LLP. Neither your receipt of information from this website, nor your use of this website to contact Lewis & Llewellyn LLP creates an attorney-client relationship between you and the firm or any of its lawyers. No reader of this website should act or refrain from acting on the basis of any information included in, or accessible through, this website without seeking the appropriate legal advice on the particular facts and circumstances at issue from a lawyer licensed in the recipient's jurisdiction.