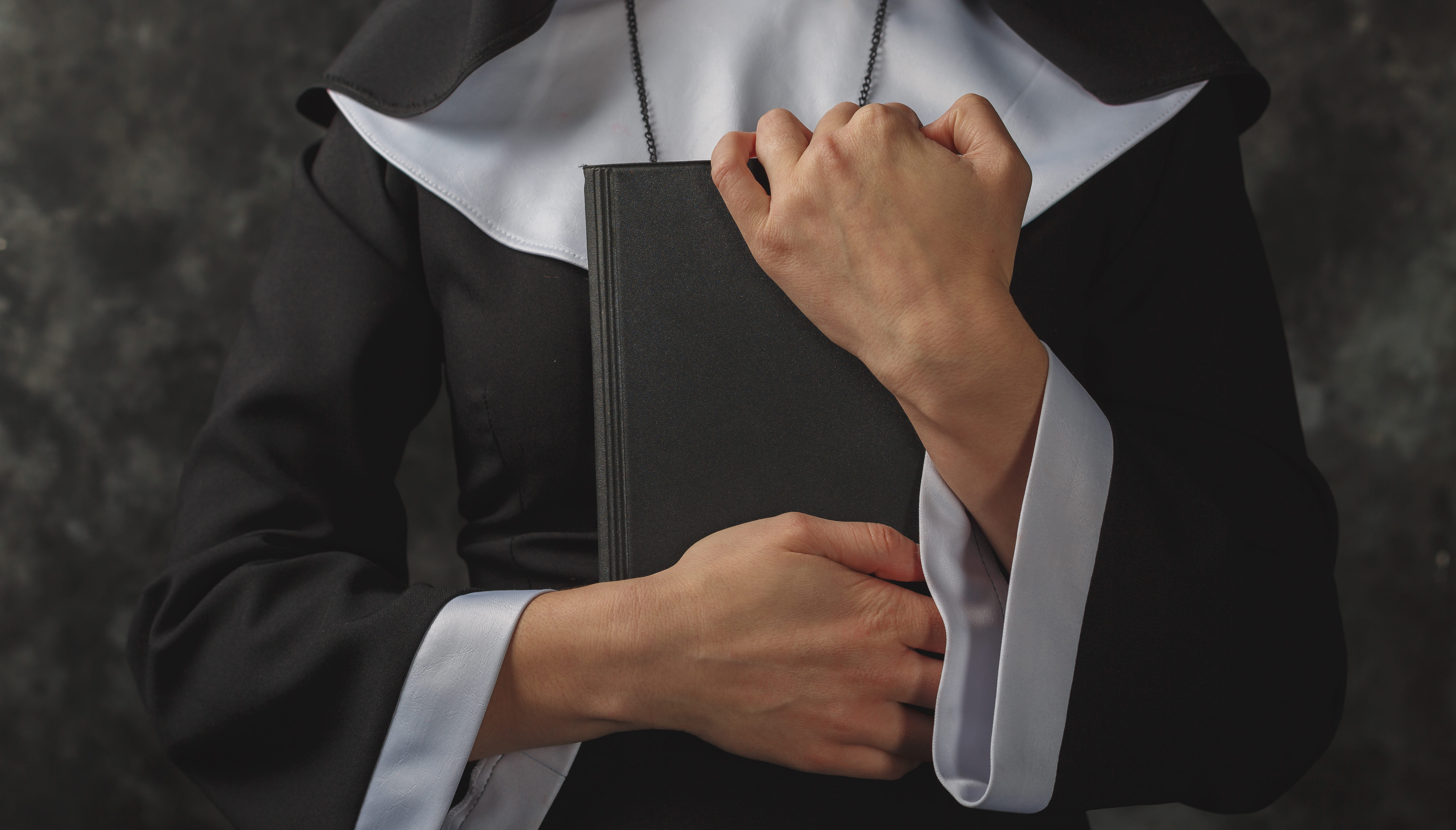 When it comes to sexual abuse in the Catholic Church, news headlines largely focus on priests and bishops, but one report found at least six nuns among alleged abusers in Illinois parishes. Reports of sexual abuse by nuns have begun to populate news outlets and search engines. The watchdog group Bishop Accountability found that 100 nuns have been credibly accused nationwide—meaning that the allegations resulted in a lawsuit or news story. This pales in comparison to their list of over 10,000 credible accusations against priests, but this difference in scale doesn't matter to survivors.  
Many survivors of sexual abuse don't realize they've experienced abuse or been involved in an inappropriate relationship until later on in life. As an adult seeking closure, you may wonder what effects adult survivors of childhood sexual abuse suffer, how to sue for damages, and who you can hold liable for your injuries.
The Effects of Sexual Abuse by Nuns Can Manifest Years Later
For one survivor, it wasn't until she had a child of her own that she felt the full impact of childhood sexual abuse by nuns. "It was my protective instinct, I just didn't want my daughter to be alone. I stayed with her from the day she was born," she told Fox News. The survivor is now 67, and her daughter 36, but the effects of the abuse she suffered have continued her whole life. She was sexually abused by a Catholic nun for years, beginning at the age of 15-years-old. She suffered from bouts of rage, depression, and agoraphobia. She had trouble holding a steady job. And she blamed herself and didn't tell anyone until she confided in her husband in her late thirties. When her daughter was 12, she thought it would be good to register her at a Catholic school, but when a nun opened the door, the woman suffered a flashback, panicked, and ran. Her abuser died four years ago, but she says the pain is "still haunting."  
Another woman says she confided in a New Jersey nun regarding the sexual abuse she suffered at the hands of her uncle who was a priest in the Catholic Church. The nun had seemingly been an ally for the woman until she realized the nun had been grooming her. She was given special gifts and shared a sleeping bag with the nun on camping trips. This behavior led the nun to drug and sexually assault the woman. As a result of the abuse, the woman has suffered a lifetime of trauma that includes drug and alcohol addiction, as well as PTSD. After reporting her abuse in 1994, the congregation paid her $70,000 in a quiet out-of-court settlement.
If you suffer from depression, anxiety, PTSD, fear, low self-esteem, inability to work, and/or substance abuse, you may be able to hold your abuser liable for your personal damages in civil court.
Can I Sue the Catholic Church If I Was Sexually Abused by a Nun?
If you were sexually abused by a nun and wish to come forward, here are a couple of things to consider:
Are you 26 years old or younger, and did your abuse occur before January 1, 2015?

In California,

Section 340 of the Civil Code

sets the legal deadline for filing a civil lawsuit against an abuser for childhood sexual abuse to "within eight years of the date the plaintiff attains the age of majority (age 26) or within three years of the date the plaintiff discovers that psychological injury or illness occurring after the age of majority was caused by sexual abuse, whichever occurs later." This means that exceptions can be made under the "delayed discovery rule" if depression, PTSD, anxiety, or substance abuse can be linked to prior abuse.   
Is there evidence?

The standard for civil court is based on "a preponderance of the evidence," meaning the judge and jury must believe your story is 51% or more likely to have happened. Evidence does not just mean physical DNA or a rape kit, though that does certainly help; but evidence can be obtained through witness interviews, confessions, police documents, phone records, surveillance cameras, church records, similar allegations from other parishioners, or circumstantial evidence like gifts given and corroborated accounts of trips taken.
Navigating the complexities of a civil case against a large entity such as a Catholic Church can be overwhelming. But when you work with an experienced lawyer, you won't need to worry about the investigative portion of your lawsuit.  
Who Should Be Held Liable for Damages Suffered as a Result of the Sexual Abuse by Nuns?
Survivors of sexual abuse may press criminal charges against individual nuns, but typically lawsuits aimed at obtaining monetary compensation go after the enabling organization. Lawsuits alleging sexual abuse by nuns find the best success seeking liability from the diocese and/or the religious order. Dioceses are liable for hiring, supervising, and retaining or dismissing nuns, so you must show how the diocese was negligent in these duties. Religious orders are legally mandated to notify police with any suspected or known instances of sexual abuse, and cooperate with police investigations. When the case falls outside the statute of limitations by a considerable amount, lawyers may pursue charges of racketeering, public nuisance, or freedom of information.
Compensation may include money for individual therapy, support groups, behavior modification, substance abuse treatment, medication, lost wages or lost earning capacity, loss of enjoyment in life, hospital bills, and emotional pain and suffering.
San Francisco Sexual Abuse Attorneys Are Here to Help
Priests have been accused of sexual abuse for decades but only recently has the sexual abuse by nuns come to light. If you're interested in filing a civil lawsuit, an experienced sexual abuse attorney will know exactly who to sue for sexual abuse in the Roman Catholic Church.
Large organizations may try to shield themselves from liability but the experienced civil attorneys at
Lewis & Llewellyn
have what is required to prevail in a civil lawsuit against a powerful and well-funded institution such as the Roman Catholic Church, especially in cases of sexual abuse by nuns.Whether you're advocating for your child or are an adult seeking closure for abuse suffered years ago, Lewis & Llewellyn has the experience, grit, and compassion to help you obtain justice and maximum compensation.
Contact
our team online for support and guidance to see you through this emotional time, or call +1 (415) 800-0590 to schedule an appointment with an advocate today.
---
DISCLAIMER: The information in this blog is provided for general informational purposes only, and may not reflect the current law in your jurisdiction. No information contained in this blog or on this website should be construed as legal advice from Lewis & Llewellyn LLP. Neither your receipt of information from this website, nor your use of this website to contact Lewis & Llewellyn LLP creates an attorney-client relationship between you and the firm or any of its lawyers. No reader of this website should act or refrain from acting on the basis of any information included in, or accessible through, this website without seeking the appropriate legal advice on the particular facts and circumstances at issue from a lawyer licensed in the recipient's jurisdiction.