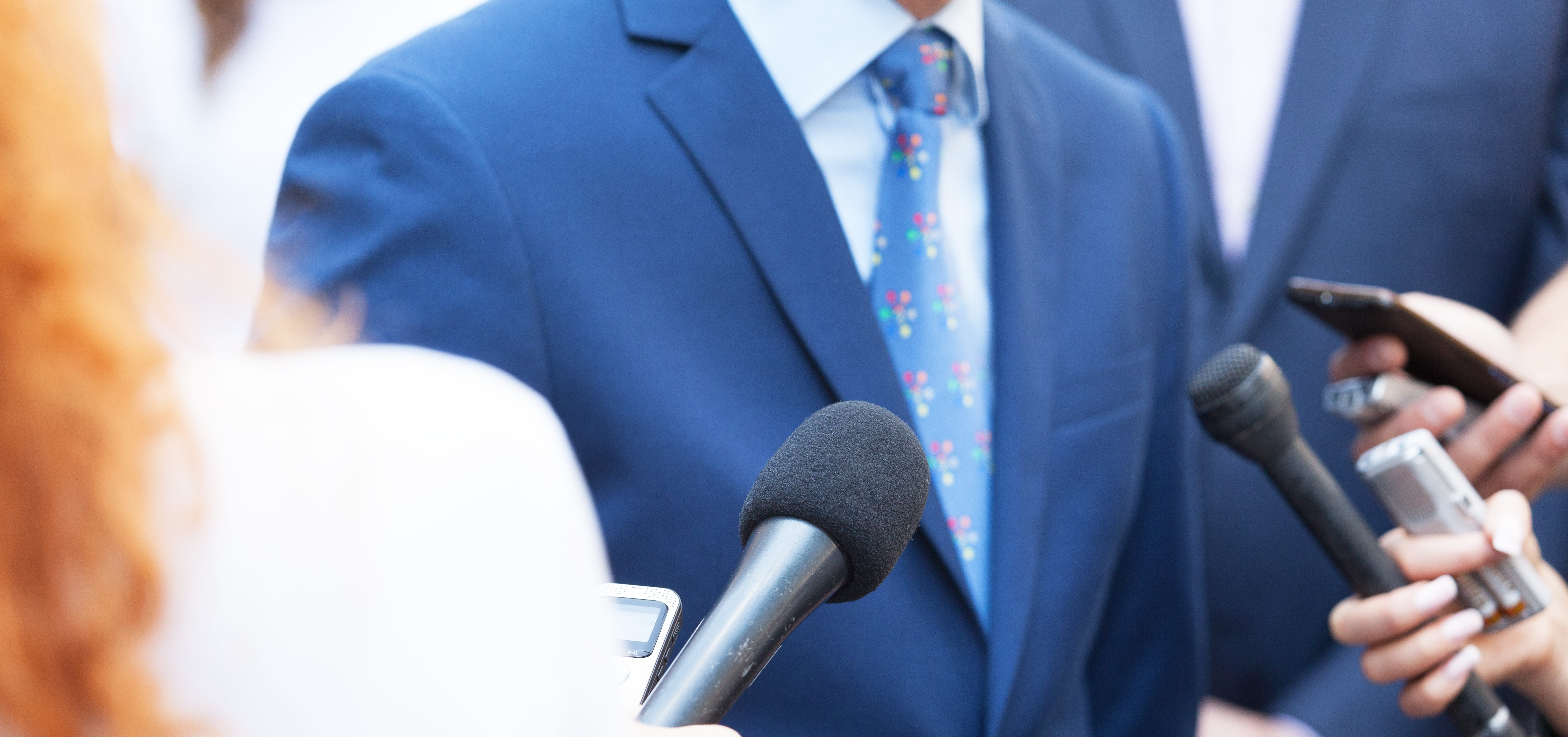 Sexual harassment and sexual assault can occur in any workplace, whether it's in the office of a private employer or a public employer like the state or federal government. Despite the progress made in the last two decades to end gender-based attacks, the reality is that workplace policies, laws, and reporting systems are slow to catch up to public sentiment. The more pressure that is applied to antiquated laws and predator-shielding practices, the more likely change is to occur.
Title VII of the Civil Rights Act of 1964 makes sexual harassment at work illegal, upheld by the federal courts and the U.S. Equal Employment Opportunity Commission (EEOC) as a form of sex discrimination. Every employee should have the right to a safe and hostility-free work environment. If you work for the government, you have rights and protection against sexual harassment just like everyone else—even if the person who assaulted you happens to be rich, powerful, and on the government payroll.
In this article, you'll learn:
what constitutes sexual harassment in the government

steps to take if you were sexually assaulted by a politician

factors to consider when suing a politician for sexual assault

which third parties may be liable for sexual assault by a politician

where to find an attorney willing to file your politician sexual assault claim in California
What Constitutes Sexual Harassment in State or Federal Government?
According to the EEOC, it is sexual harassment when an employee:
makes comments or demonstrates conduct based on a sexual nature

participates in conversation or conduct that is not welcome by the recipient

continues conduct even after the coworker asks that he or she stop

is a supervisor making advances on a subordinate

engages in a severe or pervasive pattern of unwelcome conduct
The EEOC has deemed acts such as shoulder rubs, hugs, and looking up a woman's skirt to be sexual harassment or assault among others. Offers of "quid pro quo" promotions in exchange for sexual favors or denial of a promotion due to a rebuffed sexual advance are also considered illegal.
What to Do If I Was Sexually Assaulted or Harassed by a Politician?
Knowing that what happened to you was a direct violation of the law offers some consolation, but what steps do you take next? If you are considering filing a sexual assault lawsuit, you should:
Make a detailed record of what happened.

Memories fade and lose detail over time or under pressure. Lawsuits can be a long process. You want to make sure the incidents are as precise as possible. Write down dates, times, places, witnesses, and how you were impacted—whether it was taking sick leave, seeing a doctor for sleeping problems, or anxiety attacks during intimate situations. Write down whether you told anyone and how they responded.

File an EEOC complaint.

If you wish to seek compensatory damages,

you must first file an EEOC complaint within 45 days

of the most recent harassment, assault, or discrete act (such as non-promotion or a change of duties). The agency must then take action to transfer or suspend the offender to protect you. The EEOC will commence their investigation within 10 days. If they find reasonable cause to believe sexual harassment or assault has occurred, you will be contacted with further information on how to proceed.

File your lawsuit.

If the EEOC cannot find reasonable cause of discrimination, they will issue you a dismissal, which informs you of your right to file a lawsuit in federal court within 90 days from the date of receipt

.

If the EEOC found reasonable cause, but you could not reach a reasonable settlement in conciliation, you will also receive the right to sue in federal court.
Who Is Liable When a California Politician Sexually Assaults Me?
When you file your politician sexual assault lawsuit in civil court, you may name more than the individual assailant if outside liability exists. All federal and state government agencies are required by law to have sexual harassment policies that include:
which actions, comments, and behaviors are considered sexual harassment

a pledge that government employees who complain of sexual assault are protected from retaliation

a clear description of the EEOC complaint process and a pledge of an impartial investigation

a statement that the agency will take immediate corrective action if they believe harassment occurred

consequences for agencies that fail to develop a formal policy in writing or fail to post or distribute materials to all employees
State and federal governments may also be held liable for:
failing to follow proper protocol for investigations and responding to complaints in a timely matter

failing to prevent the accused from interacting with the accuser or engaging in retaliatory practices

negligently hiring someone with a criminal background that includes sexual assault or harassment
Should I File a Lawsuit Against a Politician for Sexual Assault?
The decision to file a lawsuit against a politician is never easy. As you may suspect, it can be an uphill battle to prove any claim of sexual assault, especially since so much happens behind closed doors, without any other witnesses. The best way to know for sure if a lawsuit could benefit your situation is to speak with a qualified attorney specializing in sexual assault cases or business law. Lawyers consider many factors in determining whether justice would best be served up with a lawsuit, including:
The nature of the claim

: Are the comments and behaviors so inappropriate they warrant action?

The measure of damages

: Was your life severely impacted by what happened to you?

The objective

: Is there an absence of vengeance, political motive, or malice?

The reasonableness

: Are you seeking fair and just compensation, rather than total ruin?

Evidence

: Are there police reports, rape kits, surveillance, or other evidence to back the claim?

Investigation

: Is it possible to gain additional evidence at a reasonable cost to the firm?

Commitment:

Are you likely to stay the course, or might you decide to drop the charges?

Adversary:

Can the defendant be cast in a less favorable light? Will the defendant counter-sue?

Likelihood of compensation

: Does the defendant have the means to pay the settlement or award?

Third-party liability

: Can larger organizations or institutions be held responsible for your losses?

Options

: Is it possible to negotiate a favorable arbitration or out-of-court settlement instead?

The court

: Will your claim be heard in a quality courtroom, known for fair and sympathetic judges?
A good lawyer will honestly review the facts of your case, help you explore all legal options, and give you an idea of your chances of success based on experience.
Will the Politician Defendant Counter-Sue?
One of the fears you may have is that the politician you're suing may counter-sue for defamation. This happened when a female lobbyist accused a California state assemblyman of pushing her into a bathroom and touching himself. When new evidence emerged, he appealed the findings. When the appeal was denied, he filed a defamation lawsuit against his accuser, which is still pending in court.
However, the assemblyman's counter-suit is more the exception than the rule. Politicians are held to a significantly higher standard than ordinary citizens. To prove defamation, a politician must establish facts based on a preponderance of the evidence that:
The defendant published a false statement.

The statement has the power to damage the plaintiff's reputation.

The statement caused economic loss, physical harm, or psychological harm.
Everyday citizens can prove defamation by making the case that the false statement was made negligently, whereas politicians must prove that the alleged defamation was made "with actual malice"—with the knowledge that the statement was false or with reckless disregard of whether it was false or not.
Let an Experienced San Francisco Attorney Fight for You
While you are not required to work with a lawyer to file an EEOC complaint against politician sexual assault, having a knowledgeable attorney there to stand behind you can be an empowering feeling. A politician is a formidable adversary, but it's not impossible to hold these individuals accountable for their behavior.
At Lewis & Llewellyn, we understand what is required to prevail in a civil lawsuit against a powerful and well-funded institution such as a government agency. All of our lawyers come from the nation's top law schools and have years of experience litigating high-profile cases at some of the world's most respected law firms. Simply put, we are not just another run-of-the-mill personal injury law firm that also handles automobile accidents or slip and fall cases. We are a high-powered civil litigation boutique that routinely represents some of the most prestigious and successful companies in the world.
If you're looking for a reputable sexual assault attorney in California, look no further than the distinguished San Francisco attorneys of
Lewis & Llewellyn
. Our team is passionate about helping victims of sexual assault.
Contact
our team online for support and guidance to see you through this emotional time, or call +1 (415) 800-0590 to schedule an appointment with an advocate today.
---
DISCLAIMER: The information in this blog is provided for general informational purposes only, and may not reflect the current law in your jurisdiction. No information contained in this blog or on this website should be construed as legal advice from Lewis & Llewellyn LLP. Neither your receipt of information from this website, nor your use of this website to contact Lewis & Llewellyn LLP creates an attorney-client relationship between you and the firm or any of its lawyers. No reader of this website should act or refrain from acting on the basis of any information included in, or accessible through, this website without seeking the appropriate legal advice on the particular facts and circumstances at issue from a lawyer licensed in the recipient's jurisdiction.