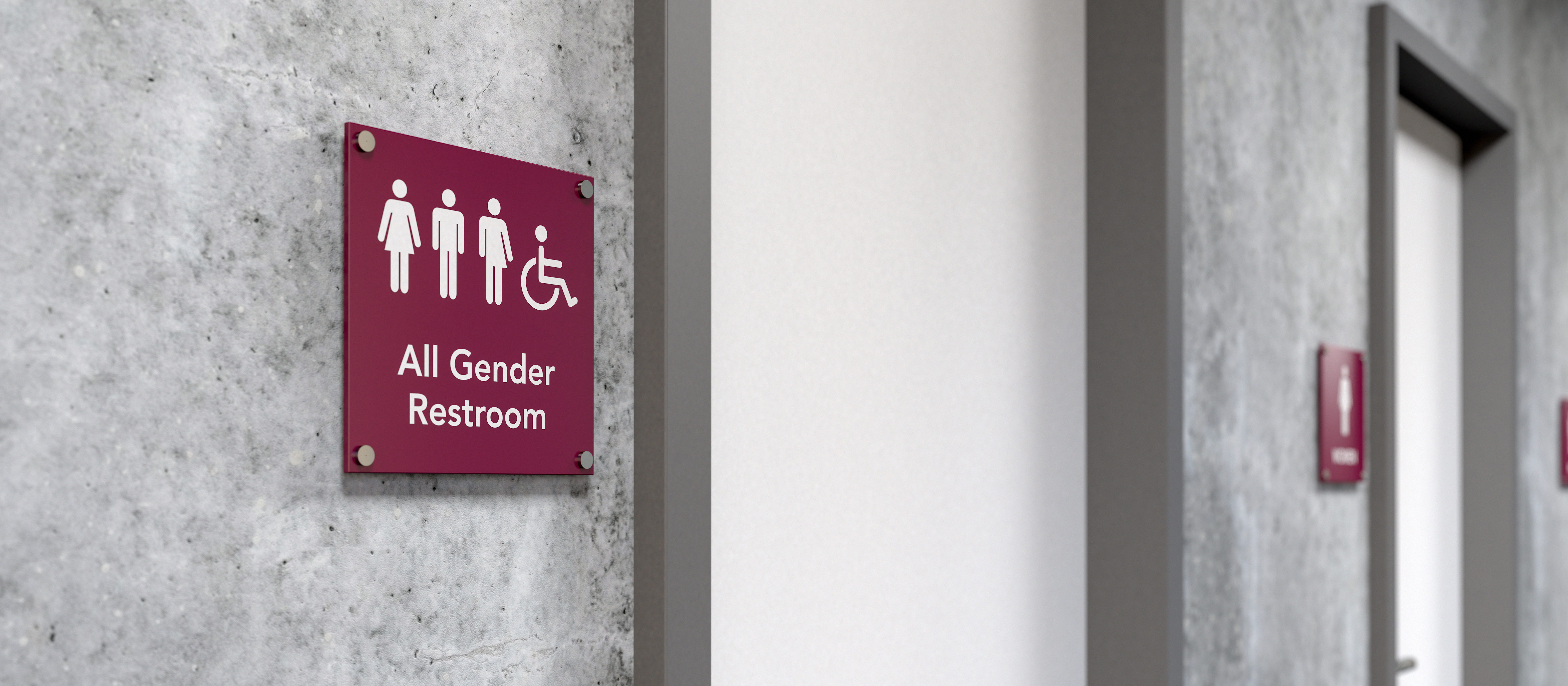 Transgender and gender non-binary teens are at a greater risk of sexual assault in schools that prevent them from using bathrooms or locker rooms consistent with their gender identity, according to one study. Of the students (ages 13-17) surveyed, 25.9% reported being victims of sexual assault. For non-transgender teens, the rates of sexual assault were reported as 15% for girls and 4% for boys. Transgender or gender non-binary teens who faced restrictive access to restrooms or locker rooms reportedly experienced a 36% rate of sexual assault.
Many wonder if the bathroom and locker room policies set forth by the schools in which these students attended may have played a role in the sexual violence that took place. If the schools didn't take the proper measures to ensure the safety of their students, there may be grounds to file a civil lawsuit. In this article, we discuss statistics and cases of transgender sexual assault in schools around the country, laws regarding sexual assault, and how to seek justice if you or a loved one has been a victim of sexual assault.      
Statistics Regarding Transgender Sexual Assault and Public Restrooms
Statistics indicate that many within the transgender community avoid public restrooms for various reasons.  
High Profile Cases of Transgender Sexual Assault Spark Debate
Several high-profile cases highlight the fact that bathroom use policies are a serious concern among the transgender community in schools across the country:
Laws Against Sexual Assault in Schools
Several laws outline a school's responsibility to students, regardless of their gender identity:
Can I Sue a School District for Transgender Sexual Assault?
In the aftermath of sexual assault, you may be wondering, "Can I sue my school district for sexual assault that could've been prevented if my gender identity had been honored?" The short answer is: YES!
The reasons to take legal action go far beyond the bathroom doors. There have been cases where teachers repeatedly interrogated transgender students or even tried to "convert" them. 
There are several avenues you can pursue, depending on the facts surrounding your case. You can file a police report and pursue criminal charges against the individual attacker. If there is credible evidence, the district attorney may seek jail time, probation, or sex offender registry for the assailant.
In addition, you may contact a civil attorney to inquire about filing a civil lawsuit seeking financial redress for losses you may have suffered. These losses may include medical expenses, counseling, medication, lost wages, mental anguish, as well as pain and suffering.
The scope of liability extends to include:
the individual perpetrator

the school itself

the school district

staff members accused of discrimination

mandatory reporters who knew or should have known of the assault, but failed to act
Do not be discouraged if your criminal case fails. With a broadened scope of liability and a lower standard of evidence in civil court, you can still seek justice.
Contact an Experienced Sexual Assault Attorney
Contacting a civil attorney is another option which can hold third parties such as schools and school districts liable for failing to protect you or your loved one. Many civil lawsuits result in compensation to cover medical expenses, lost wages, and emotional pain. 
If you or a transgender loved one have been a victim of transgender sexual assault, you may be hesitant to open up to a complete stranger about the incident but the civil attorneys at
Lewis & Llewellyn
are passionate and experienced trial attorneys who have represented both adult and child victims of sexual assault across the nation.
Contact
us or call +1 (415) 800-0590 for a free, confidential, no-obligation case review.
---
DISCLAIMER: The information in this blog is provided for general informational purposes only, and may not reflect the current law in your jurisdiction. No information contained in this blog or on this website should be construed as legal advice from Lewis & Llewellyn LLP. Neither your receipt of information from this website, nor your use of this website to contact Lewis & Llewellyn LLP creates an attorney-client relationship between you and the firm or any of its lawyers. No reader of this website should act or refrain from acting on the basis of any information included in, or accessible through, this website without seeking the appropriate legal advice on the particular facts and circumstances at issue from a lawyer licensed in the recipient's jurisdiction.