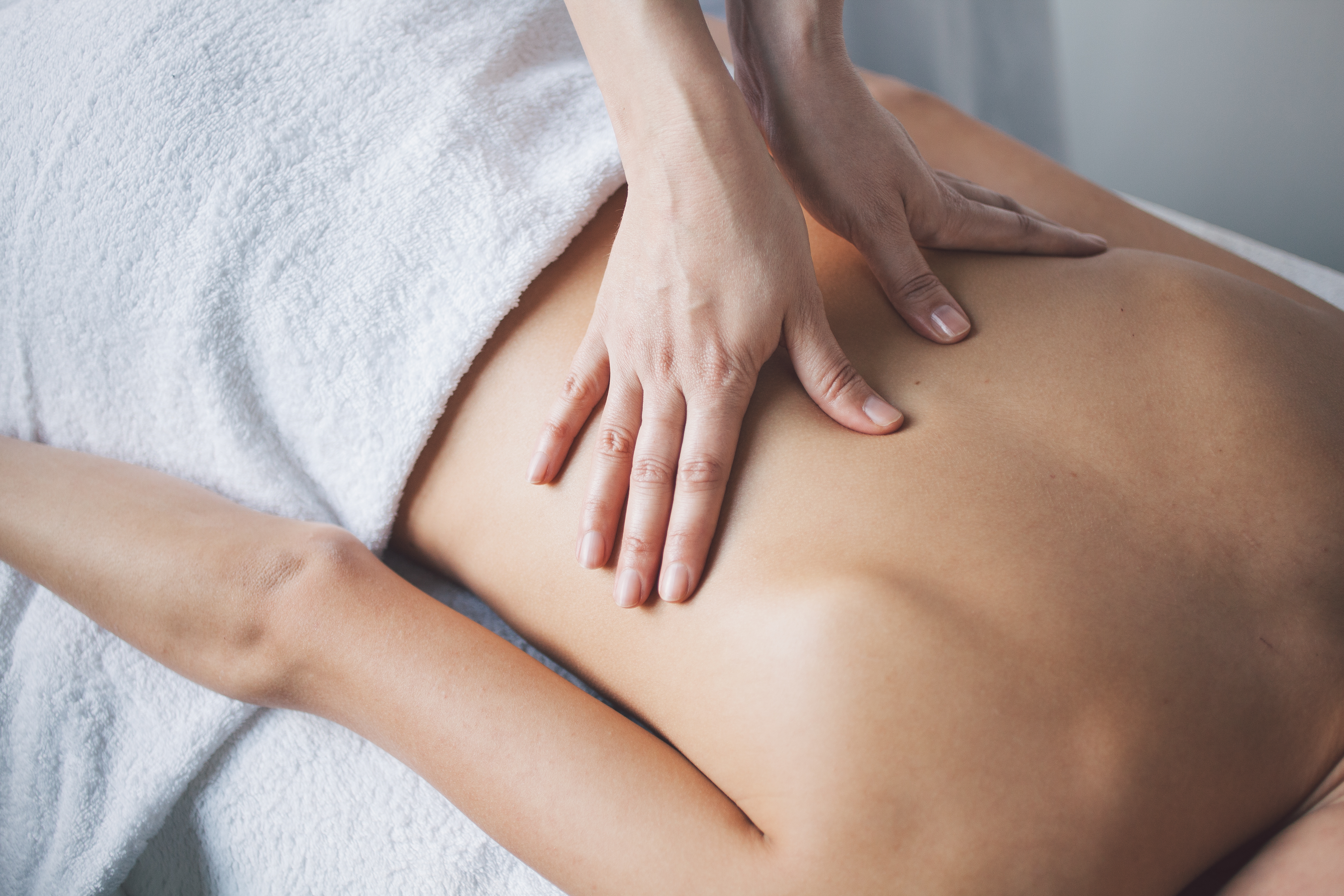 For many, massage therapy is a means to feel relaxed and relieve tension. Unfortunately, over the years, clients have reported being sexually violated by their massage therapist resulting in added stress or tension. 
If you've been sexually violated by a massage therapist, you may be able to press criminal charges and seek compensation in civil court for pain and suffering.  
Reports of Sexual Assault by Massage Therapists
Over the past decade, a number of massage parlors in California have been accused of negligently hiring and supervising employees, ignoring the known risk of sexual assault by allowing them to remain employed or by quietly transferring them to another location.
In a July 2019 lawsuit, four women say they were sexually assaulted at massage parlor locations in Encinitas, Corona, Daly City, and Cotati. In Encinitas, the masseuse touched the client's breasts after she asked him to avoid them and on another occasion, a masseuse rubbed his genitals on her. In Corona, a woman was fondled and asked for a kiss when she told him to stop. In Daly City, the masseuse touched a woman in both private regions. In Cotati, a woman's request for a back massage was ignored as the massage therapist proceeded to rub her inner thighs.
Nationwide, at least 180 women have reported sexual assaults at some of the same massage parlor's 1,200 franchise locations. In many of these incidents, other employees admit they were encouraged not to bring bad publicity to the parlor by management and sometimes witnessed outspoken client-shaming by the abusers. When women complained to management, most were offered free massages—some of them with the perpetrator. In many ways, the massage parlor scandal mirrors how accusations of sexual assault were covered up to save face in USA Gymnastics, the Catholic Church, and even school districts.
Were You Violated by a Massage Therapist in California?
More often than not, sexual assault victims leave the massage parlor feeling confused. "Was I assaulted?" they wonder. "Should I have spoken up or communicated more clearly?" If it feels wrong, it probably is.
Even if you didn't speak out against the inappropriate touching at the time, a crime may have still occurred. Sexual crimes committed by massage therapists often include:
Sexual impropriety:

You don't have to be touched for sexual misconduct to occur. Making crude or demeaning comments about your private parts or physical appearance is unacceptable and may form the basis of a legal complaint. Videotaping or photographing a massage without consent and non-consensual flirting are other types of sexual impropriety.

Sexual transgression:

Inappropriate physical contact that is not overtly sexual can be a gray area. For instance, there are places on the body—such as the upper thigh or the areas surrounding the breasts—that feel intimate to a client. Massage therapists should not massage these regions without first obtaining affirmative consent. Clients should remain covered by a sheet in any area that is not being massaged.

Sexual violation:

Overt physical sexual abuse may include: touching a client's private areas during massage therapy; the masseuse exposing their genitals; touching themselves; or more explicit forms of sexual assault.
It is your right to have privacy dressing and undressing, to dictate which articles of clothing stay on and which body parts you don't want touched, and to end the massage if you feel uncomfortable at any time. If you report the unfavorable experience to management, they should have some type of internal protocol for handling complaints. Employees who violate the law should be suspended and terminated if found guilty, with credentials stripped by the California Massage Therapy Council (CMTC).
What to Do if You Were Sexually Violated by a Massage Therapist
Contact the police to file a report. You may elect not to speak with the massage parlor staff directly, but to allow the police to thoroughly investigate your allegations. Notifying the police right away can provide an important piece of evidence to substantiate your claim.
Seek immediate medical attention. If you have been physically touched in a forcible way, a forensic medical examination that looks for traces of hair, blood, fluids, fingerprints, tissue tearing, and bruising can provide vital evidence that an assault took place.
Ask to press criminal charges against the perpetrator. If they find enough credible evidence, the police will ask if you wish to press charges. If you agree, they will forward your case to the local district attorney's office. There, the D.A. may decide to pursue a case of the state against the perpetrator. The ultimate goal is to determine the guilt or innocence of the accused and to punish wrongdoing. The massage therapist could face probation, steep fines payable to the state, jail time, a stripping of professional credentials, and sex offender registration if convicted.
Contact a lawyer to file a civil lawsuit against the massage parlor. Civil court is another way to seek redress. When seeking civil litigation, plaintiffs may be awarded compensation for personal damages suffered as a result of the assault; this includes emotional pain and suffering. In addition to suing the individual massage therapist, you can also hold the massage parlor employer liable for negligence or enabling the assault.
How to Prove Massage Parlor Negligence
Pursuing the massage therapist directly may yield less than a full recovery for personal injury as the individual may lack the money to pay for the damages caused. Therefore, it is customary for civil lawyers to include the insured employer in the claim.
Massage parlors are responsible for conducting background checks prior to hiring; training and supervising, and terminating known criminals in their ranks. Some companies have been accused of keeping sex offenders despite complaints or quietly terminating employees without reporting their offenses, allowing them to target patrons elsewhere.  
Quite commonly, massage parlor operators will claim ignorance of their employee's actions. However, California courts apply a reasonableness standard that holds massage parlors liable "if a reasonable person should have known" about the egregious conduct of the employee. If the employer was notified, it is reasonable to assume they would investigate the claim and take appropriate action to protect their clients from harm. 
Sometimes a case can fall flat in criminal court but prevail in a civil proceeding. In civil court, the judge and jury must only believe that your claim is "more likely than not" to have happened, rather than the "beyond a reasonable doubt" standard of criminal court. In one 2013 case, a female massage therapist was assaulted by a coworker. Though the Riverside County Sheriff's Department said the man "was not being truthful about the incident," they lacked sufficient evidence to convict. Regardless, the therapist was suspended and eventually fired. The victim was offered a settlement for an undisclosed sum in a separate civil action four years later.
Work With Experienced California Sexual Assault Attorneys
If you were sexually violated by a massage therapist, the experienced sexual assault attorneys at Lewis & Llewellyn will stop at nothing until you get the justice you deserve. Our team of legal experts isn't afraid to go up against large companies such as those owning multiple massage parlor locations across the United States. These large organizations are not above the law. If they've aided the sexual assault of clients in any way, the law allows for them to be held liable in civil court. 
Lewis & Llewellyn
has the experience, grit, and compassion to help you obtain justice and maximum compensation.
Contact
our team online for support and guidance to see you through this emotional time, or call +1 (415) 800-0590 to schedule an appointment with an advocate today.
---
DISCLAIMER: The information in this blog is provided for general informational purposes only, and may not reflect the current law in your jurisdiction. No information contained in this blog or on this website should be construed as legal advice from Lewis & Llewellyn LLP. Neither your receipt of information from this website, nor your use of this website to contact Lewis & Llewellyn LLP creates an attorney-client relationship between you and the firm or any of its lawyers. No reader of this website should act or refrain from acting on the basis of any information included in, or accessible through, this website without seeking the appropriate legal advice on the particular facts and circumstances at issue from a lawyer licensed in the recipient's jurisdiction.