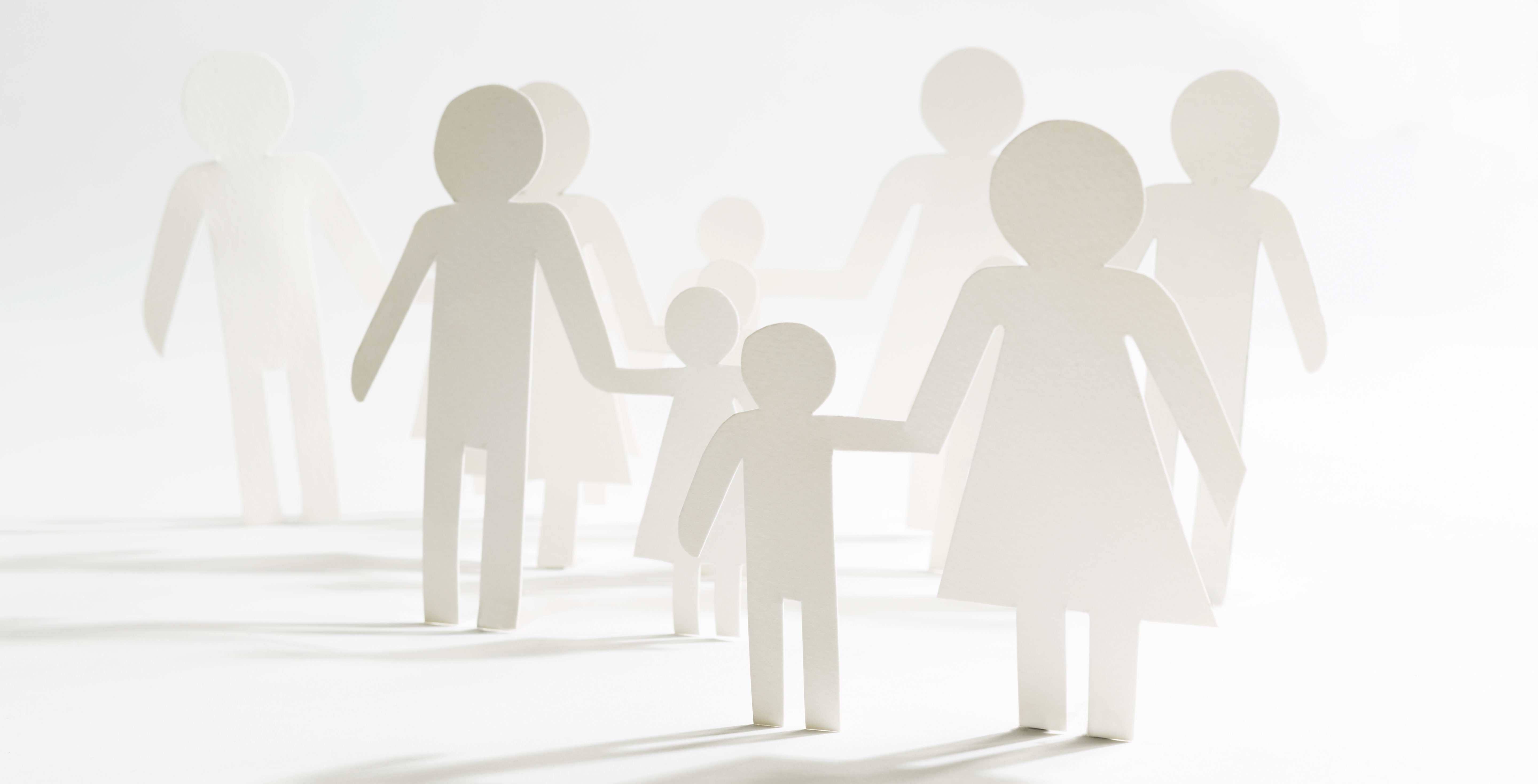 By the end of 2018, more than 14,000 unaccompanied alien children (UAC) were in the care of the U.S. Department of Health and Human Services (HHS). As of August 25, 2019, that number had decreased to approximately 7,000 UAC in HHS care. 
Many of these children were apprehended by immigration authorities for illegally crossing the United States border. When this happens, the UAC is placed in the custody of the Office of Refugee Resettlement (ORR), a United States government program, where they are housed in a shelter or foster care until they can be released to an adult sponsor or reunited with their family. Unfortunately, there have been reports of sexual abuse of migrant children while in the care of the U.S. government which leaves parents and guardians wondering who to hold liable in court.     
Reports of Sexual Abuse of Migrant Children in the United States
In each year from 2015-2018, more than 1,000 migrant children who arrived at the southern U.S. border without their parents reported being sexually abused while in government custody, according to federal records. Of the approximate 4,500 allegations between 2015 and 2018, 1,300 were forwarded to the FBI for prosecution. Officials say the vast majority of cases were unfounded, and many allegations involved child-on-child sexual abuse, but there were at least 178 complaints against youth care workers. 
"Any time a child is abused in the care of ORR is one time too many," said Jonathan White, U.S. Public Health Service Commissioned Corps commander.
The American Civil Liberties Union plainly explains: "All human beings deserve to be treated with dignity and respect, regardless of their immigration status—and children, in particular, deserve special protection."
In August 2019, President Trump replaced the highly-criticized Flores Settlement Agreement forcing the separation of migrant children from their parents while they await trial with the new Flores Final Rule, which keeps families together. The decision came after the Department of Justice reported that 1,125 of the 1,303 sexual abuse cases involving minors they had received involved attacks from other minors.
What Duty of Care Does the ORR Owe Migrant Families?
By law, HHS has custody and must provide care for each UAC, defined as a child who has no lawful immigration status in the United States; has not attained 18 years of age; and, with respect to whom, there is no parent or legal guardian in the United States, or no parent or legal guardian in the United States available to provide care and physical custody. 
The ORR is responsible for the care and custody of migrant children from the time they leave ICE or Border Patrol agents until they are reunited with a loved one. The ORR has a zero-tolerance policy for all forms of sexual abuse, sexual harassment, and inappropriate sexual behavior at all care providers that house unaccompanied alien children. All ORR staff must report knowledge, suspicion, or information about sexual abuse, sexual harassment, or inappropriate sexual behavior according to mandatory reporting laws, federal laws and regulations, and ORR policies and procedures.
With regard to sexual abuse, duties for ORR staff include:
Mandatory reporting of known or suspected sexual abuse:

Mandatory reporters

are required by law to take immediate action or face legal consequences. Care providers aware of the abuse must file an incident report immediately or no later than four hours after learning of the allegation. The report is shared with Child Protective Services, the state licensing agency, HHS/OIG, the FBI, and local law enforcement.

Reviewing and responding to every report of sexual abuse submitted:

When appropriate, ORR may be required to suspend staff members suspected of abuse and temporarily stop the placement of unaccompanied migrants until the issues are remedied. Termination must be the sanction for staff members who violate ORR policy.

Monitoring staff members:

ORR care providers are subject to monitoring by state licensing agencies.

Vetting hired staff:

ORR care providers must meet minimum requirements and qualifications and pass a pre-employment background check. No one with a history of sexual abuse, sexual harassment, or inappropriate sexual behavior may be hired or allowed to work with children.

Completing ongoing training:

Prior to employment, staff must complete training regarding inappropriate relationships, communicating with unaccompanied alien children, reporting procedures, and trauma sensitivity. Every year or policy change additional refresher courses must be taken. The ORR also provides periodic training on topics related to the prevention of sexual abuse.
Violations of these duties could be potential grounds for a civil lawsuit. In one case, a youth care worker at an Arizona shelter was allowed to work without a criminal background check and was subsequently convicted of molesting seven migrant boys over the course of a year. The state closed down two shelters after discovering they hadn't conducted background checks on staff. In another case, shelter staff waited nearly a month to report abuse allegations to authorities and taped over video evidence.  
Help for Sexually Abused Migrant Children
Reporting is the first step in seeking justice. If sexual abuse, harassment, or inappropriate relations occur, youth in ORR care can report what happened verbally and in writing to:
The UAC Sexual Abuse Hotline (

1-855-232-5393

, available 24/7, in Spanish or English)

The National Rape Crisis Hotline (1-800-656-4673)

Child Protective Services

care provider staff

consular officials

local community service providers
For minors, a number of advocates can help. Knowledge of sexual abuse can be reported by a:
another child

family member

sponsor

child advocate

staff member

legal service provider
Parents and guardians may also pursue legal action on the minor's behalf.
Taking Legal Action Against the Sexual Abuse of Migrant Children 
Families are making legal claims under the Federal Tort Claims Act, which holds the federal government responsible for the negligent or wrongful acts of its employees acting in their official capacity. The U.S. government has six months to settle FTCA claims. If they cannot be resolved in this timeframe, victims are free to file lawsuits.
Migrant families have found advocates in civil attorneys specializing in sexual abuse. Newsweek reports at least 38 lawsuits with a total price tag of $200 million have been filed so far, which is likely just the tip of the iceberg. Many more lawsuits are expected to arise as child separation-related claims start trickling in.
Many of the children sexually abused while in U.S. custody reported having difficulties eating, sleeping, using the restroom, or bonding with caregivers. One family that has filed a $6 million lawsuit says their five-year-old wakes up crying regularly, begging, "Don't let them separate us again."
Taking immediate action is paramount to ensuring you have enough resources to care for a sexually abused child. Experts say the details may elude them, but residual trauma from these experiences can last a lifetime. Child development expert Janet Shapiro explains, "They have other kinds of memories, whether it's body sensations… mental health challenges, dysregulated emotions, not feeling sure or secure about who they are. It's a bit like a scar. It's not that you can't move forward, but there's a little part of the experience that remains with you."
Contact an Experienced Child Sexual Abuse Attorney
If you or your child was sexually abused while in the care of the U.S. government, an experienced legal representative can act as your advocate, providing counsel and empowering control over the course of the proceedings. 
Working with a California attorney who specializes in sexual abuse cases is about more than legal advice and paperwork. Lawyers can also point you in the right direction for seeking medical attention, connecting with crisis social workers and counselors, dealing with insurance issues, and getting your life back in the wake of disturbing events that were beyond your control.
The attorneys at Lewis & Llewellyn are not intimidated by large organizations or government entities. Our passionate and experienced trial attorneys have represented both adult and child victims of sexual abuse across the nation, which is why a leading legal publication, The Daily Journal, described our firm "a giant slayer." 
Whether you're advocating for your child or are an adult seeking closure for abuse suffered years ago, Lewis & Llewellyn has the experience, grit, and compassion to help you obtain justice and maximum compensation. Contact our team online for support and guidance to see you through this emotional time, or call +1 (415) 800-0590 to schedule an appointment with an advocate today.
---
DISCLAIMER: The information in this blog is provided for general informational purposes only, and may not reflect the current law in your jurisdiction. No information contained in this blog or on this website should be construed as legal advice from Lewis & Llewellyn LLP. Neither your receipt of information from this website, nor your use of this website to contact Lewis & Llewellyn LLP creates an attorney-client relationship between you and the firm or any of its lawyers. No reader of this website should act or refrain from acting on the basis of any information included in, or accessible through, this website without seeking the appropriate legal advice on the particular facts and circumstances at issue from a lawyer licensed in the recipient's jurisdiction.