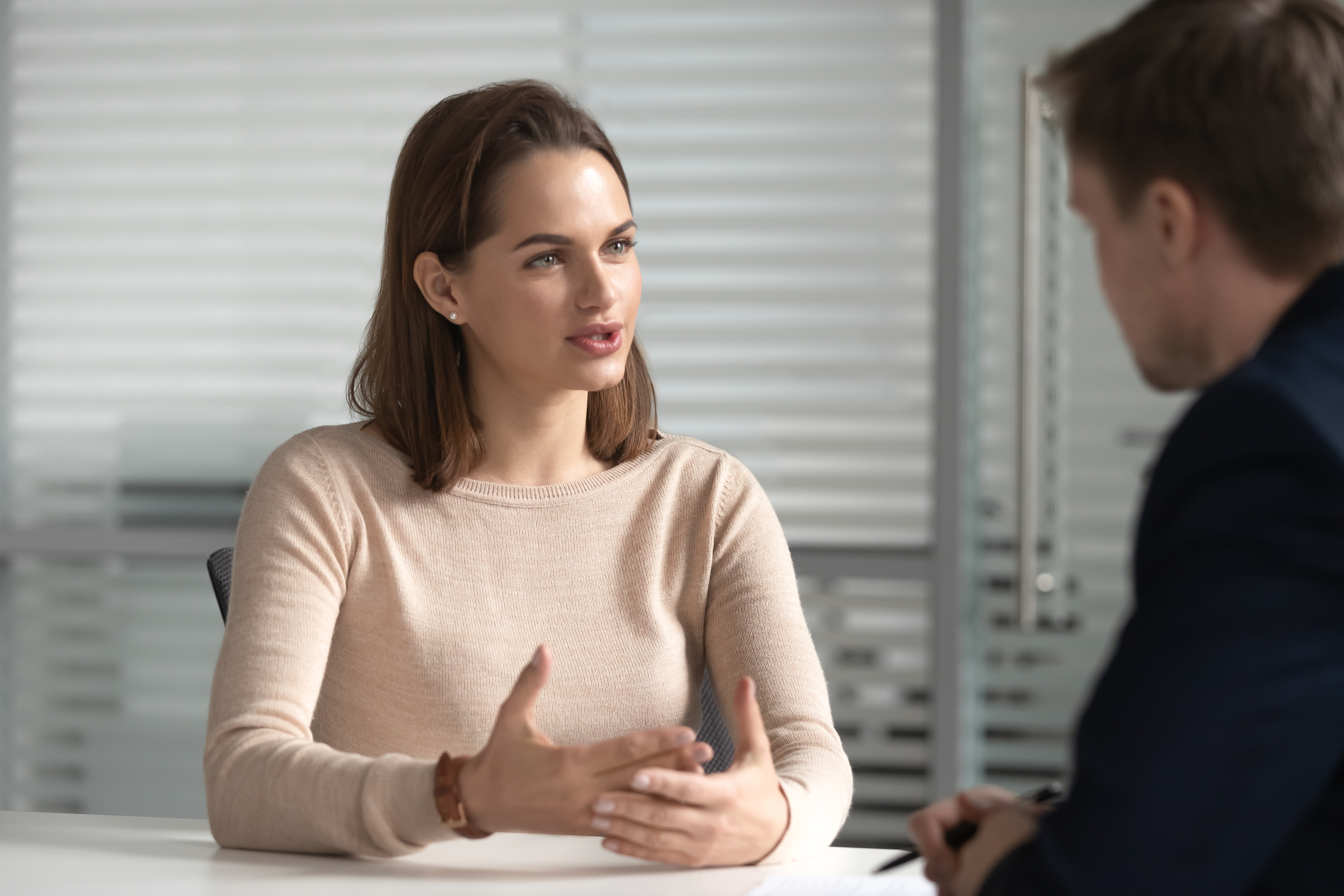 A touch on the knee, an awkward hug, persistent leering, crude comments; it is likely that many have witnessed or personally experienced some form of sexual misconduct in the workplace. Those who've experienced sexual misconduct may feel uncomfortable or shrug off the incident, but ignoring these actions could give offenders the chance to cross the line from "inappropriate" to "harassment" or even assault when their advances have no consequences.
Breaking the culture of silence and reporting sexual misconduct is the only way to change the workplace culture so that everyone feels safe, respected, and able to perform their duties. Speaking up may be a challenge, particularly when the person committing the offense is a superior or friendly with upper management. 
If you're considering taking action about sexual misconduct in your workplace—whether you or a colleague were the target—you should consult an experienced attorney to discuss your legal options.      
Identifying Sexual Misconduct
Much confusion exists on what constitutes sexual harassment and misconduct. One survey found gaps in understanding based on age, gender, and experience. Among their findings:
A majority of men thought looking at a colleague's private parts or asking for sexual favors isn't always harassment, while two-thirds of women say it is.

Two-thirds of employees age 65 and older said asking for sexual favors is harassment, compared to half of 18-29 year-olds.

Nearly a third of women said sexual jokes are harassment; 17% of men agreed.

One in 20 women and one in 30 men interpreted asking a colleague to lunch is harassment.

"Persisting in unwanted behavior" is a type of harassment a majority of men recognized.
Federal law defines sexual misconduct in the workplace as "unwelcome behavior of a sexual nature, committed without consent or by force, intimidation, coercion, or manipulation." In the eyes of the law, sexual misconduct is a form of employee discrimination.
Title VII of the Civil Rights Act describes two types of sexual misconduct:
Quid pro quo harassment:
asking or offering sexual favors in exchange for advancement or promotions

making employment conditional on sexual favors or welcoming sexual advances
Hostile work environment:
sharing offensive, sexual images or text

making compliments, comments, or jokes about a person's body

sexual name-calling, cat-calling, or suggestions

discussing fantasies, desires, or sexual experiences with coworkers.

spreading sexual rumors.

giving unwanted gifts

unwanted touching, groping, or grazing past a private part

persistent staring

repeatedly asking for a date, despite rejection
The Effects of Sexual Misconduct 
While not always physical, sexual misconduct can have serious repercussions. A study published in the Journal of the American Medical Association found that a third of women surveyed had experienced both sexual harassment and assault in the workplace. These women were three times more likely to suffer from depression, over two times more likely to report high anxiety and insomnia, and twice as likely to have high blood pressure.
Other effects of sexual harassment may include:
Low self-esteem:

Sexual harassment is all about power. The objectified tend to have lesser rank or income than the offenders – an imbalance that leads to low self-image.

Social isolation:

Targets often feel dirty or ashamed. Depression or social anxiety can cause them to withdraw from family, friends, and coworkers, which deepens the effects.

Eating disorders:

People cope with stress in all different ways. Some overeat or stop eating in an unconscious attempt to exert greater control over their lives.

Cortisol dysregulation:

Surging stress hormones not only leads to anxiety, but increases inflammation levels throughout the body, lowering immunity and increasing the

Financial trouble:

Women who have been sexually harassed are more likely to face financial burdens and homelessness.

PTSD:

Memories of unpleasant sexual experiences

can become deeply entrenched in the mind, interfering with relationships, driving anxiety, and intruding into daily living. 
Reporting Sexual Misconduct
Reporting sexual misconduct is a step in the right direction. Continued activism is necessary to put public pressure on employers to change their internal policies and practices to better address this important issue.
The Equal Employment Opportunity Commission (EEOC) handles incidents of sexual misconduct in the workplace. They will investigate and arrange mediation or notify you of your right to sue in civil court. When filing a claim of sexual misconduct, employees should be prepared for the response of their employer.
One study found that more than half of employers (64%) fire the person who reported to the EEOC. Another 4% of employers retaliated with reduced work hours or a demotion. In 12% of cases, sexual misconduct charges led to a managerial agreement to fundamentally change workplace practices and create a more favorable culture.
Despite these actions, employers are technically prohibited from retaliating against those who report sexual misconduct. They may not fire, demote, sanction, or harass you. If you feel you have been retaliated against, let the EEOC investigator or your lawyer know, so they can add the charge to your case.
There is also a financial incentive for victims of sexual misconduct to see their grievances through to civil court. Of those who report, an estimated 23% receive monetary compensation. The average award is $24,700, but some cases exceed over $100,000.
Contact an Experienced Attorney
When considering reporting sexual misconduct, be sure to have detailed records of when, where, and how the misconduct occurred. If you feel unsafe, threatened, or notice an escalation, don't hesitate to file a claim and contact a lawyer right away. Reporting incidents of sexual misconduct could prevent further assault. 
If you or someone you know was a victim of sexual misconduct that led to sexual assault, the attorneys at
Lewis & Llewellyn
may be able to help. If you reported the incident to management and they failed to take proper action, they may be
held liable
for enabling the assault.
Contact
us today for more information regarding reporting sexual misconduct, or call +1 (415) 800-0590 to set up a free initial consultation.
---
DISCLAIMER: The information in this blog is provided for general informational purposes only, and may not reflect the current law in your jurisdiction. No information contained in this blog or on this website should be construed as legal advice from Lewis & Llewellyn LLP. Neither your receipt of information from this website, nor your use of this website to contact Lewis & Llewellyn LLP creates an attorney-client relationship between you and the firm or any of its lawyers. No reader of this website should act or refrain from acting on the basis of any information included in, or accessible through, this website without seeking the appropriate legal advice on the particular facts and circumstances at issue from a lawyer licensed in the recipient's jurisdiction.