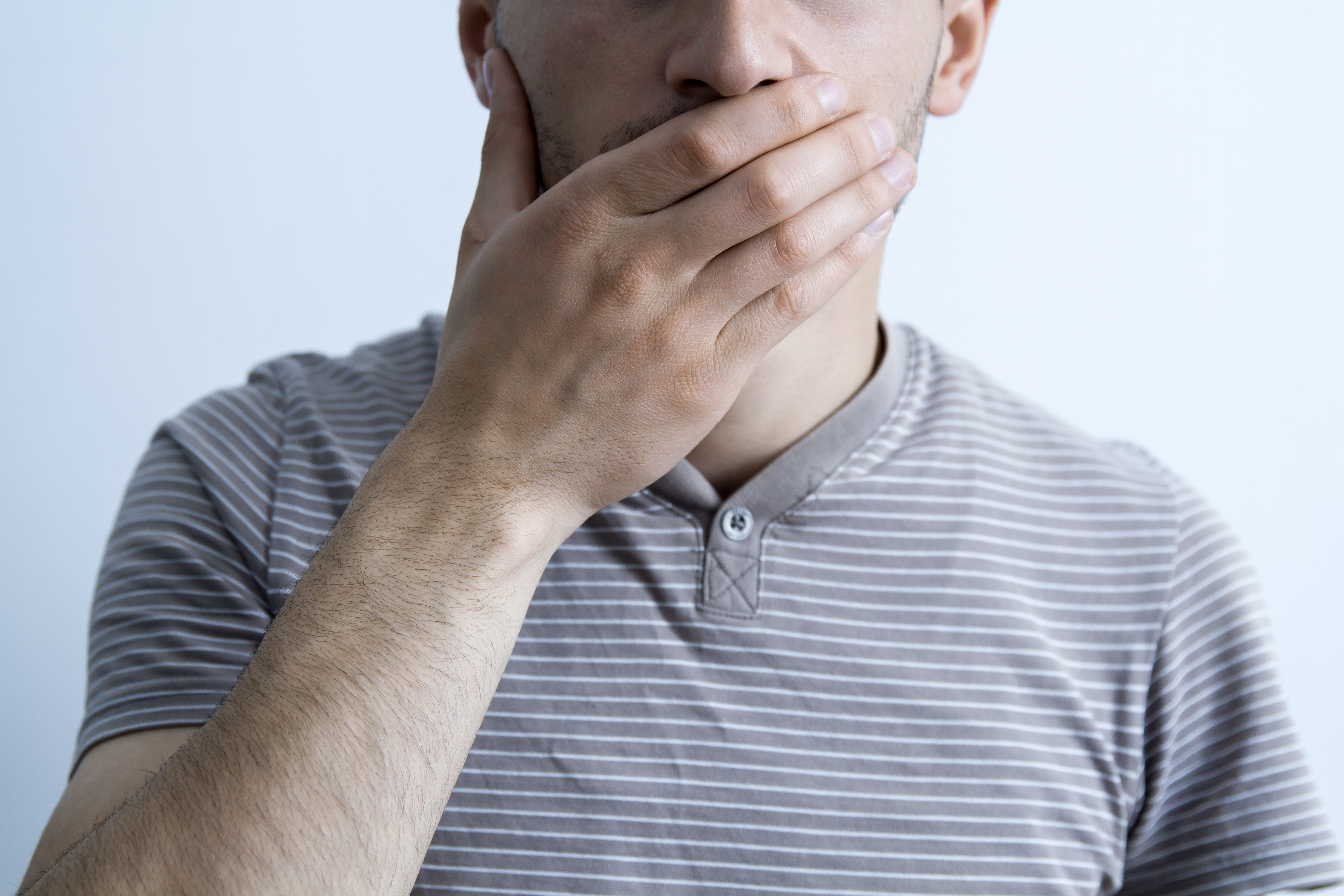 Many survivors of sexual abuse grapple with the thought: "I've never told anyone I was molested, can I still do something about it?" If this is your thought process, you are not alone. Oftentimes survivors of sexual abuse—particularly those who experienced childhood sexual abuse—take years to come forward, if ever. Reasons vary from person to person, but victims commonly report feeling embarrassed, ashamed, guilty, or fearful. Sometimes they can't find the right way to bring up the topic with a trusted adult or they fear how others might respond.
Many survivors of sexual abuse carry the trauma with them well into adulthood, believing there is no point in speaking up years later. Yet, it's this very thinking that allows child molesters to continue to walk the streets, amass multiple victims, obtain powerful positions in employment, and live their lives without consequence.
If you are apprehensive about speaking up about the abuse you've suffered, learning what to expect can ease your worries and enable you to break the barrier of silence you've maintained.  
Can I Seek Justice for Molestation Years Later?
Yes. California state law makes it plain: No matter how long ago you were molested, you can still seek justice. In 2016, California abolished the 10-year time limit for pursuing criminal charges for rape and child molestation cases with the passage of Senate Bill 813.
Assembly Bill 218 (AB 218) gives molestation victims a wider timeframe to file lawsuits seeking financial redress in civil courts as well. The bill expands the definition of childhood sexual abuse to be referred to as "childhood sexual assault." It also increases the time limit for pursuing litigation to obtain a recovery of damages suffered as a result of childhood sexual assault to 22 years from the date the plaintiff attains the age of majority. It also extends the rule of delayed discovery to within five years of the date the plaintiff discovers or reasonably should have discovered that the psychological injury or illness occurring after the age of majority was caused by sexual assault.
The bill also allows for a window of three years for the revival of past claims that might have expired due to the statute of limitations. In cases where a child becomes a victim of sexual assault as the result of an effort to cover up past assaults, AB 218 allows a court to award recovery of treble damages against the defendant who engaged in the cover-up.
It's understood that this can be overwhelming and confusing but an experienced attorney can assist you during your pursuit of justice. 
What Are My Options for Pursuing Justice?
There are two general ways to hold perpetrators accountable for child molestation:
Press Criminal Charges
End Goal: To determine the guilt or innocence of the suspect and put proven perpetrators behind bars, require them to pay fines, mandate probation, and place them on the sex offender registry.
Standard of Evidence: You must convince the judge and jury that your story is accurate "beyond a reasonable doubt." 
Additional Benefits: Many survivors feel safer and express great satisfaction in seeing the people who harmed them placed behind bars and held responsible for misconduct. 
Who Can Help: Contact local law enforcement to file a police report and let them know you wish to press criminal charges. If the evidence is sufficient, the local District Attorney will likely take on the case. 
Seek Civil Remedy
End Goal: To award financial redress for any personal damages suffered as a result of the abuse. Damages may include medical bills, lost wages, and pain and suffering.
Standard of Evidence: Survivors must prove their stories true "based on a preponderance of the evidence." In other words, the judge and jury must feel the story is at least 51% likely to have happened. This is a much lower standard of evidence than the pursuit of criminal charges.
Additional Benefits: Civil lawsuits not only punish individual offenders but the larger institutions that knew about (and even enabled) child abusers. Church dioceses, school districts, sports organizations, and mandated reporters have all been implicated in civil lawsuits. 
Who Can Help: Civil attorneys who don't claim to be a "Jack of all trades," but instead specialize in cases of sexual abuse. 
It is important to note these two actions are not mutually exclusive; you may pursue both.
How to Find Attorneys Who Handle Sex Abuse Claims
Choosing the right attorney to handle your case can be difficult. It is not uncommon for firms to advertise that they have handled sexual abuse cases even if they have never prosecuted one before. With all of the recent news stories about priests and school teachers molesting children in California, you are likely to encounter more than one of these imposters who are looking to capitalize on the rush of lawsuits stemming from the AB 218 lookback window.  
Here are a few tips for finding a qualified attorney:
Don't hire a personal injury attorney.

The bulk of their cases are often car accidents and slip-and-falls. These are very

different from sexual assault cases

in terms of liability, damages, investigation, and evidence. Find a specialized

law firm.

Do your research.

Anyone can pay for a fancy website, but that doesn't mean they have the experience to back their claims. Research the outcomes of cases they worked. If they don't have any

recent wins

, they may not be the right attorney for you. 

Interview the attorneys before making a decision.

Many consultations come at no cost to you. This means that you aren't required to work with the first firm that hears your case. It's common for many survivors to "shop around" until they've found an attorney they can trust. 

Ask about the outcome.

Many survivors grapple with understanding how these events happened to them and how to prevent similar ones from happening to others. The right attorney can answer these questions and help you seek justice beyond financial compensation. 
What to Expect When You Contact a Sexual Abuse Lawyer
When you call a law firm to inquire about pursuing a sexual abuse lawsuit, they will likely want to schedule an appointment to examine the details and evidence pertaining to your case. You will find out if your situation falls under the state guidelines for civil remedy. The financial status of the abuser will also be evaluated and if there is an expanded scope of liability, third parties may be held legally responsible for paying a settlement or judgment.
Once you and the legal team agree to pursue the claim, a contract retaining the law firm will require signage. In this agreement, you will see all the legal costs spelled out in clear terms. Oftentimes, you are only responsible for paying a standard legal fee and litigation costs if your chosen representative recovers money on your behalf. There are typically no upfront costs to pursue a lawsuit.
Your lawyer will then investigate your claim to the fullest extent—conducting interviews, taking depositions, subpoenaing documents, speaking with medical providers, and consulting experts. Evidence in these cases can include medical records and photos of visible physical injuries, but most often, it involves corroborating circumstantial details by other means.
The strongest evidence in child sexual abuse cases comes in the form of direct testimony, though it can be emotionally taxing for the victim. A specialized attorney will work with the best interview experts in the business to get your story down as vividly and accurately as you remember, without causing you additional emotional harm. Counselors can be tapped to provide additional support during this sensitive time. Some judges will allow testimony to be recorded and played in a courtroom to spare survivors the trauma of recounting their abuse in front of a crowd.
Since the financial compensation is sought after, you may be asked to provide additional documentation to substantiate your losses. Doctors' bills, therapy bills, transportation records, hospital expenses, specialized services, and wage statements may be requested to determine what a fair settlement offer might look like for your particular case.
"I Never Told Anyone I Was Molested…Until Now"
It's not too late to seek the justice you deserve. The experienced team at Lewis & Llewellyn can provide you with the resources you need to fully investigate the circumstances of molestation that happened in your past. Uncovering the evidence of past abuse may be painful, but it can also be the missing link in your ability to fully close this chapter of your life and take a path toward healing. 
---
DISCLAIMER: The information in this blog is provided for general informational purposes only, and may not reflect the current law in your jurisdiction. No information contained in this blog or on this website should be construed as legal advice from Lewis & Llewellyn LLP. Neither your receipt of information from this website, nor your use of this website to contact Lewis & Llewellyn LLP creates an attorney-client relationship between you and the firm or any of its lawyers. No reader of this website should act or refrain from acting on the basis of any information included in, or accessible through, this website without seeking the appropriate legal advice on the particular facts and circumstances at issue from a lawyer licensed in the recipient's jurisdiction.