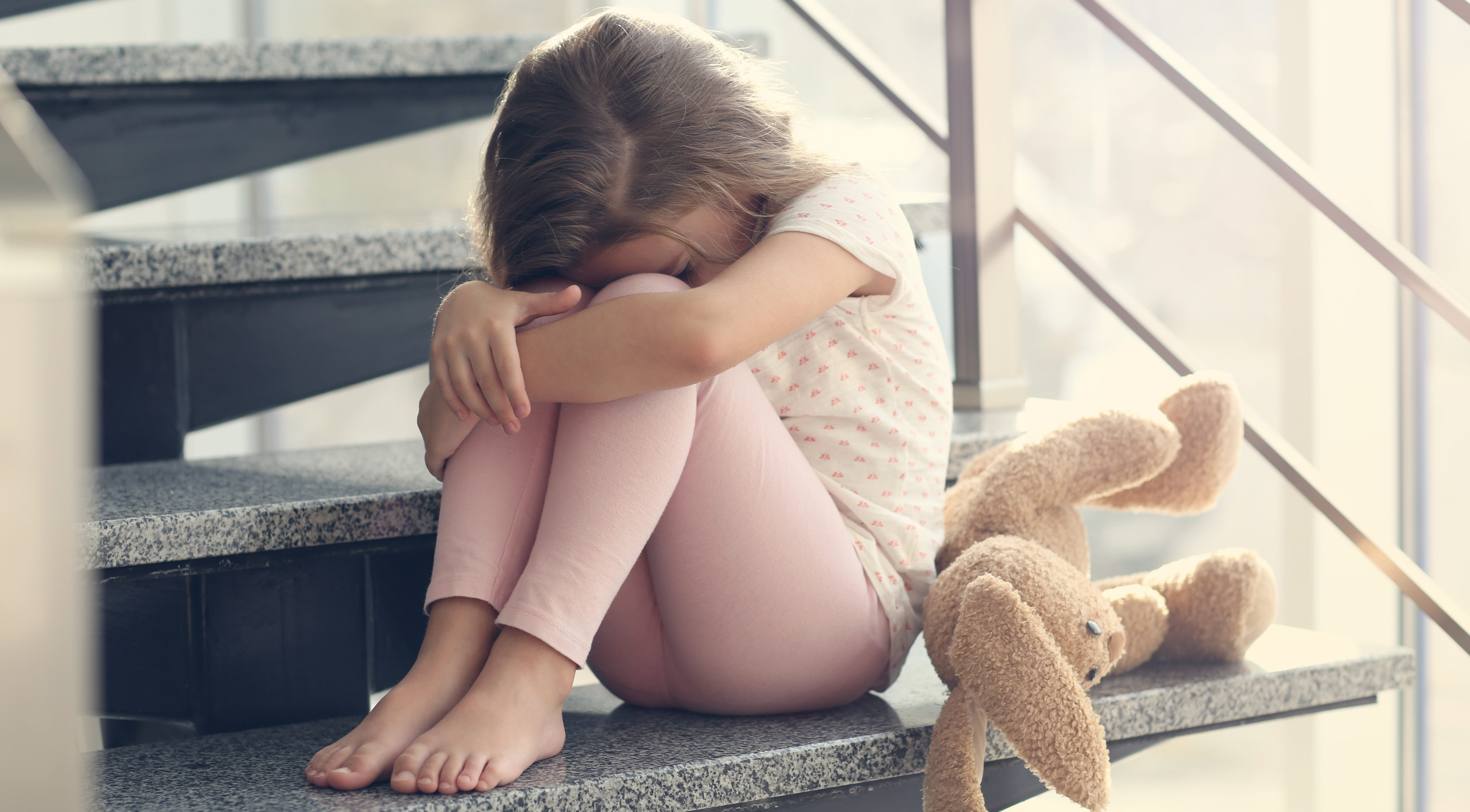 Oftentimes, survivors of sexual abuse choose not to come forward immediately—or even at all—about what happened to them. In many cases, this is due to their fear of what may happen if they speak out. In other cases, survivors of sexual abuse may suffer from psychological conditions, such as Child Sexual Abuse Accommodation Syndrome (CSAAS), that cause them to react in a way that allows the abuse to continue.   
Understanding Child Sexual Abuse Accommodation Syndrome 
CSAAS was first proposed by psychiatrist Roland Summit, M. D. in 1983 as a way of understanding the complex ways children react to sexual abuse. According to Dr. Summit, children "learn to accept the situation and to survive." They know there is "no way out, no place to run," so "the healthy, normal, emotionally resilient child will learn to accommodate to the reality of continuing sexual abuse." Not every child demonstrates every symptom of the syndrome and some have said that CSAAS isn't scientifically proven, but this model can be helpful in categorizing and understanding common sexual abuse survivors' reactions.
The five categories of CSAAS include:
Secrecy
Why don't children report their abuse right away? The answer is secrecy, which begins with the grooming process, as the perpetrator looks for ways to secure the child's silence and continue the abuse. Sometimes offenders tell children silence is the only way to keep their families together. Other times, there are threats of beatings, threats of hurting family members, or fear of losing parental approval and affection. Children are often frightened and confused. Secrecy is pitched as a way of maintaining stability.
Helplessness
Why don't children struggle and resist? Children are often small in stature, dependent on adults for survival, and emotionally immature. They are unable to escape from dangerous situations or protect themselves from more powerful adults. When they find they are cornered and cannot save themselves, they may instead withdraw, dissociate, pretend to be asleep, or lie still to cope. Dissociation is an important survival mechanism where the injured body separates from the mind, so the child feels as though the abuse was happening to someone else.
Entrapment and Accommodation
Why don't children see abusers as wrong? Children who keep a secret of abuse may inevitably feel trapped and have difficulty reconciling with the fact that people who are supposed to take care of them are exploiting them. They may seek a way to re-establish some sense of power or control. Often, children blame themselves to rationalize the ways they provoked the victimization. In much the same way, a child who is beaten looks back to their "bad behaviors" to justify the hurt from a trusted adult. Emotionally abused or neglected children may focus on a particular trait they imagine to be unacceptable in themselves. They conclude that by "being good" and putting up with the abuse, they will earn the abuser's love or kindness.  
Delayed, Conflicted, and Unconvincing Disclosure
Why are initial disclosures unconvincing? Disclosing abuse can prompt an acute crisis in a child who has tried in so many ways for so long to dissociate and hide from the horrible reality of what happened. Initial disclosures often contain inconsistencies or retractions due to anxiety, fear, and uncertainty. The defense mechanisms deployed to cope with the abuse can lead to memories that are fragmented, altered, or incomplete. Later, as a teenager, there are often added thoughts that no one will believe them and that they will instead suffer punishment, humiliation, or ostracization by peers. By this time, the abuse may have caused the child to get involved with truancy, drugs, alcohol, petty crime, or other behaviors that make believability less likely.  
Retraction
Why do abused children retract their stories or want to stay with the abuser? Confusion, guilt, shame, and feelings of betrayal may wash over children who have disclosed. Adult responses of shock and outrage can seem frightening. Sometimes children are placed in foster care, a parent is put in prison, a teacher is removed from the school, or the child may perceive others suffering as a result of the confession. This pressure could cause the child to retract the disclosure and retreat to the familiar, yet painful, situation as it was before. Especially in cases where the abuser is a parent, the children long to keep the family together, even though they simultaneously wish the abuse were not taking place.   
No Matter How Many Years It's Been, You Can Seek Justice Now
In October 2019, California Governor Gavin Newsom signed Assembly Bill 218 into law, set to go into effect January 1, 2020. This piece of legislation opens up a three-year lookback window for which old claims of childhood sexual abuse may be revived, no matter how long ago it happened or what the statute of limitations was at the time. After the lookback period ends, survivors will still have until age 40 or five years from the discovery of harm to file a civil lawsuit against the abuser and other third parties if they were involved in covering up the abuse. When institutional coverup occurred, survivors are entitled to receive treble damages for any costs they've endured as a result of the abuse.
If you or a loved one suffer from Child Sexual Abuse Accommodation Syndrome that hindered prompt reporting, we may be able to help. At
Lewis & Llewellyn
, we have the experience, grit, and compassion to help you obtain justice and maximum compensation thanks to provisions made by legislation such as AB 218.
Contact
our team online for support and guidance to see you through this emotional time, or call +1 (415) 800-0590 to schedule an appointment with an advocate today.
---
DISCLAIMER: The information in this blog is provided for general informational purposes only, and may not reflect the current law in your jurisdiction. No information contained in this blog or on this website should be construed as legal advice from Lewis & Llewellyn LLP. Neither your receipt of information from this website, nor your use of this website to contact Lewis & Llewellyn LLP creates an attorney-client relationship between you and the firm or any of its lawyers. No reader of this website should act or refrain from acting on the basis of any information included in, or accessible through, this website without seeking the appropriate legal advice on the particular facts and circumstances at issue from a lawyer licensed in the recipient's jurisdiction.