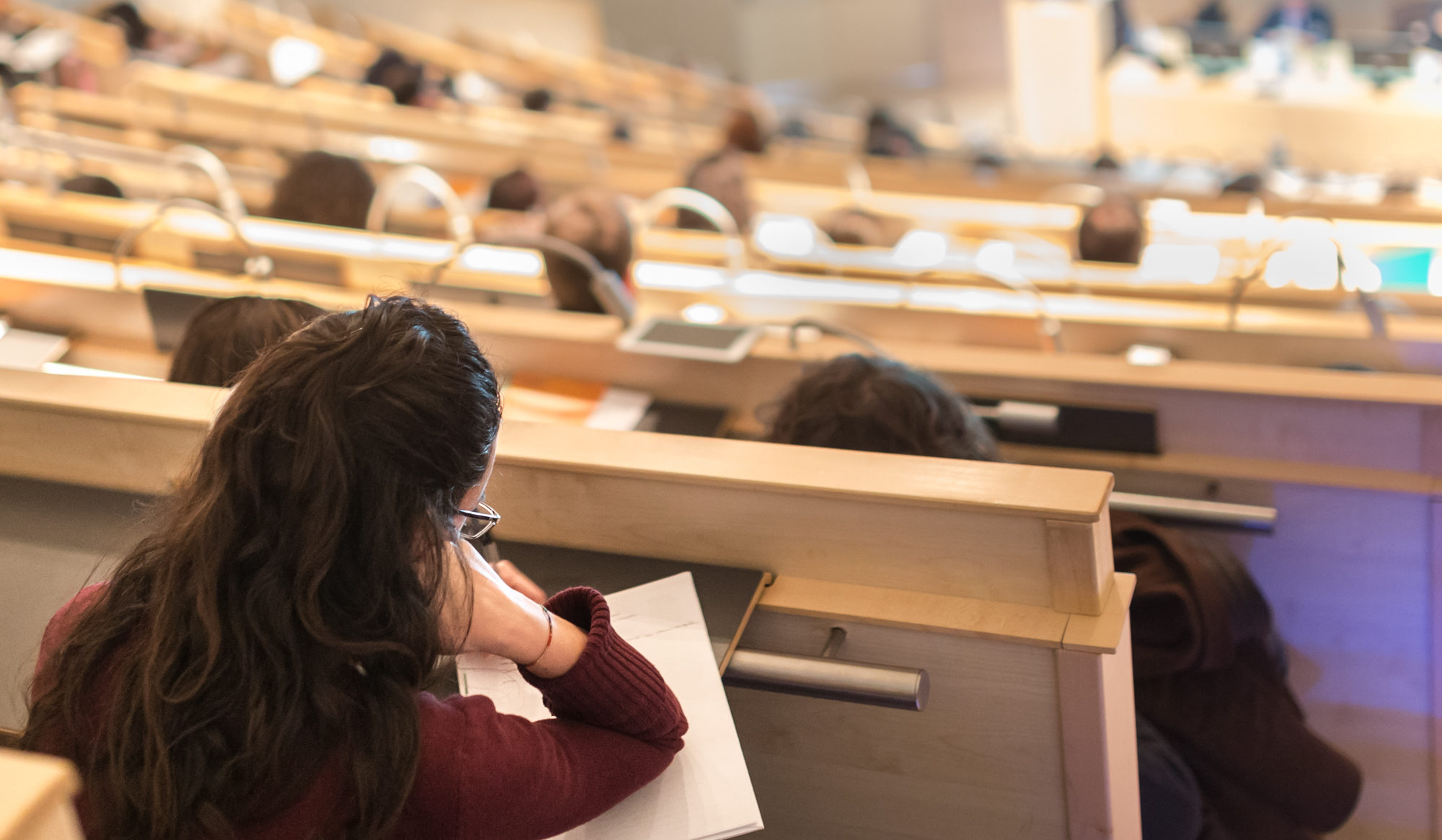 California's students have a right to attend college free from sexual harassment and assault, according to both state and federal law.
Despite these protections, there is an obvious conflict of interest for university administrators who are also tasked with simultaneously upholding a favorable reputation for their institutions. Unfortunately, some victims find that, through many loopholes and technicalities, their rights are eroding. Many are faced with an uphill battle to prosecute the abusers and protect their privacy.
Sexual assault on California college campuses remains an alarmingly common crime, mirroring the unacceptably-high rates of sex abuse nationwide, but knowing your rights is an important first step toward better advocacy and safeguards in the future.
Many California Institutions Turn A Blind Eye To Sexual Assault
California is no stranger to institution-abetted sexual abuse. As just one example, ABC News has reported, 51 women have now come forward testifying against Dr. George Tyndall, the University of California's sole full-time gynecologist for a 30-year period from the late 1980s through his quiet retirement in 2017. A lawsuit filed in Los Angeles Supreme Court in July 2018 contends the campus doctor made inappropriate comments and molested women during pelvic exams.
The lawsuit goes on to accuse USC officials of ignoring complaints made by students and nurses for years and allowing the abuse to continue for decades. "I think the hardest part is knowing that it's gone on for so long, and knowing that they let it happen," one of the victims involved in the lawsuit told reporters. "For me, it's never really been about me; it's about the fact that it happened to so many other people." Former USC President C.L. Max Nikias resigned over the scandal, but there is no word yet whether an arrest will be made or settlements will be paid.
Sadly, this case is not unique. The national statistics for sexual assault on college campuses are as shocking as they are horrific.  
New Rights for Victims of Sex Assault on California Campuses
Sometimes it feels like you are alone, but California legislators have been busy pushing for legislation that will make it easier for sexual assault cases to come to light and be addressed quickly, affording victims greater safety, more resources for recovery, and the opportunity to be believed. While it may seem like some of the latest rights are common sense practices, they are easily overlooked by busy college administrators if they're not pushed to the forefront of the agenda by tying such measures to government grant money or legal exposure.
SB 967 (2015) – Right to be believed based on a preponderance of the evidence
Prior to 2015, college student victims had to prove "beyond a shadow of doubt" that they did not consent to sexual interactions. Without a clear and forceful "NO," it was hard for survivors of sexual assault to prove the acts were unwanted. Students were left on their own to seek legal help and counseling, and many did not.
Having an affirmative consent standard changes the dynamic in favor of the survivor. Now, when considering the evidence, campuses must decide if it is "more likely than not" (greater than 50% likelihood) that the victim did not consent to the sexual interaction. Instead of "No means No," the message has shifted to "Yes means Yes." The bill defined consent as "affirmative, unambiguous, and conscious decision by each participant to engage in mutually agreed-upon sexual activity."
Fixing a broken system of investigating sexual assault takes a comprehensive approach with trained counselors to support survivors, thorough examinations, and timely hearings. Supporters of the law say SB 967 mirrors Title IX by requiring your school to refer you to health, counseling, advocacy, and legal services in the community, and by implementing prevention programs and survivor-centered response policies.
AB 2654 (2016) – Right to be informed of official school policies on sex assault
Before AB 2654, students were left in the dark about where to turn for help after a sexual assault on campus. Even if you found out how to lodge a complaint, you were likely to be left in limbo for an extended period of time, wondering whether anyone was investigating your case.
In July 2016, California Governor Jerry Brown signed Assembly Bill 2654 into law, requiring each public or private post-secondary education institution in California to have "a written policy on sexual harassment, including information on the complaint process and the timeline for the complaint process, which shall be available on its Internet Web site." In other words, colleges are now legally responsible for making it easy for students to understand the school's policy on sexual assault as well as how quickly an investigation must be handled.
Colleges must also include available resources and remedies for on- and off-campus incidents in written policy, and provide you a copy, as well as faculty and staff members. The policy must appear in orientation materials and in all written statements of other college policies.
AB 1896 (2018) – Right to confidentiality when speaking with college counselors
While California state law (section 1035 of the Evidence Code) has always protected confidentiality in hospitals, clinics, and rape crisis centers, the previous definition did not include college counselors. Now, these conversations will be afforded the same legal protections from police scrutiny.
Assemblywoman Sabrina Cervantes (D-Corona) spearheaded a bill to protect the confidentiality of communications between sexual assault victims and college campus crisis counselors.
"With increased attention to the alarming issue of sexual assault occurring at college campuses, there is a strong need for sexual assault counselors to provide a safe environment and appropriate assistance for survivors," Cervantes explained. As soon as this bill goes into effect, victims of sexual assault can speak freely with to their college crisis counselor without fear of scrutiny by law enforcement officials.
AB 1896 was unanimously approved by the state senate and was signed into law by Governor Jerry Brown on July 18, 2018. The provisions of the bill will go into effect on January 1, 2019.
California Presses On Toward Sexual Assault Victims' Protections
California continues to lead the nation in expanding resources for survivors of sexual assault on campus. Last year, the UC system implemented sweeping plans to add mandatory education training for staff, provide confidential advocates for victims, and ramp up staff to handle Title IX cases. Funding increased from $67,000 in 2013 to $1.6 million in 2016-2017.
Adding a Title IX compliance officer and providing better funding for Title IX cases are excellent steps toward reducing—and working toward preventing—sexual assault on California campuses. However, survivors of sexual assault should know their rights: to be believed, to be informed, and to have their conversations with crisis counselors be protected.
At Lewis & Llewellyn, we hope California institutions will continue on the right path, despite the threat of federal rollbacks that would protect abusers, and that California continues to implement legislation that seeks to ensure sexual assault cases are quickly resolved fairly and expeditiously, while providing more resources to survivors of abuse to aid in their recovery.
If you have been a victim of sexual assault on any of California's college campuses, contact us or call +1 (415) 800-0590 to discuss your rights and civil litigation options.
---
DISCLAIMER: The information in this blog is provided for general informational purposes only, and may not reflect the current law in your jurisdiction. No information contained in this blog or on this website should be construed as legal advice from Lewis & Llewellyn LLP. Neither your receipt of information from this website, nor your use of this website to contact Lewis & Llewellyn LLP creates an attorney-client relationship between you and the firm or any of its lawyers. No reader of this website should act or refrain from acting on the basis of any information included in, or accessible through, this website without seeking the appropriate legal advice on the particular facts and circumstances at issue from a lawyer licensed in the recipient's jurisdiction.